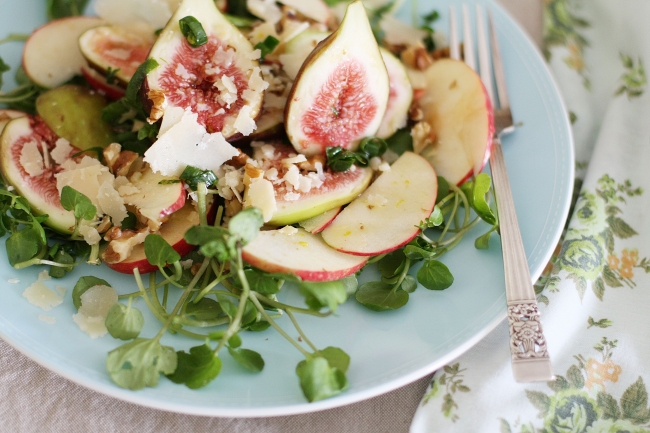 I've always said I love salads with fruit in them, not actual fruit salads so much, they remind me of school, but salads with slightly bitter greens and luscious, sweet fruit.
So it's fig season here in Australia and as I always do, I ran out and picked up a whole heap of juicy, plump figs.  The trick with savoury salads with fruit is to ensure contrasting flavours so I decided on salty, creamy Parmesan, crunchy walnuts, soft figs and crisp apple slices, greens and a nice, rich, orange scented dressing with extra virgin olive oil.
I like to throw together super easy yet decadent salads for myself when I'm home on my own, there's no reason to always fall back on miso soup or cheese and crackers like I usually do!