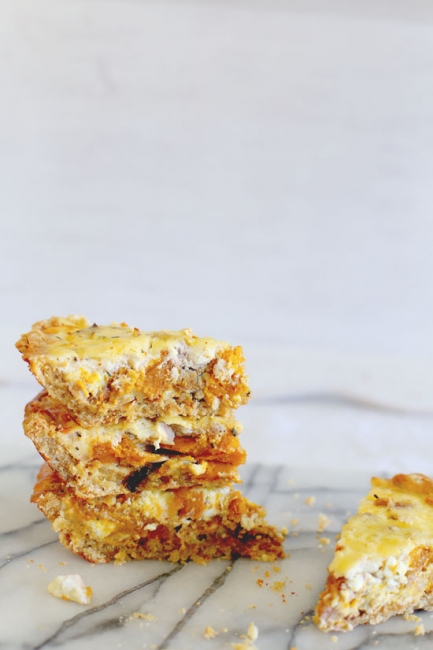 I suddenly felt like roast vegie quiche the other day after seeing a frozen one at the supermarket, and decided to do some roasting.  There's a bit of faffing about with quiche, making the pastry, cooking vegies, etc but it's worth it as long as you use a big enough tin.  I can't say this enough, as someone who far more than I want to admit, has ended up with way more egg filling than would fit in the tin.
Anyway, naturally I used one of those little enamel hipster pie tins which was way too small, so use a fairly deep pie or quiche tin and you should be right.
As expected, the combination of sweet roast pumpkin and savoury feta cheese was delicious!  Adding some rosemary, toasted walnuts, onion & garlic made this a great lunch and we had heaps for the next couple of days.  I'm seriously starting to add walnuts to everything, it's becoming ridiculous so feel free to leave them out however I do like the texture and flavour of them in the creamy quiche filling.
The quiche paired really well with a crunchy salad full of baby kale and cherry toms.
read more…