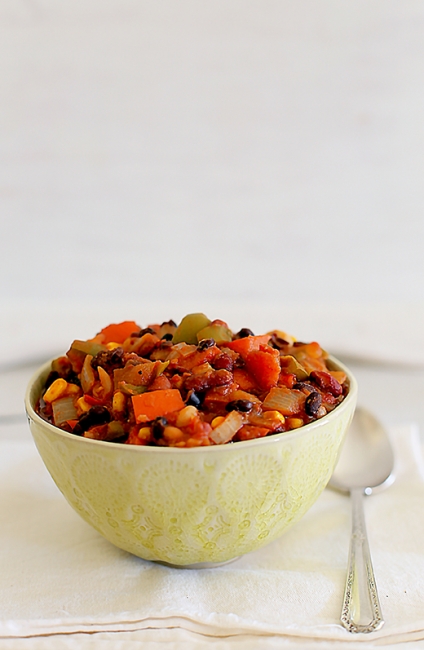 Just a quick post today to say I made a vegetarian chilli based on this one, packed full of beany goodness.
It's great for freezing and quick lunches and dinners, is vegetarian and vegan friendly and uses tins and things from the cupboard so is very economical and easy to put together.
Oh and this chilli cheese baked rice makes a great accompaniment.