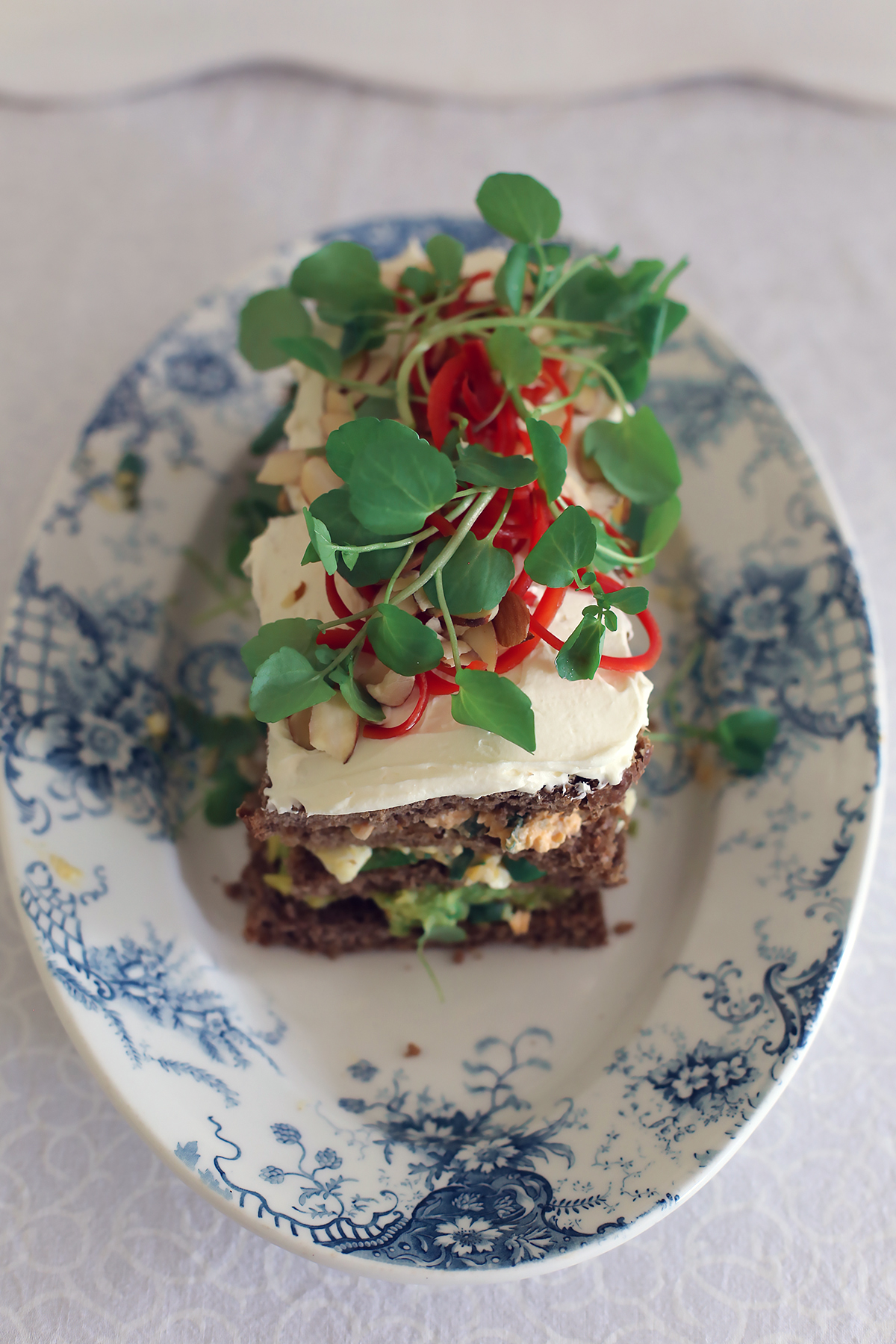 I've always wanted to make one of these as I'm a huge sandwich fan and I love all things Swedish and Scandinavian.  I haven't made it exactly as you would a traditional smörgåstårta, as I wanted to use ingredients I had already.  However, I tried to think of traditional Swedish things while putting it together; making one layer with a fish filling and using sour cream, greens and rye bread.
It's very easy to whip up, is delicious and is a fun take on sandwiches for lunch for your family or for a BBQ or party.  One important thing though – make sure your fillings don't have too much liquid as the cake will end up on the soggy side.
Nourish atelier is where I adapted mine from, with information on traditional ingredients and a recipe video.