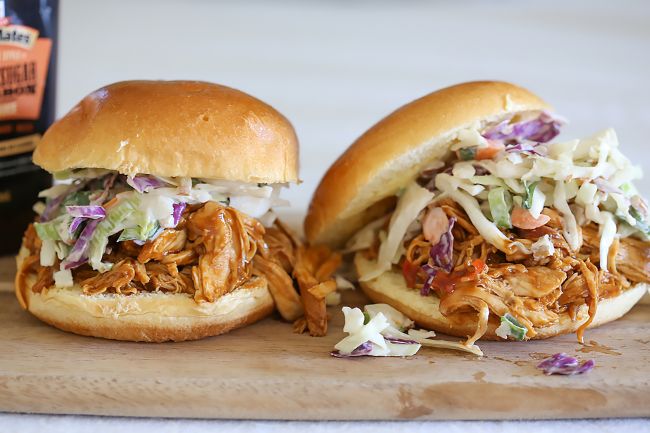 This is so exciting I thought it well worth while coming back to blogging after a bit of a break.
Everten, an Australian home goods and kitchenware company I often shop from, recently offered me a free product to review for free and I chose this baby – how lucky am I?!  So I promptly made a deliciously tender and flavourful shredded chicken, which is super easy to throw together in this wonderful cooker.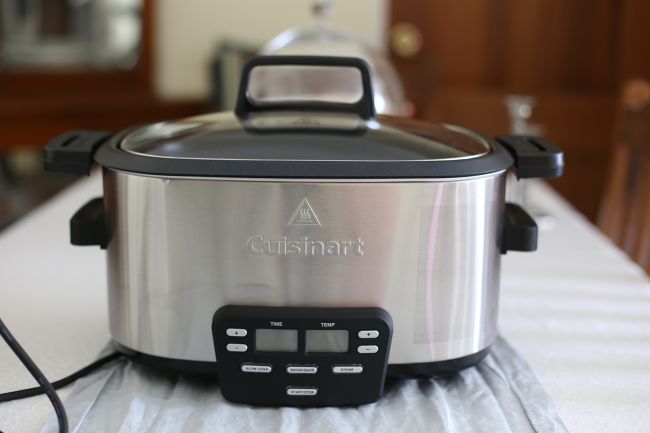 I recommend making more than you need when shredding chicken, as it should last in the fridge for a few days and can be used on sandwiches and salads for lunches and things.
The Cuisinart 3 in 1 houses three components in one package – it steams, browns and slow cooks and is a breeze to use.  You can make anything from curries to cheesecake and it's great to use in those warmer months when you don't feel like turning on the oven.  This is a large cooker suitable for a decent sized family, is fully programmable and the inner pot washes easily.  If you're into slow cooking and like the idea of throwing something together in the morning for dinner, then this is for you.
Thanks so much Everten for this great opportunity.
So onto the recipe!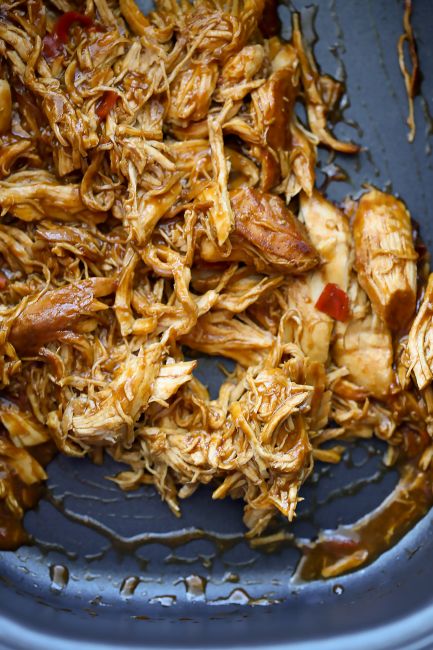 Recipe for slow cooker BBQ chilli maple shredded chicken burgers:
15mls maple syrup
2 tspns Dijon mustard
2 tspns Worcestershire sauce
Heaped 1/2 cup good BBQ sauce *note
10mls olive or grapeseed oil
1 clove garlic, crushed
1 large red chilli, chopped
500g skinless, boneless chicken breasts, trimmed
4 buttered brioche or hamburger buns
Homemade coleslaw (store-bought is also fine)
Add maple syrup, mustard, Worcestershire and BBQ sauces to a bowl and stir to combine.
Add oil, garlic and chilli to the multi cooker bowl and press brown/sauté to 175C, sautéing for a few minutes until soft and fragrant.
Change to slow cook on high and add in chicken breasts.   Pour sauce mixture over the chicken – cook for 2 1/2 hours, or until chicken is tender and cooked through.
Use tongs to remove chicken breasts to a large bowl and use 2 forks to shred.  Add chicken back to the sauce mixture, stir through and slow cook on high for a further 1/2 an hour.
Put burgers together with chicken and coleslaw or serve with rice.
Serves: up to 4, depending on how hungry you are
Note: regarding the BBQ sauce – use a flavourful sauce with molasses in the ingredients – this will make for a thicker, far superior sauce in the end result.