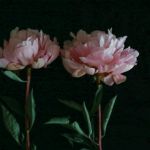 Hello there, I'm Emma and I live in Brisbane, Australia.  I hope you enjoy having a look around.
A Splash of Vanilla is my personal website.  My intentions are not to harm or offend any person in relation to content on this site.  A Splash of Vanilla is not accountable for any legal liability or injuries incurred with regard to information on this site.  I consider this space to be ad free however I do encourage free advertising (more on that further down).
CONTENT:
Some of the recipes posted on this website belong to me; some are adapted from, inspired by or belong to others and these will be referenced and linked to the source.  Please use and enjoy my recipes (that's the point of a recipe site after all) but I expect if you post any to your blog or website, to link back using my name and web address.
I mostly post simple, every-day dishes with fresh, healthy ingredients which don't look perfect most of the time, however I always make sure they taste good!  Often I might discuss nutrition in my posts or offer recipes under the category 'health conscious', however the information on this site should not be considered factual.  I'm not a nutritionist or dietitian and any information comes from my own research and personal lifestyle choices.
And in the interests of full disclosure, I sometimes stray into sugar overload territory 🙂 .
You might also see my experiments with film and digital photography, some beautiful and inspiring things I've spotted around, music I enjoy, product reviews and reviews of TV shows and movies.
COPYRIGHT:
Unless otherwise stated, the content and images on this site belong to me and are protected by copyright.  I'm happy for people to use my images as long as they link back to this site.  I would also respectfully ask that my photos not be modified in any way (Copyright in Australia: Australian Copyright Council and Arts Law).
BANNERS:
You can see I've 2 banners on my sidebar:
Biome is a local online eco store which specialises in ethical and environmentally aware homewares and food products.
Farm Fresh Organics is an online organic produce company.
I'm a regular customer of both Biome and Farm Fresh organics.  Banners are unpaid and I receive no remuneration for readers clicking on their links.
I support local, Australian made and environmentally responsible products, companies and websites.  I miss video libraries, hour long phone conversations, the 90s, and life before the internet, mobile phones and social networking.  I worry about getting older and libraries and printed books disappearing.  I check on my plants in the middle of the night when there's a thunderstorm.  I really miss having a back yard, dream about moving to Tasmania and would love to adopt a dog and a kitten (and a pony!).
I love to hear from readers, so if anyone would like to say hello, discuss a recipe or anything at all, please feel free to contact me via the contact tab.
Thanks kindly for visiting!