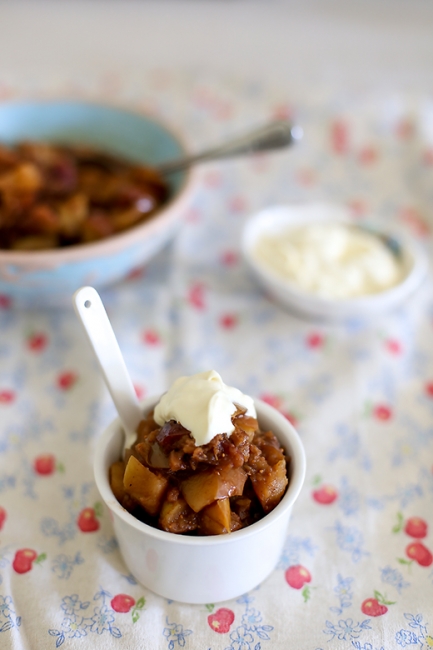 Don't know what to do with a bag of slightly mealy apples from winter?  You can always make this gorgeous stewed fruit which goes perfectly with cream, Greek yoghurt or even with porridge or oatmeal for breakfast.  It's kind of a nanna recipe but I love how warm and cosy it is (I'm one of the only people I know who'll miss winter).
Oh and I accidently burned the figs in the butter because I was chopping apples, became distracted, then ran over to the stove to stir them and realised how delicious the fragrance was.  Burnt figs is a thing isn't it?
Anyway, I thought I'd change the recipe to do it intentionally because browned butter + burnt, or at least, caramelised figs = awesome.