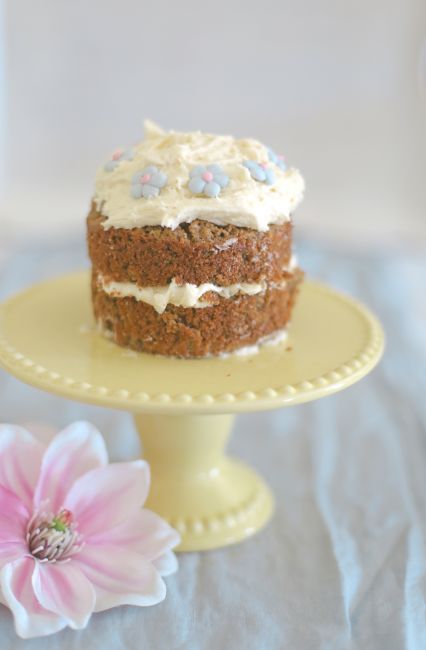 Ok this is pretty gorgeous you guys.
The fragrant, slightly floral tea flavoured cake with thick, sweet honey icing is lovely. I made 2 mini layer cakes but you could easily make this in a loaf tin or round standard sized tin.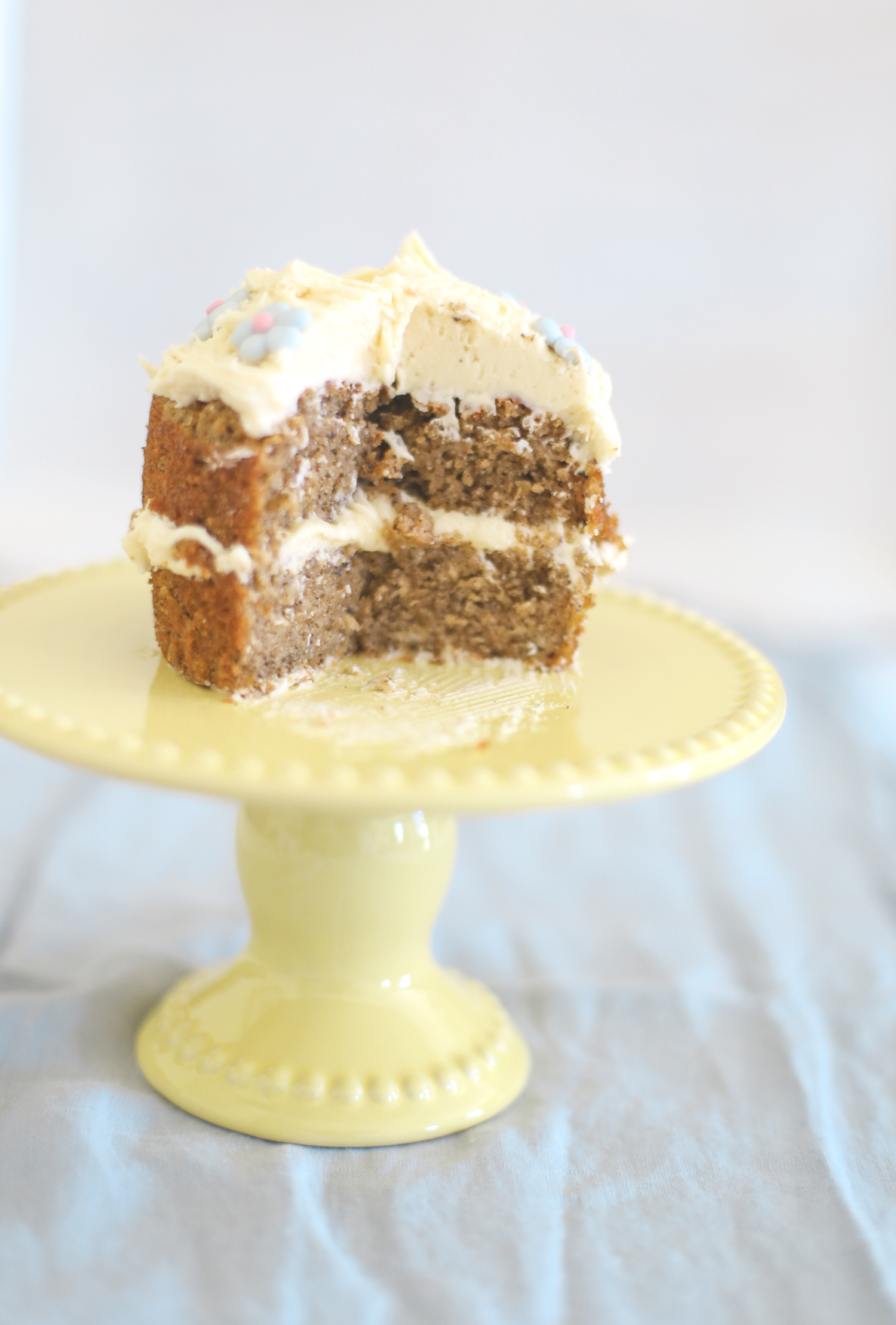 Recipe for Earl Grey & honey layer cake:
200mls milk
2 heaped tspns Earl Grey tea leaves + 1 vanilla or caramel chai teabag
120g unsalted butter, softened at room temp
1 cup raw caster sugar
1/2 tspn vanilla bean paste
2 large eggs
1 1/2 cups cake flour (see note)
2 tspns baking powder
Pinch fine sea salt
Icing:
150g unsalted butter, softened at room temp
1/4 cup good honey
3 cups icing sugar, sifted
Splash of milk
1/2 tspn vanilla bean paste
Cake decorations, if you like
Preheat oven to 180C. Grease well 2 x 10cm (7cm high) round cake tins and line bases with baking paper.  You could also use a 20cm standard cake tin with a removable base.
Grind the tea leaves, including the contents of the teabag, in a mortar and pestle until fine.  Sift flour, baking powder and salt into a bowl and set aside.
Scald milk in a small pan – don't allow it to boil.  Remove from the heat and empty the contents of the teabags into the milk, stir then set aside to infuse and cool.
Add butter and sugar to a large mixing bowl and use electric mixer to beat on medium speed for 2 minutes, or until light and fluffy.  Add eggs and vanilla one at a time, beating on low speed between each addition, just until incorporated.  Use a wooden spoon to fold through the flour and cooled infused milk in 3 parts, starting with the flour, making sure mixture is incorporated but not over-beaten.
Pour mixture evenly into the cake tins and bake in the centre of the oven for 25-28 minutes, or until light golden brown and a skewer inserted into the middle of each cake comes out clean.
Cool in tins on cooling rack for 10 minutes.  Carefully run butter knife around the sides of each cake, turn the tins upside down and carefully turn out onto cooling racks upside down to cool completely.  Once completely cooled, slice each cake into 2 layers to make 2 mini layer cakes.
Ice layers and top of each cake, leaving a bit to thinly coat the sides of the cakes.  Decorate if you like.
Icing:
Beat butter and honey on medium speed for a minute or so until smooth and creamy; add in icing sugar 1 cup at a time, beating on medium speed between each addition for 30 seconds.  Once all the icing sugar has been added, add a splash of milk and beat for 3 minutes, or until icing is quite stiff.  Beat through vanilla bean paste until combined.
Makes 2 mini layer cakes; serves: 6
Note:  to make cake flour, add 2 x 15ml tblspns of cornflour to a metric cup then add plain flour until level.  Sift 2-3 times.