I really really love brioche pudding, which is pretty obvious since there's at least 3 other recipes on my site. Anyway, it's finally cooled down here and feels like autumn so I made this one today for an impromptu afternoon tea treat.  It's definitely a keeper and possibly my favourite pudding so far.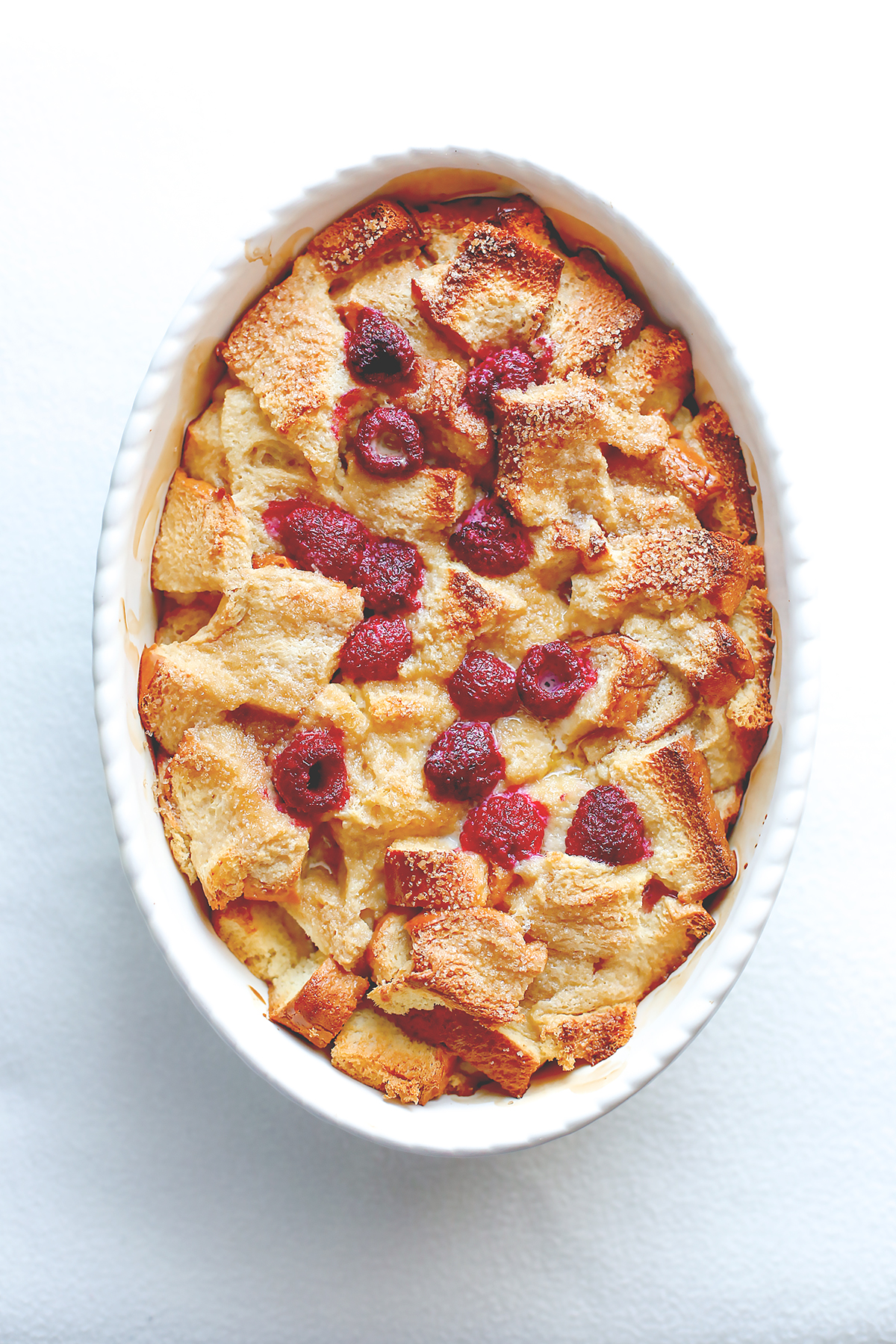 Recipe for raspberry maple brioche pudding:
3/4 cup cooking cream (can sub Greek yoghurt)
3/4 cup milk
2 large eggs
1 tspn vanilla concentrated extract
1/3 cup brown sugar, packed (or loose, if you prefer less sugar)
400g brioche loaf
1/3 to 1/2 cup of good maple syrup
120g raspberries
25g chilled unsalted butter, cubed
Heaped tblspn coarse sugar
Cream, to serve
Grease a deep ceramic baking dish.
Whisk cream, milk, eggs, vanilla and brown sugar in a jug until well combined.
Slice then cube brioche into 2-3cm pieces.  Place cubes of brioche into base of prepared dish, leave a handful aside, then layer 2-3 times between drizzles of maple syrup and scattering of raspberries (leave a few for the top).  Drizzle maple syrup over the top then scatter over remainder of raspberries.
Pour custard evenly all over the top.  Gently press down the brioche into the custard with your (clean) hands.  Scatter over the remainder of the brioche for the top.
Leave to sit for 10-15 minutes so the bread absorbs the custard mixture.  Preheat oven to 180C while pudding is sitting.
Just before baking, sprinkle coarse sugar over the top and scatter over cubes of butter.
Bake for 35-40 minutes or until custard is just set and top is browned.  Allow to sit for 10-15 minutes before serving with cream.
Serves: 6