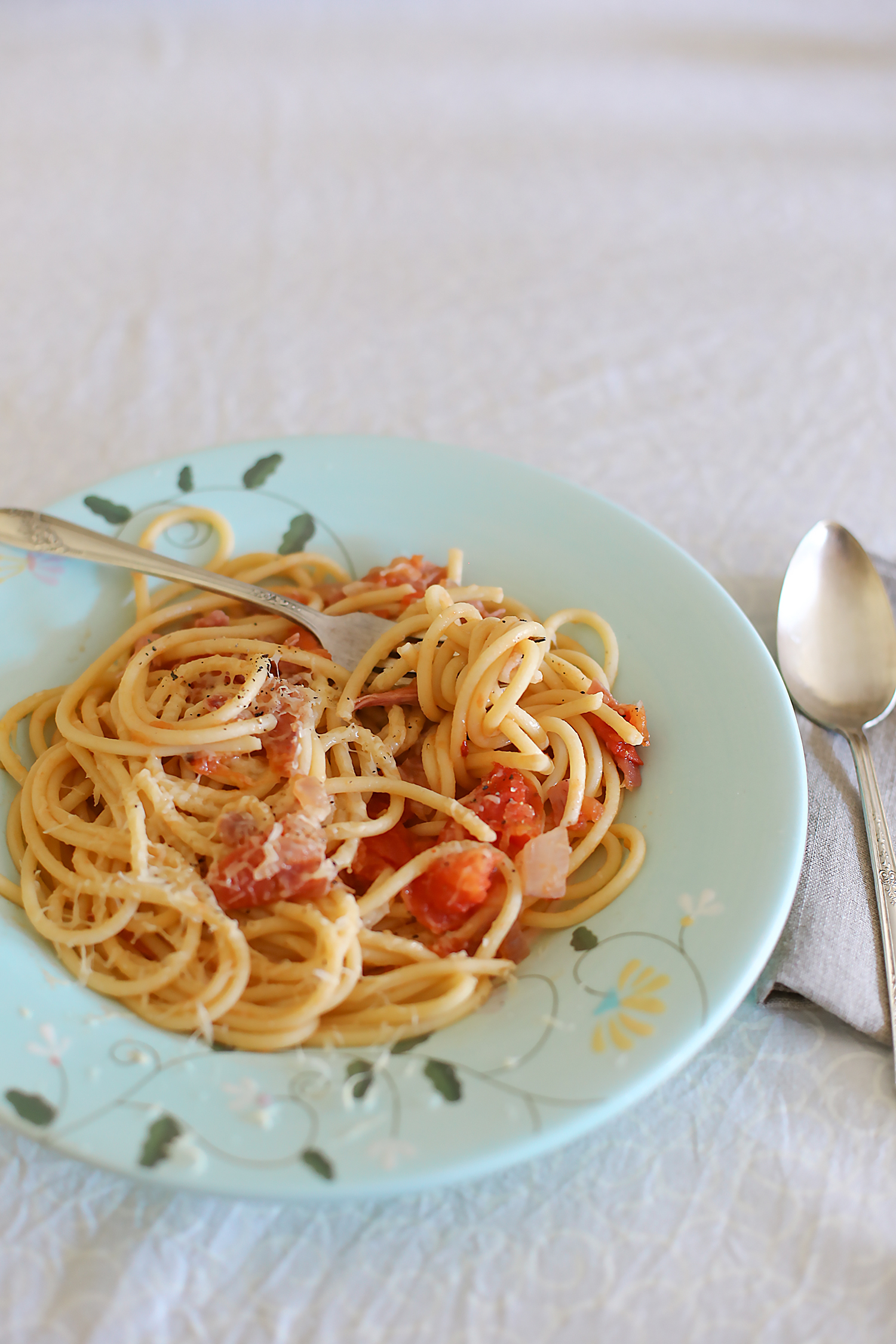 Amatrice, a beautiful little gothic town in Italy, was devastated by an earthquake recently.  This made me desperately sad to read (how does a whole town disappear, a town which has been around for hundreds of years?) so I thought I'd make their national dish today which just happens to be one of the most delicious pasta recipes I've ever made.
This is what pasta should be like – simple, rustic yet full of flavour.
My heart goes out to this town and all it's residents as well as the surrounding areas affected.