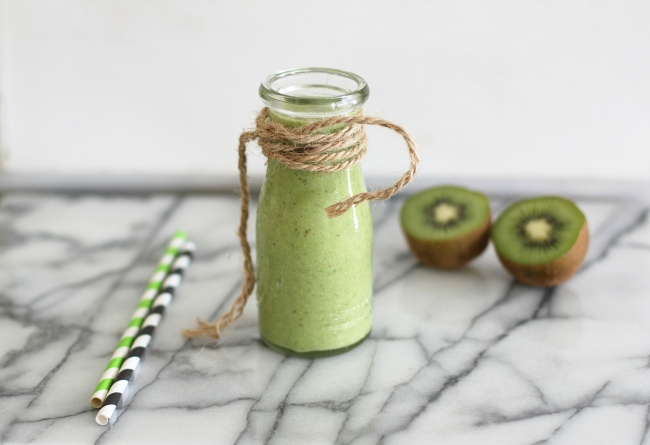 I had grand ideas of making a chocolate Guinness cake for St Patrick's Day but ran out of time.  Instead, I thought I'd go off the beaten track and offer this green smoothie I made recently which is such a lovely green colour, it seemed serendipitous, despite being devoid of butter, cream, potatoes or Guinness

I've been seeing a lot of green smoothies around lately; packed full of spinach or kale, fruit and filtered water and such.  I love my greens but also feel we should be eating more raw vegies so this type of smoothie appealed to me, particularly first thing in the morning.
I don't know what I was expecting from the flavour other than perhaps being a bit bitter because of the greens however it wasn't; the creamy texture and subtle sweetness of this was really appealing and it had a slight spicy aftertaste (the kale or kiwi maybe?).  it wasn't super sweet but then, like a lot of people, I'm trying to reduce my sugar intake on most days.    It's not the same as a dessert-like banana or berry smoothie, let's face it, but I felt so smug after drinking it due to it's extreme heart healthy qualities.
Oh and you can leave the skins on the kiwi fruit if you want but no matter how many times I read that the skin has super antioxidants etc, it just gives me the hebejebes.  And I initially wanted to use avocado instead of the banana but I didn't have one ripe, I think next time I'll try that.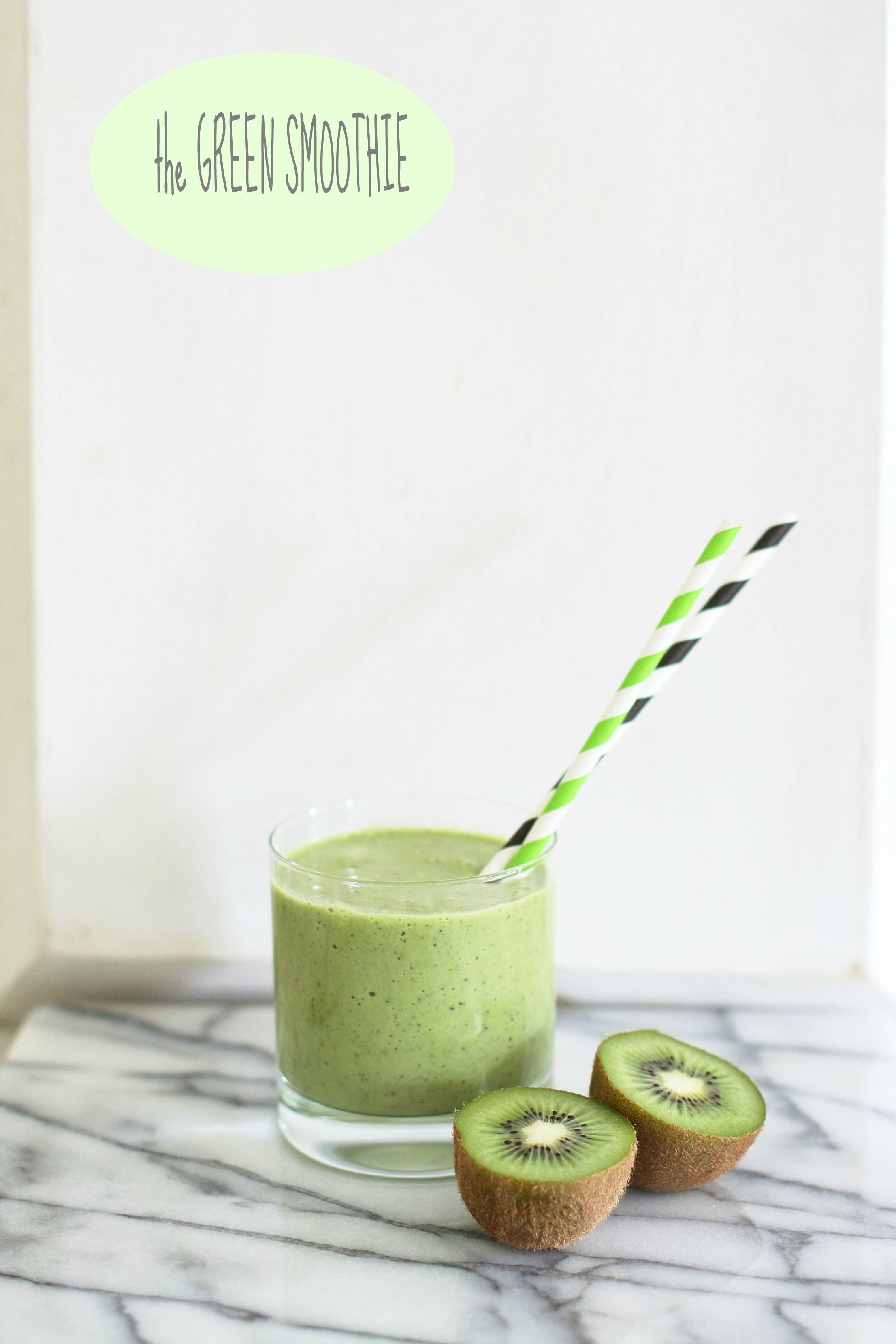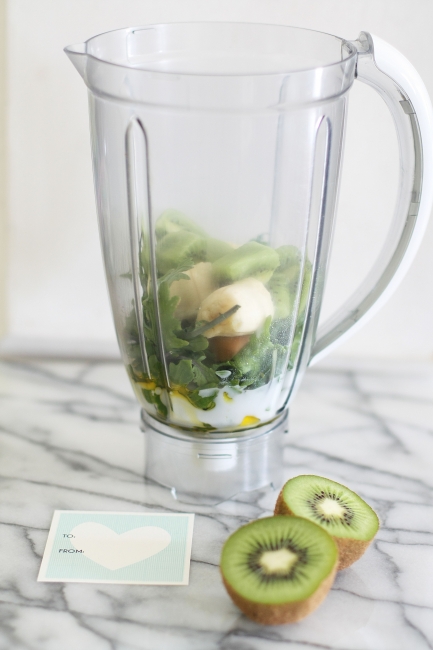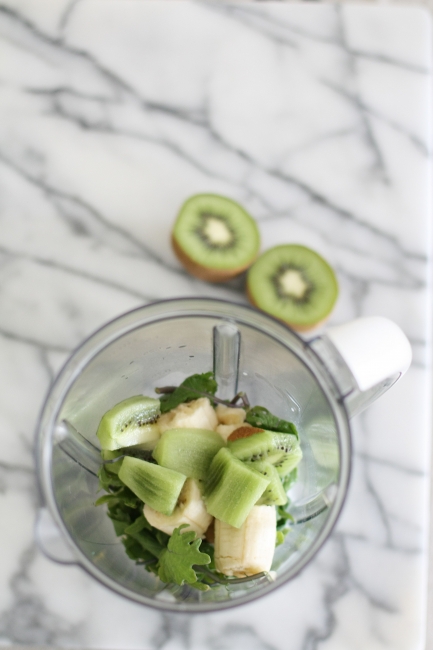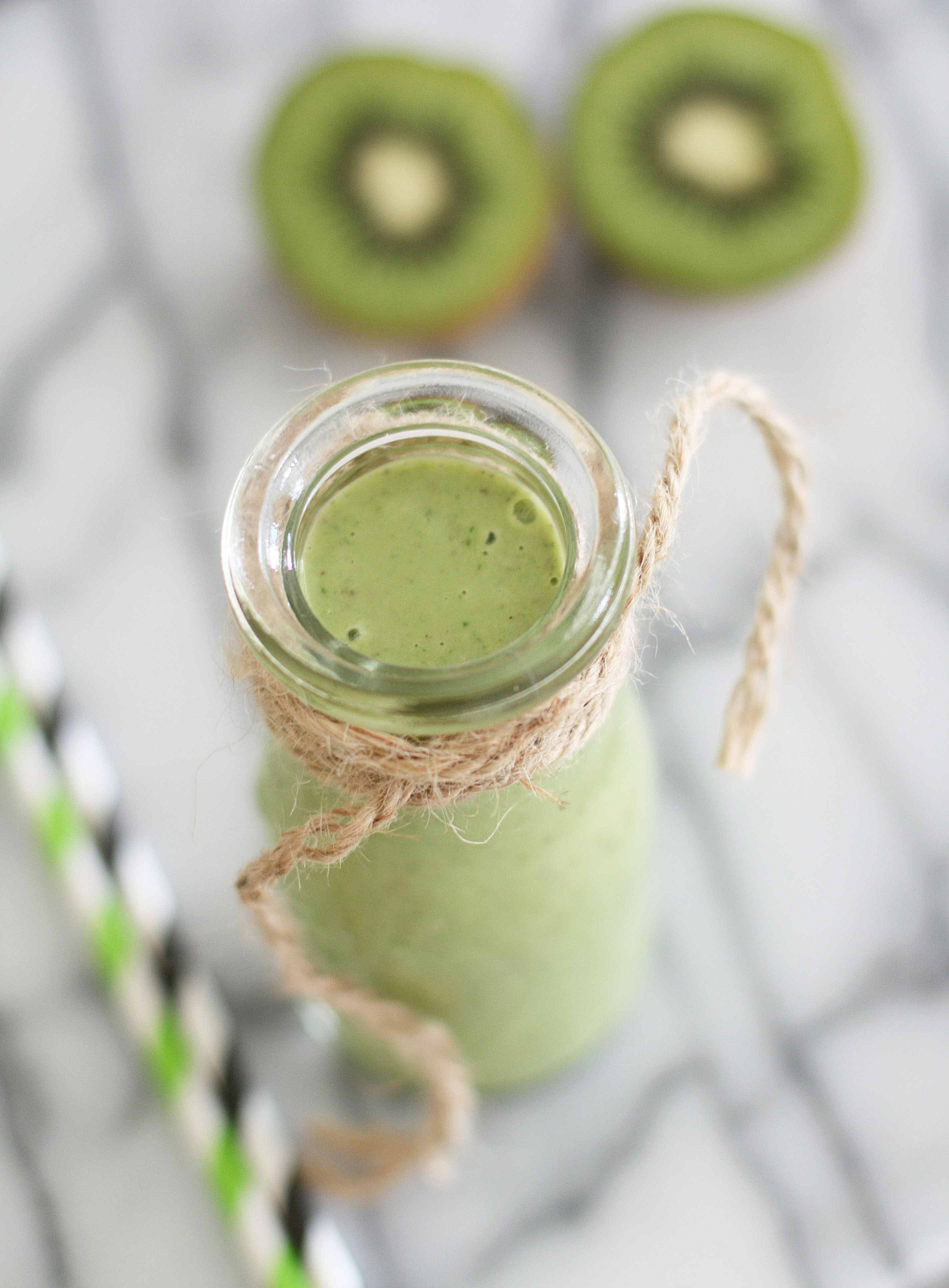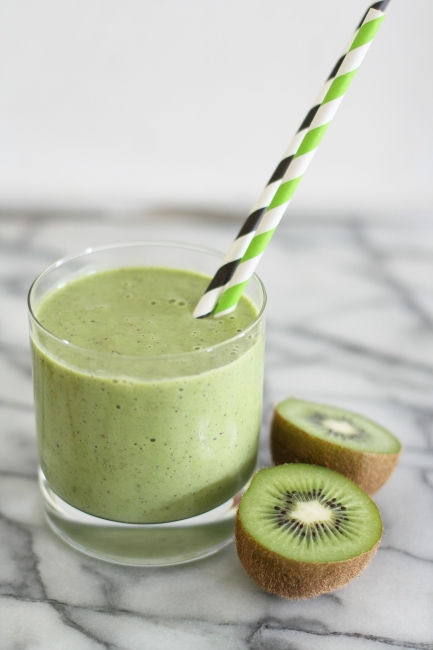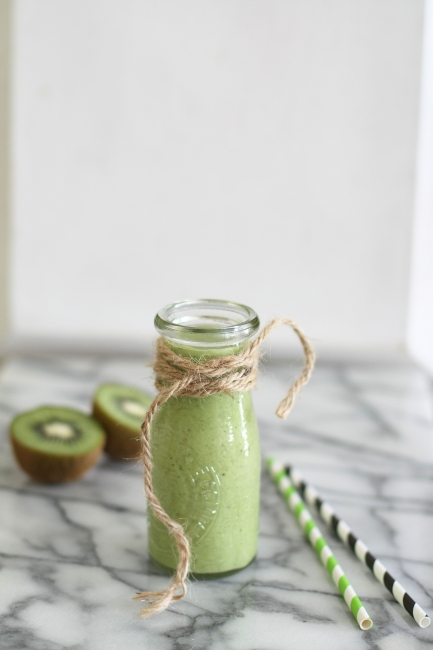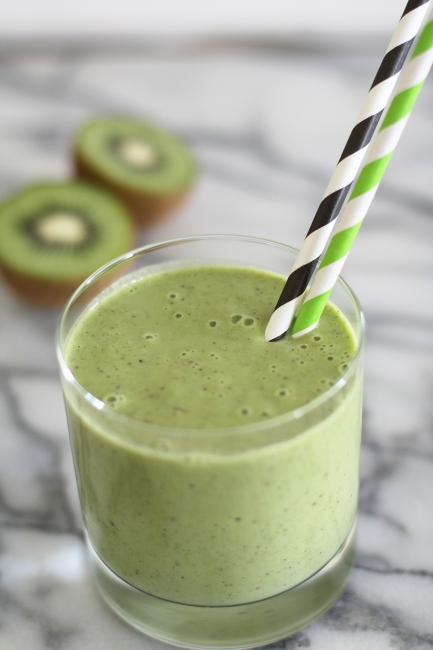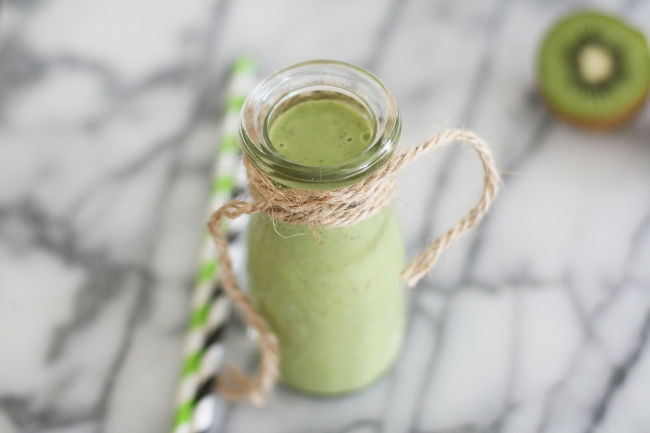 Recipe for green smoothie:
2 packed cups baby kale leaves or baby spinach, chopped
30mls flaxseed oil
2 tspns brown rice syrup
2 x 15ml tblspns natural peanut or almond butter
2 smallish bananas, sliced; or 1 medium avocado, peeled and diced
2 kiwi fruits, peeled and quartered
1 cup oat milk (or other non dairy milk)
Place ingredients into a blender (add brown rice syrup to taste, depending on whether you use banana or avocado); blend until smooth and creamy, adding a bit of filtered water if you think it's too thick.  Serve straight away.
Serves: 2