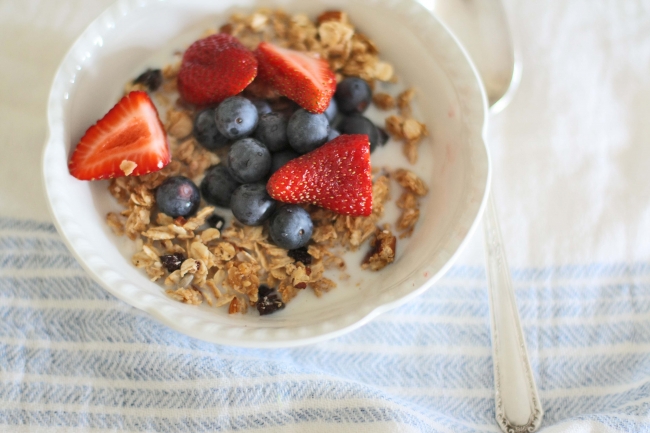 So I knocked together some toasted muesli (or granola if you prefer), with lovely spices and chewy dried cherries.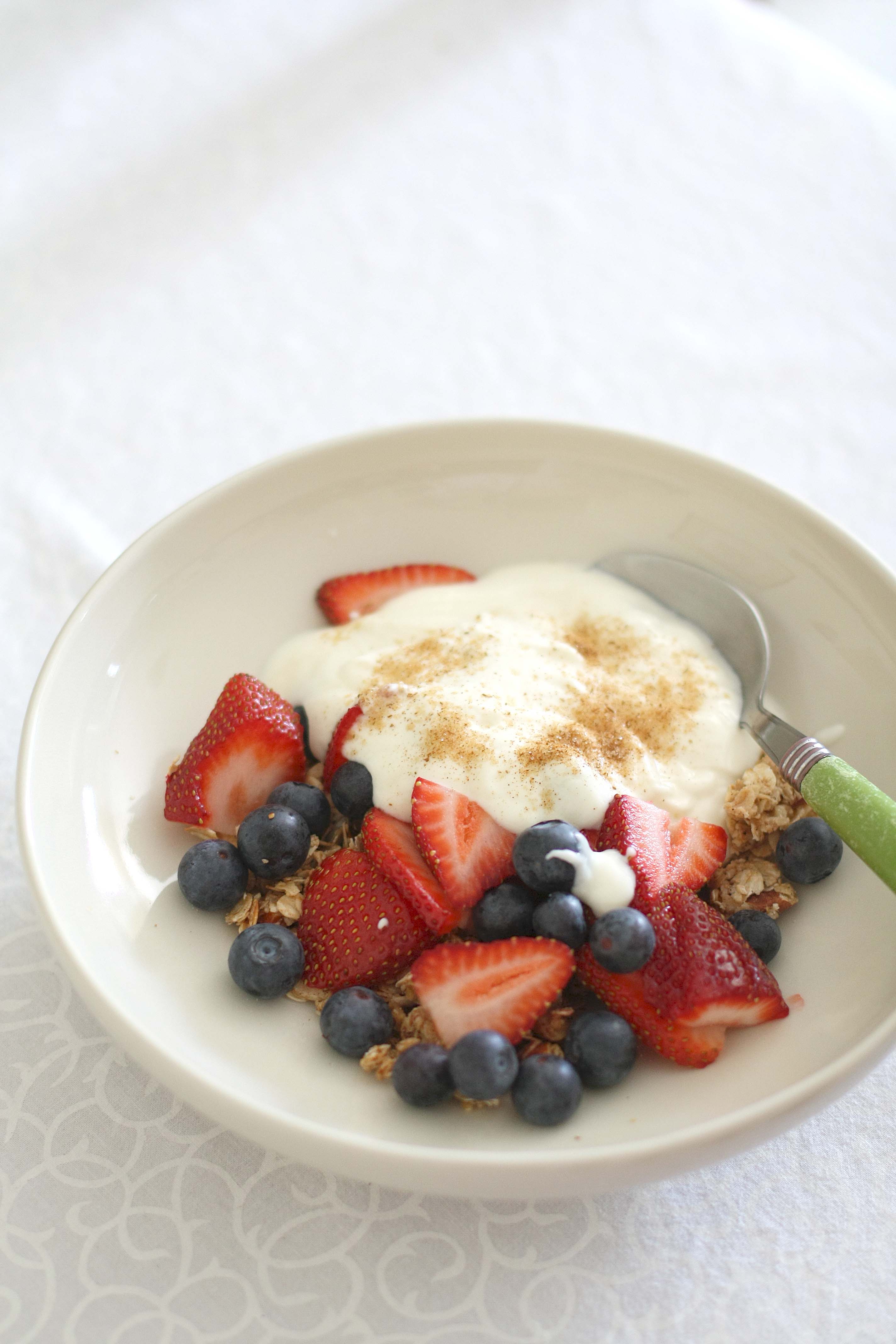 Recipe for Chai spiced cherry coconut granola:
3 cups natural oats
Chai spice mix
Pinch finely ground sea salt
20g walnuts, chopped
30g whole almonds, chopped
20g pecan nuts, chopped
80mls organic rice syrup
1 tspn vanilla extract
30mls grapeseed oil
1 tspn finely grated orange zest
40g dried cherries
1 x 20ml tblspn sunflower seeds
3 x 20ml tblspns dried unsweetened coconut flakes
Chai spice mix:
2 tspns ground cinnamon
1/2 tspn ground ginger
1/4 tspn ground cloves
A couple of grinds of black pepper
Fresh berries, Greek yoghurt or milk of your choice to serve
Preheat oven to 140C.  Place baking paper over a large, flat baking tray.
Place oats, spices and nuts into a large mixing bowl.  Mix together brown rice syrup, vanilla extract, oil and orange zest in a small jug until combined.  Pour wet ingredients (you might need a spatula to get all of it) over the dry and stir until everything is coated – use clean hands to make sure everything is really incorporated well.
Scatter oat mixture evenly over prepared baking tray.  Bake for 35-40 minutes, or until light golden brown and fragrant (be careful not to burn the mixture).  Break up clumps with a spoon, then set aside to cool on baking tray.  Stir through cherries, sunflower seeds and coconut flakes.  Once completely cool, store in an airtight container for up to a couple of weeks.  If you live somewhere warm, I would store this in the fridge.
Before using, stir or shake as contents tend to settle down at the base of the container.
Serves: 8-10