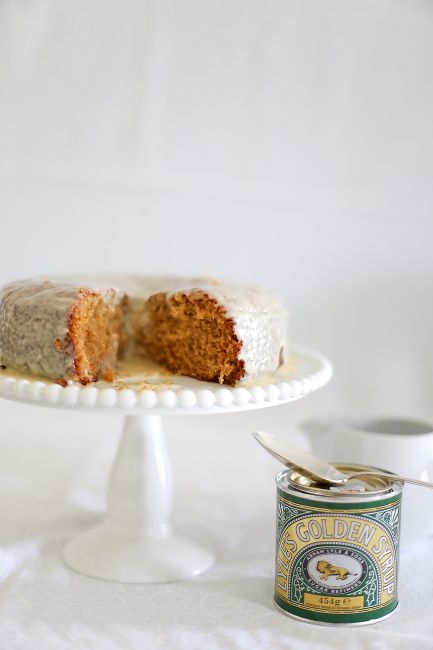 Trust me, once you try Lyle's golden syrup, you'll never go back to the stuff in the squeezy bottle, it's amazing; sort of deeper and darker and more treacly in flavour.  If you're not into golden syrup though (but honestly why?), then you could always make this a honey cake or maple syrup cake, those would be good too.
And yes we're Aussie, not British, but golden syrup is a bit of an institution here so I think it's appropriate.
Baking with so much sugary syrup is tricky; this cake goes a very dark golden and sank in the middle just a bit when it came out of the oven (I opened the door and checked the cake a bit too soon and also, in retrospect, using a light coloured tin would be better).  But the flavour and texture is so wonderful (dark, sweet and soft, a bit like gingerbread) and anyway, I just piled over some icing to hide the not-so-perfect top.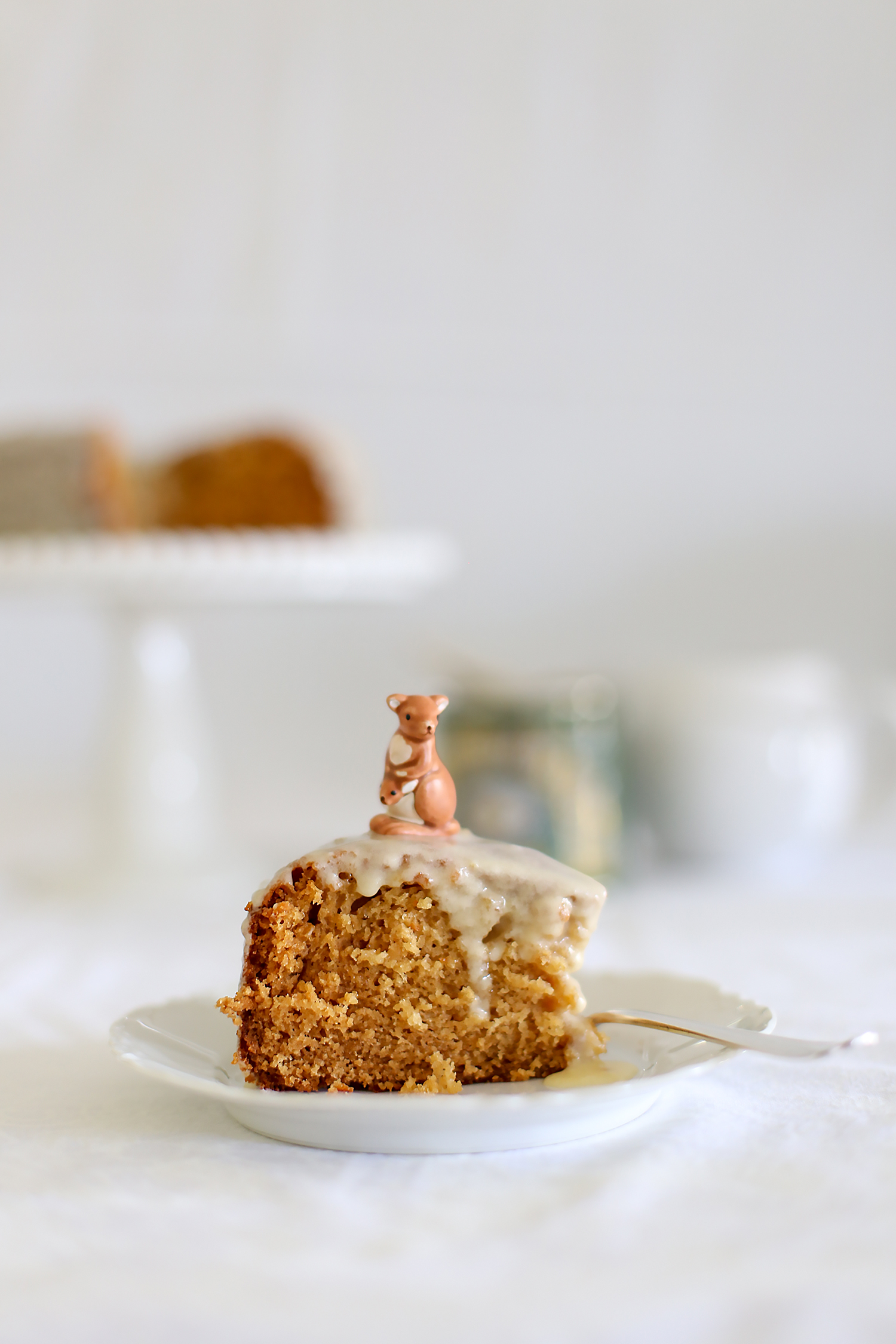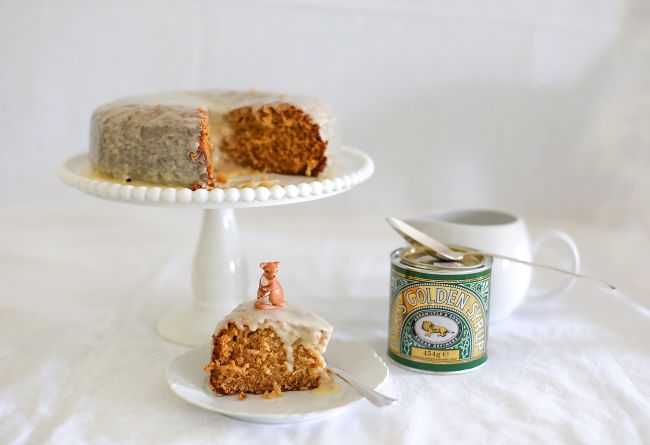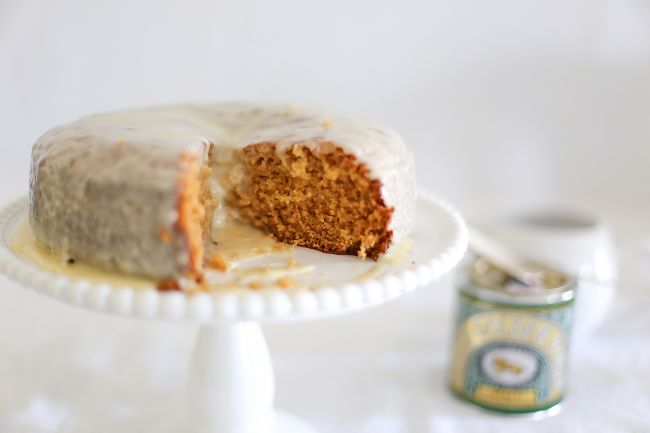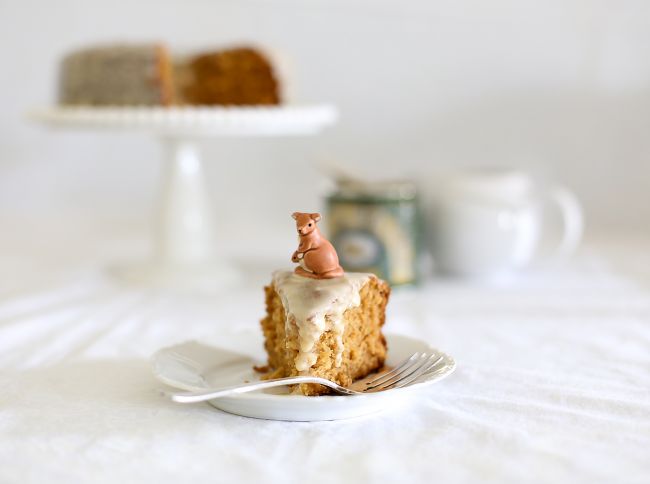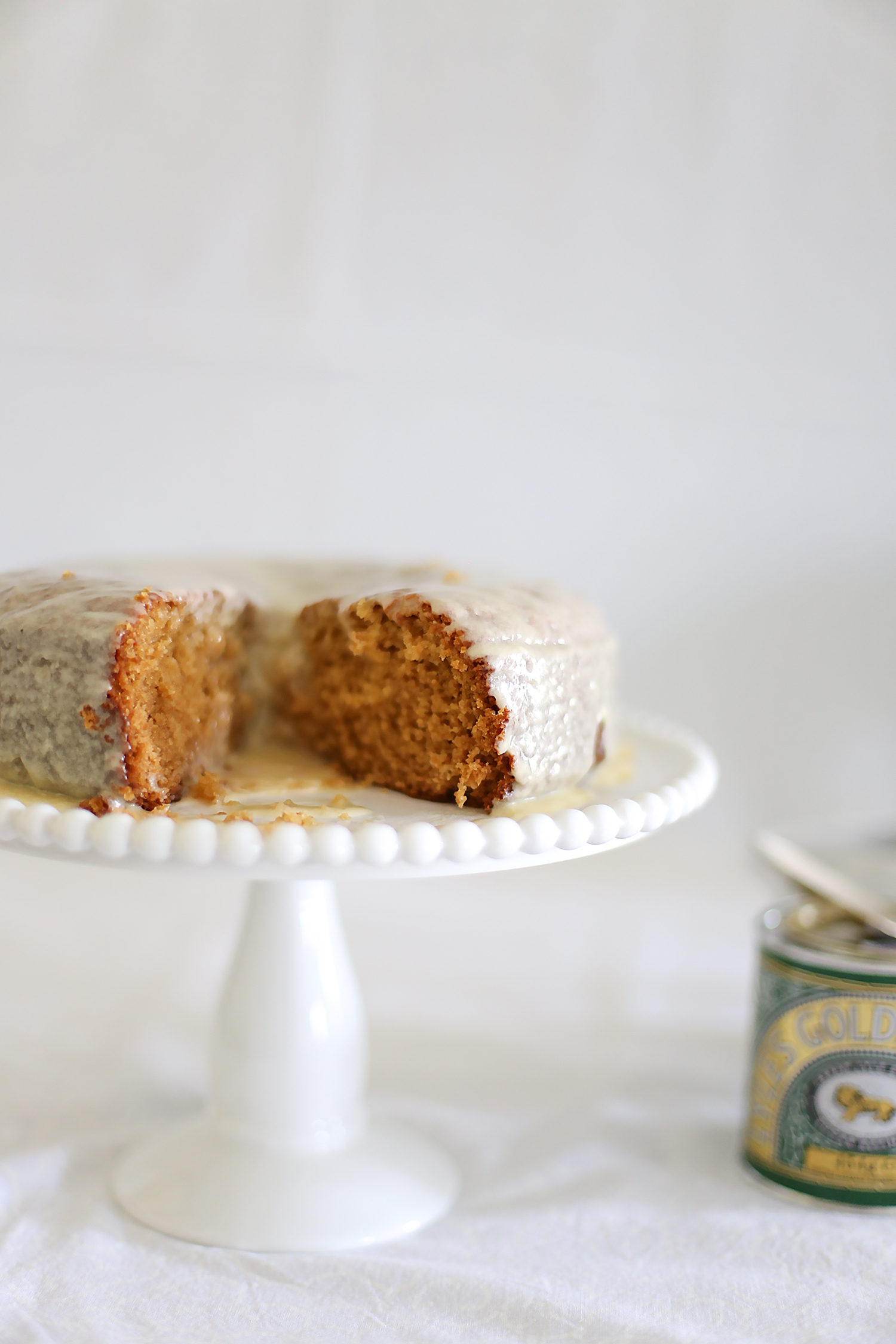 Recipe for Australia Day golden syrup cake:
2 cups cake flour
1/4 cup plain flour
2 tspns baking powder
1 tspn bicarbonate of soda
1/2 tspn mixed spice
1/2 tspn ground ginger
A couple of grinds of sea salt
115g unsalted butter, softened at room temperature
1/2 cup raw caster sugar
2 large eggs, at room temperature
1 tspn vanilla extract
1 cup Lyle's golden syrup
1/2 cup buttermilk, at room temperature
Golden syrup glaze:
2 cups icing sugar, sifted
2 x 20ml tblspns unsalted butter, at room temperature
2 x 15ml tblspns Lyle's golden syrup
1/2 tspn vanilla extract
Find a 20cm round, deep sided cake tin, preferably light coloured (I used one with a removable base).  Grease with butter and line base with baking paper, making sure it comes up the side just a bit.
Preheat oven to 180C (unless you're using a dark, non-stick pan, then preheat to 175C).
Sift flours, raising agents, spices and salt into a medium sized bowl.
Add butter to a large mixing bowl; use electric mixer on medium speed to beat butter for 30 seconds then add sugar and continue beating for 2 minutes, or until light and fluffy.  Add eggs one at a time and beat briefly on low speed just until combined, then add in golden syrup and vanilla and beat on low speed just until combined (don't over-beat).
Add in flour and buttermilk in 3 batches starting with the flour, using a wooden spoon to fold in gently between each addition.
Pour batter into prepared tin, level the top and bake for about an hour (check at no sooner than 50 minutes to see how it's going) or until top is firm and a skewer inserted into the middle comes out clean.
Cool in tin for 8-10 minutes, run a butter knife around the sides then remove onto cooling rack to cool for 30-60 minutes before icing while it's still a bit warm.
Glaze:
Add ingredients to a mixing bowl and use wooden spoon to mix briskly until smooth and of drizzling consistency.
Serves: 10-12
Note: Cake keeps well in an airtight container at room temperature for up to 3 days