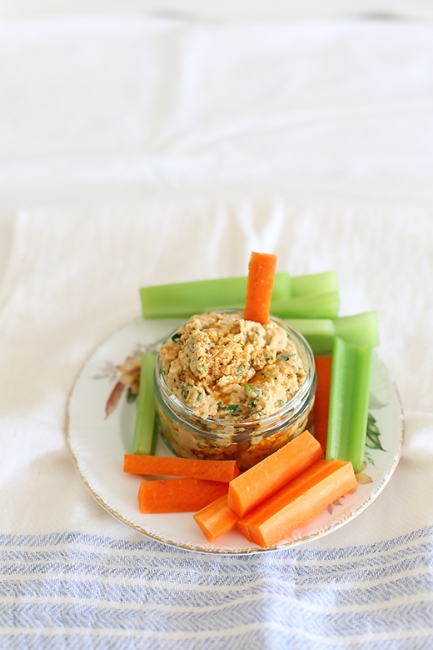 I eat buckets of hummus and always have some in the fridge.  Nothing wrong with buying a tub but making it is so simple.  Make it soon!
This one is spicy and rustic and if you have it with heaps of carrot and celery sticks, you get most of your daily vegies in one hit then you can go and have a big piece of cheesecake or hot chips or something.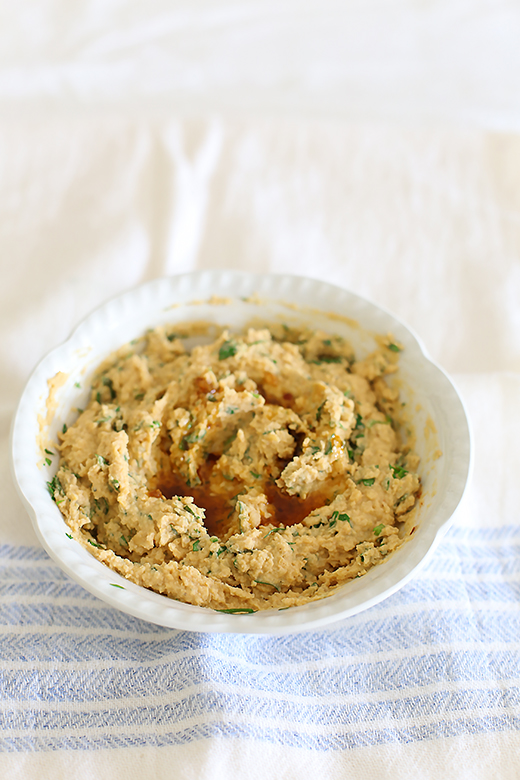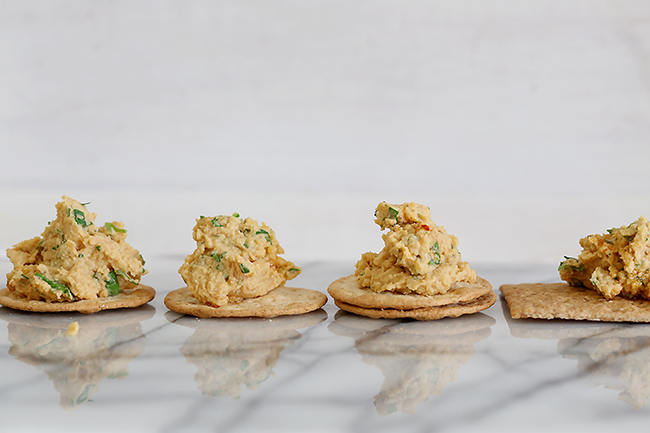 Recipe for Chilli hummus:
1/4 cup extra virgin olive oil
1 large garlic clove, crushed
1/4 tspn sweet paprika
1/4 tspn ground cumin
Pinch chilli flakes
1 x 400g tin chickpeas, drained and rinsed
1 x 15ml tblspn hulled tahini
1 x 15ml tblspn white miso paste
30mls lemon juice
Freshly ground sea salt & black pepper, to taste
1 tblspn flat leaf parsley, finely chopped
Crackers, carrot & celery sticks, to serve
Place oil, garlic and spices into a small saucepan and bring to medium/low heat.  When you hear sizzling, swirl the pan off the heat a few times to infuse the oil.  Set aside to cool.
Add chickpeas, tahini, miso, lemon juice and seasoning to the bowl of a food processor with 40mls of water and start processing; pour 3/4 of the flavoured oil into the mixture and keep processing until smooth, combined and creamy; add more seasoning if you think it needs it.  Spoon into a serving bowl and fold through parsley then swirl through extra infused oil.
Serve with crackers, carrot and celery sticks for a healthy lunch or snack.  This will keep in an airtight container in the fridge for up to 3 days (I've eaten it after that though).
Serves: 4 snack sized servings; 2 lunch sized