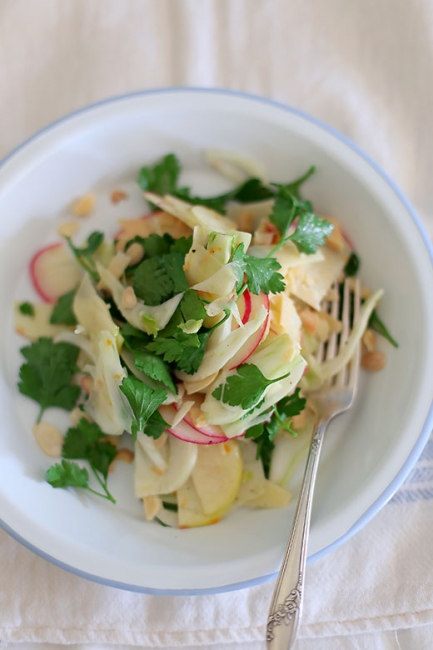 Fennel is a vegetable in the carrot family which is perfect for salads; it has a slight aniseed flavour which is very subtle and palate cleansing.
I had this pleasingly crunchy salad on it's own while Ant had some oven baked chicken alongside.  I think it would also go really well with Atlantic salmon.  It has quite sweet, fresh flavours alongside some mild bitterness from the parsley and savouriness from shaved Parmesan.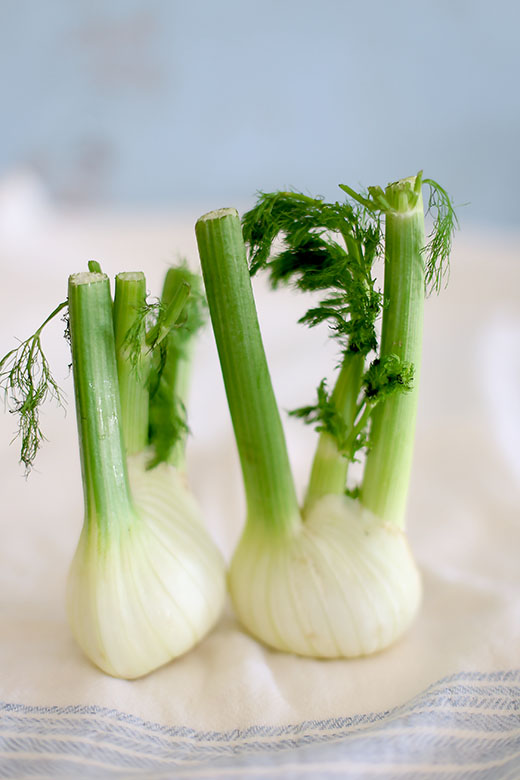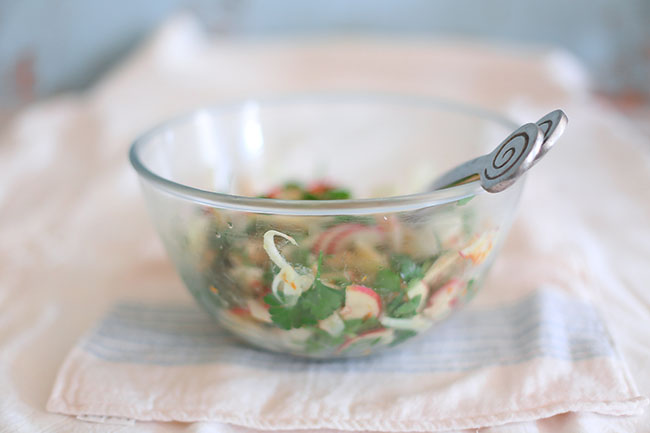 Recipe for fennel & apple salad:
2 small fennel bulbs
2 small red apples, thinly sliced
Handful flat leaf parsley leaves
Squeeze lemon
Freshly ground sea salt & black pepper
30g Parmesan cheese, shaved
24g flaked almonds, toasted
Dressing:
30mls extra virgin olive oil
15mls apple cider vinegar
1 tspn Dijon mustard
Orange zest from a smallish orange
Add dressing ingredient to a jar and shake until combined, or whisk in a small bowl if you prefer.
Remove fronds from fennel bulbs then slice off the green stalks; you can use both of these later on in another recipe if you like (the green parts are a bit like celery).  Remove outer leaves of the white bulbs if they're a bit brown then either slice very thinly with a knife or use a mandolin.
Place the fennel slices, apple slices and parsley in a large bowl.  Squeeze a bit of lemon juice over the apple then drizzle over dressing and toss until lightly coated; add seasoning to taste.  Divide between 2 bowls and scatter over parmesan shavings and flaked almonds.
Serves: 2