Blimey these are strong (they're way more than a standard drink so be warned) though I felt so Mad Men and glamorous drinking one of these prohibition era cocktails – I don't know how Don drinks them on the regular though, no wonder he's drunk all the time!  And I'm the only one I know who loves those glace cherries but I do!
Usually I'm a champagne or voddie girl but occasionally I like to branch out into the darker spirits and Ant likes a bit of bourbon, so we keep some decent stuff around.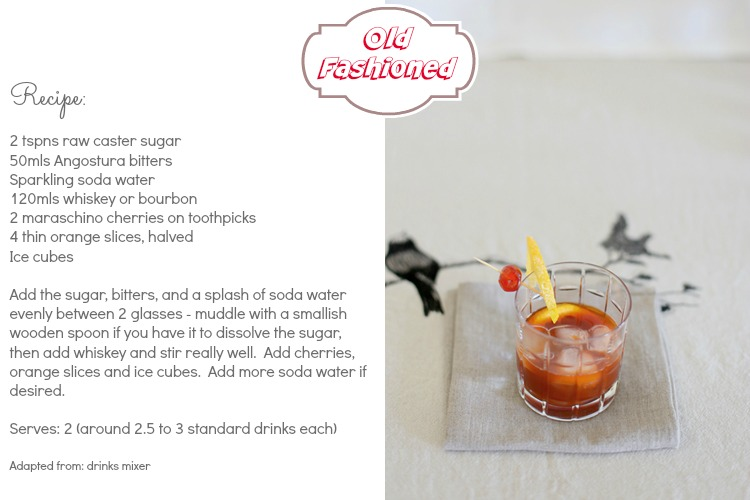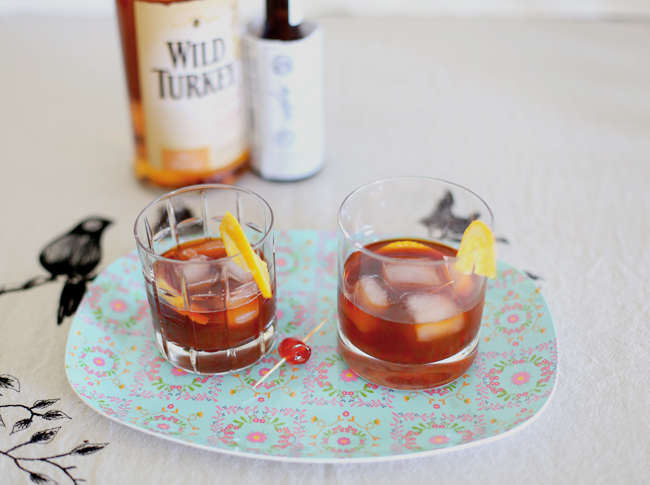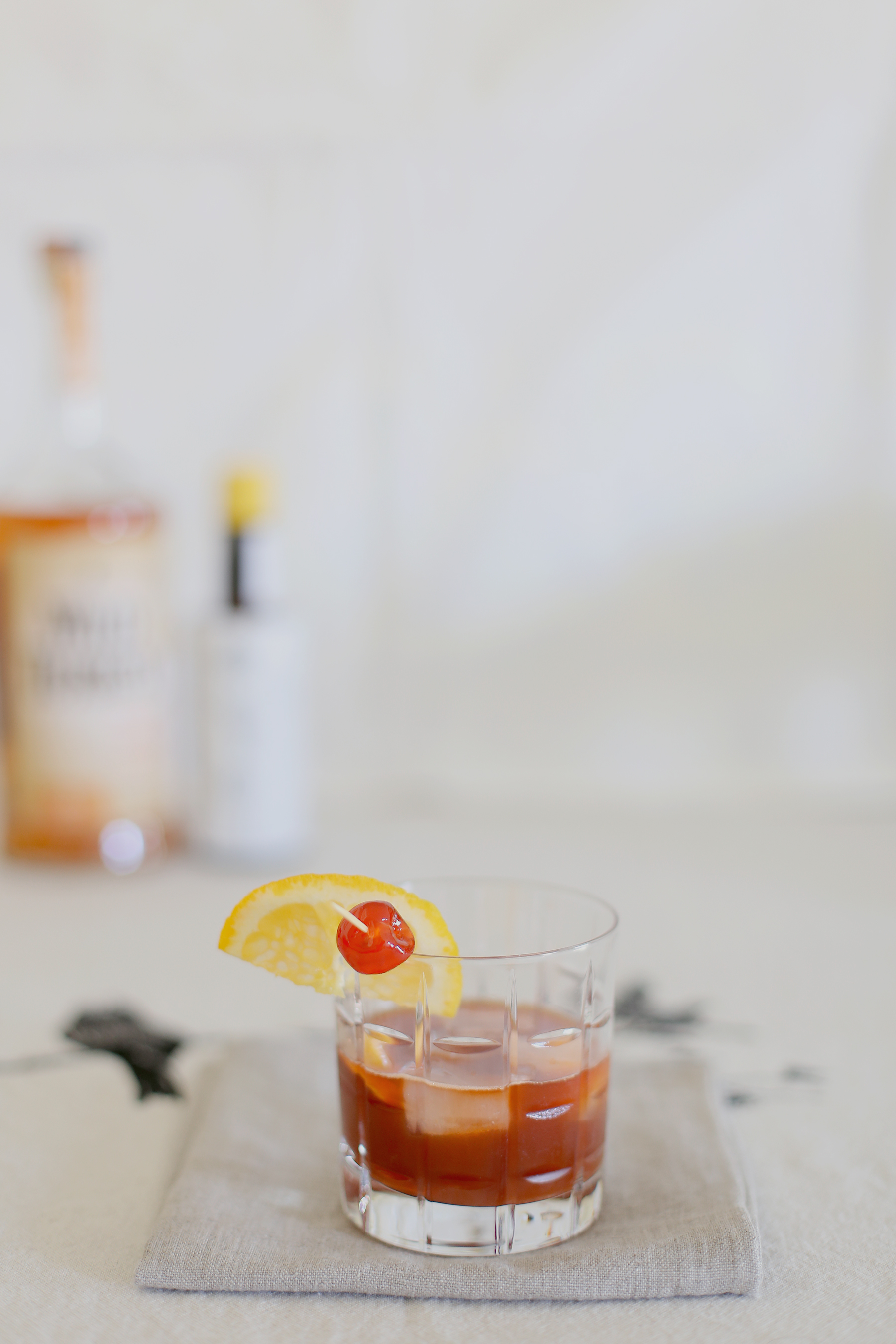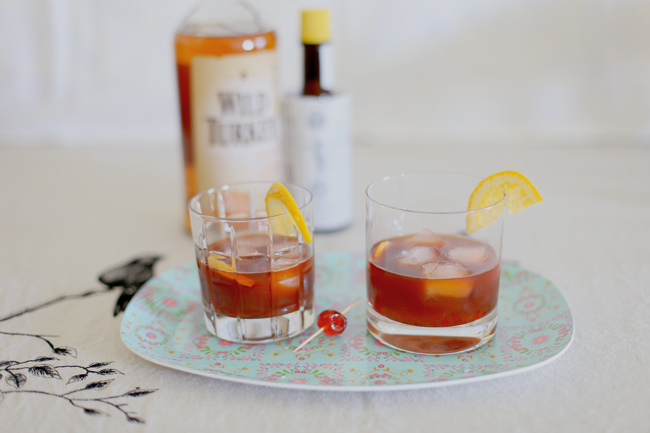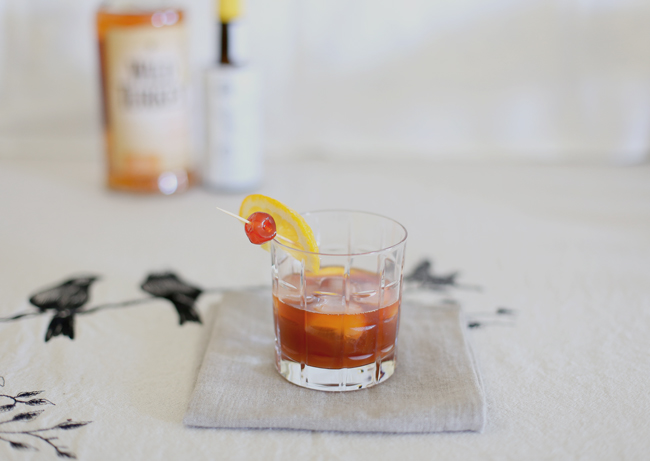 Recipe for the Old Fashioned:
2 tspns raw caster sugar
50mls Angostura bitters
Sparkling soda water
120mls whiskey or bourbon
2 maraschino cherries on toothpicks
4 thin orange slices, halved
Ice cubes
Add the sugar, bitters, and a splash of soda water evenly between 2 glasses – muddle with a smallish wooden spoon if you have it to dissolve the sugar, then add whiskey and stir really well.  Add cherries, orange slices and ice cubes.  Add more soda water if desired.
Serves: 2 (around 2.5 to 3 standard drinks each)
Adapted from: drinks mixer