Guys, this is so good!  It doesn't even taste like there's alcohol in it (haha, probably a bad thing I guess) and it's so full of creamy, luscious coffee flavour, more like a fancy iced coffee.  I used full fat ingredients but have an idea this would be just as good with lower fat.
Happy Friday!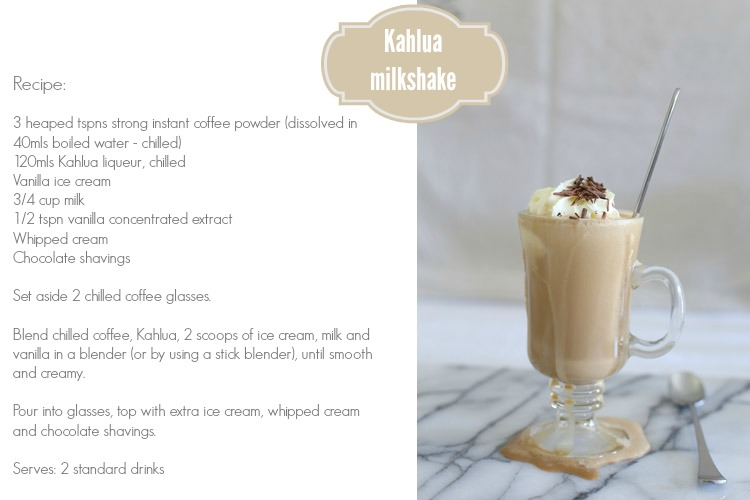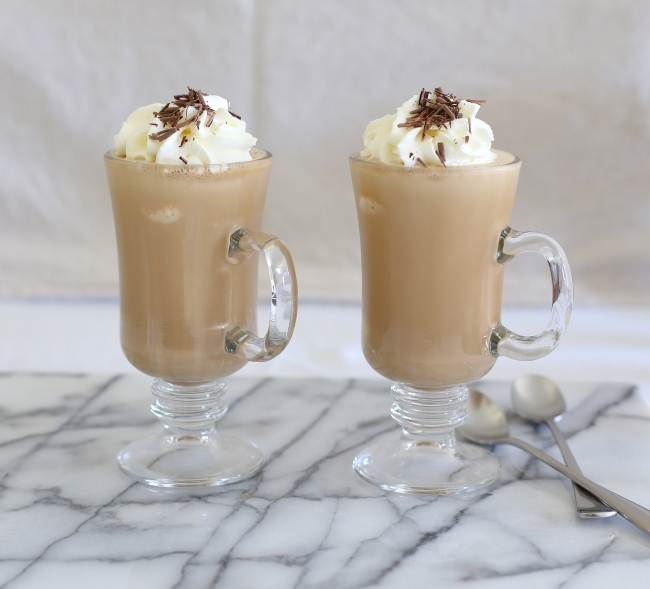 Recipe for Kahlua milkshake:
3 heaped tspns strong instant coffee powder dissolved in 40mls boiled water – chilled
120mls Kahlua liqueur, chilled
Vanilla ice cream
3/4 cup milk
1/2 tspn vanilla concentrated extract
Whipped cream
Chocolate shavings
Set aside 2 chilled coffee glasses.
Blend chilled coffee, Kahlua, 2 scoops of ice cream, milk and vanilla in a blender (or by using a stick blender), until smooth and creamy.
Pour into glasses, top with extra ice cream, whipped cream and chocolate shavings.
Serves: 2 standard drinks