When I told Ant I was going to make a cocktail with bourbon and Appletiser he wasn't that keen …. "does Appletiser go with bourbon?" he asked sort of sceptically.  I said, oh come on, you know you're going to drink it (he loves my new cocktail Fridays thing because I experiment with the actual cocktails on Saturdays!  Win).
Anyway, hard-core bourbon drinkers might not think this is a legit combo but it is!  Bourbon being rich and dark with a dash of maple syrup works well with the fizzy, fresh apple flavour and a thin, crispy slice of apple.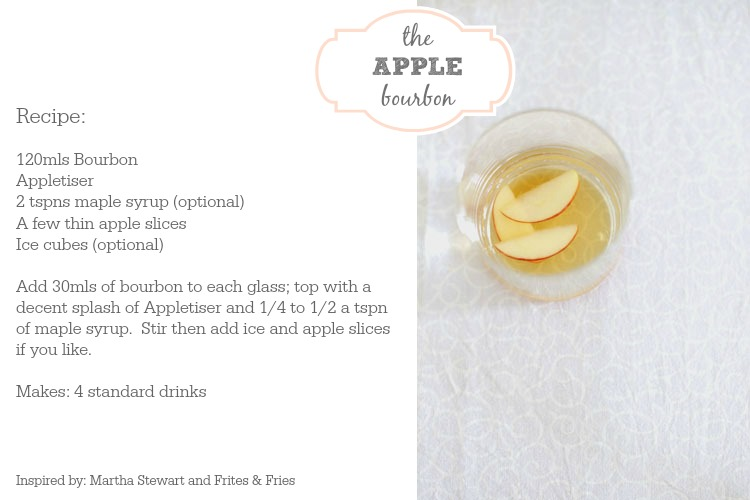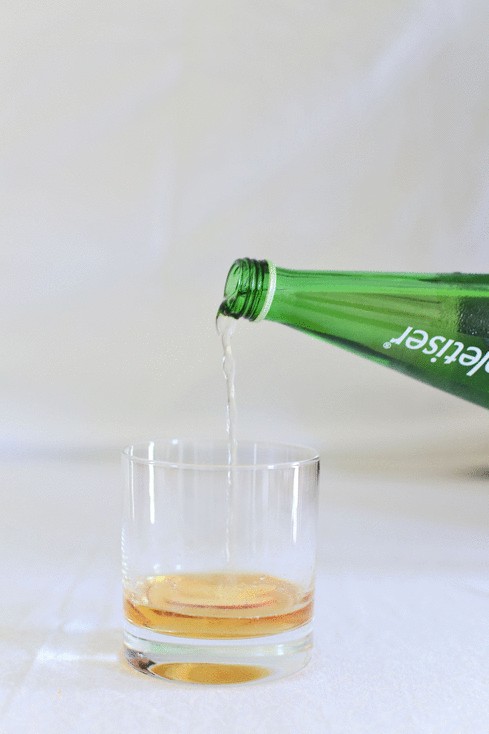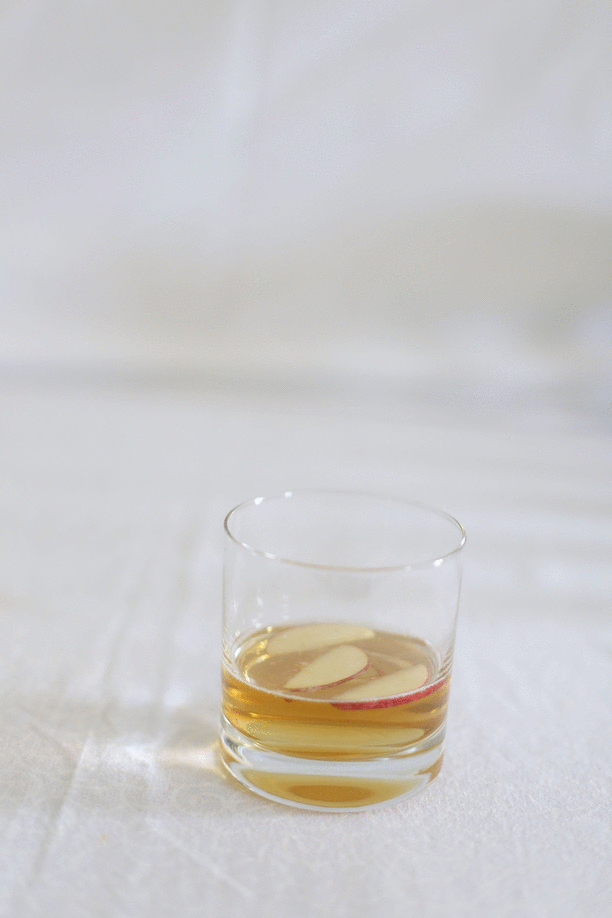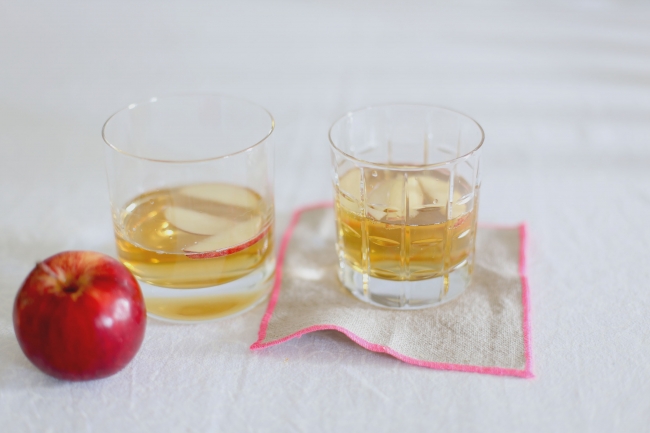 Recipe:
120mls Bourbon
Appletiser
2 tspns maple syrup (optional)
A few thin apple slices
Ice cubes (optional)
Add first 3 ingredients to a jug; stir well, pour into glasses then add ice and apple slices if you like.
Makes: 4 standard drinks
Inspired by: Martha Stewart and Frites & Fries