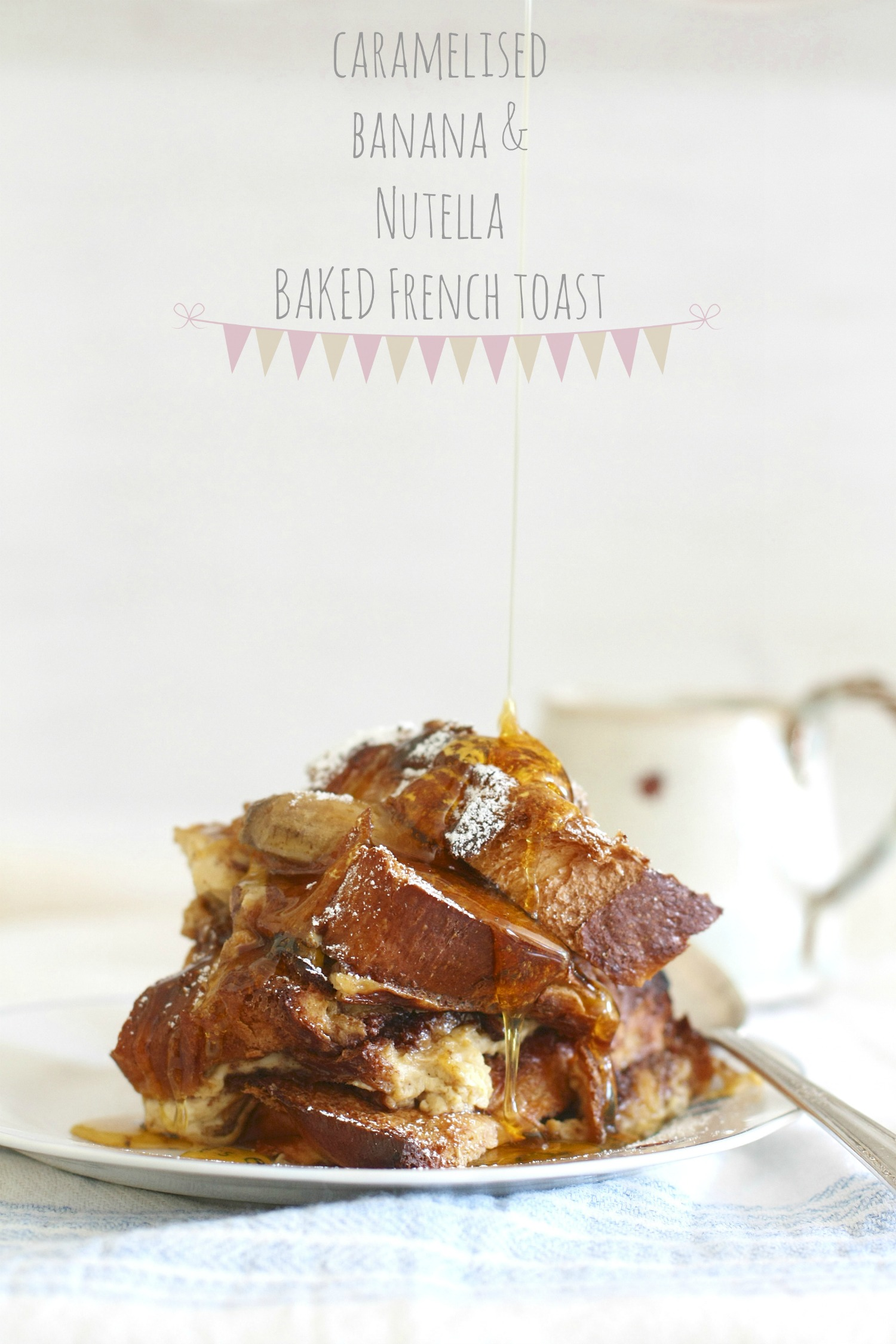 Nutella and banana on toast is a no-brainer but in baked French toast is even better.  You'll need about an hour's advance planning to make this but it's so worth it.  Rather than the crispy, pan cooked French toast I'm used to (which is fabulous by the way), this lush, gorgeous dish ends up pleasantly crunchy on the top but velvety soft, sweet and custardy underneath, more like bread pudding really, with a very distinct banana and chocolate flavour.
It's not a breakfast I'd have very often as it's far more of a dessert, but one serving as a main meal or even a decadent brunch won't be too guilt inducing.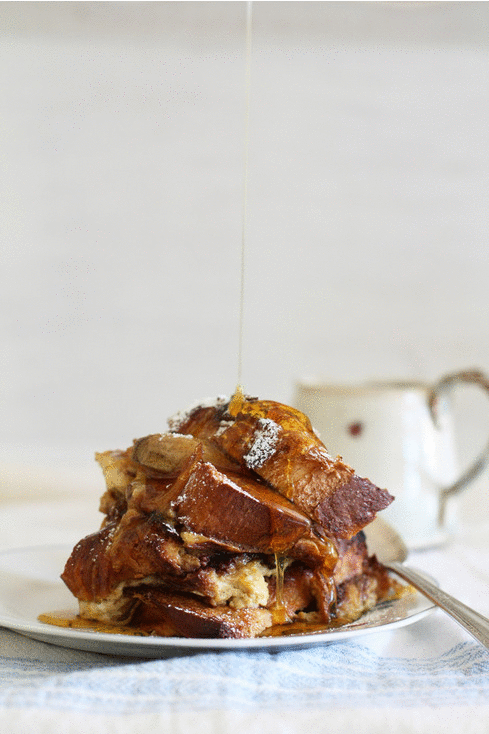 Recipe for chocolate & caramelised banana baked French toast:
4 large bananas, peeled and sliced in half lengthways
2 x 20ml tblspns brown sugar
Unsalted butter, softened
2 x 15ml tblspns brown sugar, for sprinkling
3 large eggs
1 1/4 cups full cream milk
2 tspns vanilla extract
1/2 tspn mixed spice
8 thick slices brioche bread (1 x 400g loaf brioche)
Nutella
Golden syrup and icing sugar, to serve
Sprinkle 2 x 20ml tblspns brown sugar over slices of banana and caramelise in a large frypan over medium/high heat until golden brown on both sides then set aside.  Generously grease a baking dish big enough for 4 sandwiches, sprinkle over 1 x 15ml tablespoon of brown sugar evenly and set aside.  Reserve remaining 15ml tablespoon of brown sugar.
Whisk eggs, milk, vanilla and mixed spice until smooth and combined.  Use a knife to spread Nutella generously over each slice of brioche and place 4 slices in the baking dish.  Use an egg flip to carefully place caramelised banana slices over the slices then place the other 4 slices over the top, making 4 thick sandwiches – press down gently.  Drizzle the remainder of the caramel left from the banana over the sandwiches.  Slice sandwiches in half then place evenly into the baking dish in a flat layer.  Pour the custard mixture over the sandwiches and set aside for an hour so the bread absorbs the liquid.
Just before baking sprinkle over brown sugar and a pat of butter on each sandwich half.
Around 15 minutes before the end of the sitting time for the French toast, preheat oven to 210C then bake for 25-30 minutes, or until bread has puffed up and top is golden brown.
Allow to sit for a few minutes while you make the tea or coffee then serve dusted with icing sugar and a drizzle of syrup of your choice.
Serves: 4