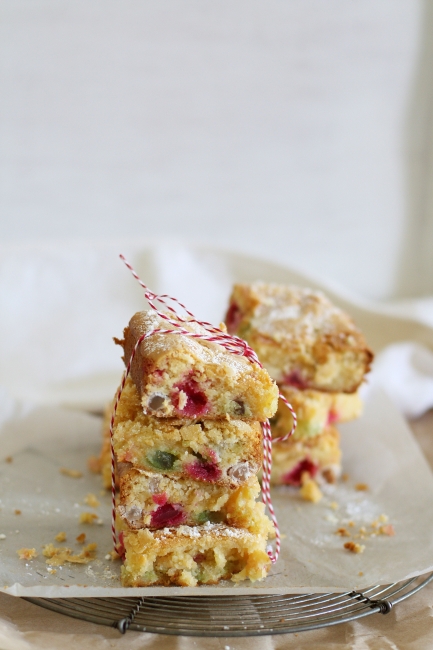 Jelly beans aren't usually an addition to baked goods however I bought some Christmas jelly beans (red, green and white obv) and thought they'd look pretty studded into some white chocolate blondies for the season.  You could, of course, add whichever candy you prefer if jelly beans aren't your thing (they're my lollies of choice usually 

) but I love how these look and the soft, chewy texture and candy-sweet flavour of the jelly beans go well in these decadent, fudgy, white chocolate blondies.  Similarly coloured M&Ms would be great also.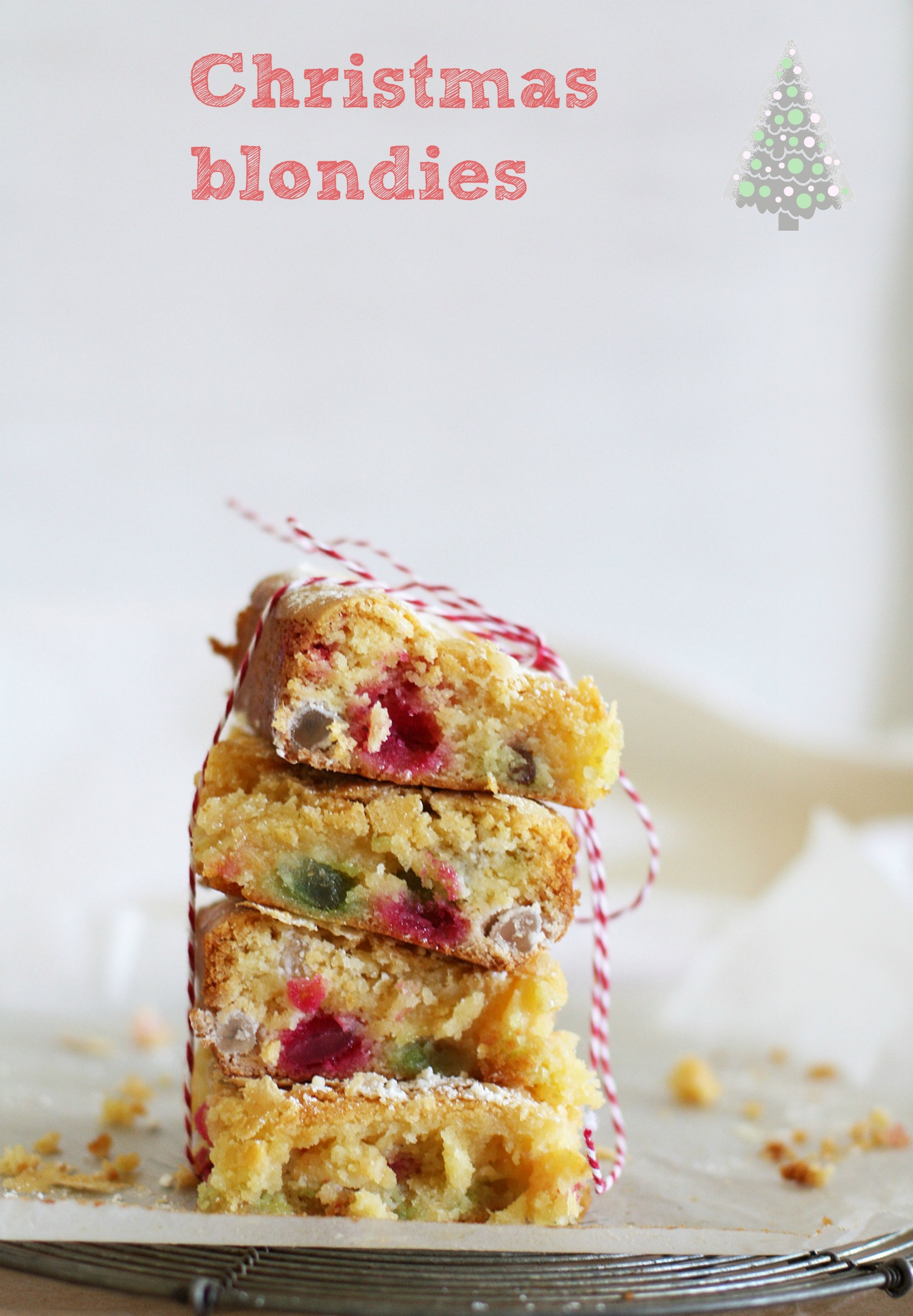 Recipe for Christmas candy white chocolate blondies:
160g good white chocolate
120g unsalted butter from the fridge, cubed
1 tspn pure vanilla essence
3/4 cup white sugar
2 large eggs, beaten lightly with a fork
1 1/2 cups plain flour
1 tspn baking powder
Small pinch salt
Just under 1 cup of jelly beans, chopped in half (or candy of your choice)
Icing sugar for dusting
Preheat oven to 175C.  Grease then line a 20cm square slice pan with baking paper.  Allow some overhang over the sides of the pan to allow for easier removal after baking.
Break the chocolate into square while still in the packet.  Melt butter and chocolate in a large, heatproof bowl over a saucepan of gently simmering water, stirring occasionally.  Remove bowl from heat and set aside to cool for a few minutes.
Add vanilla, sugar and eggs to chocolate mixture and whisk briskly until mixture is combined and thick.  Sift flour, baking powder and salt into the mixture and fold through then add jelly beans and fold through completely.
Spoon into prepared tin and smooth over with a spatula.  Bake for 25-30 minutes or until golden brown on top yet slightly soft in the middle still.  Cool in pan for 5-10 minutes then lift blondie using the sides of the baking paper onto a cooling rack.  Dust with icing sugar before serving.
Best served warm.
Serves: 9