I don't know who decided soft, white bread with lashings of butter and 100s & 1000s sprinkled over tasted good but there you go, it does.  I, like a lot of Aussie kids, grew up with this sweet snack for morning teas and birthday parties.  They're perfect if you have kids or have small friends visiting as they can always help make them by cutting into cute shapes.
There's really no room for multigrain, rustic bread and natural coloured sprinkles here, in as much as I would usually buy those.  The whole point is you eat these as if it were still the 70s or 80s!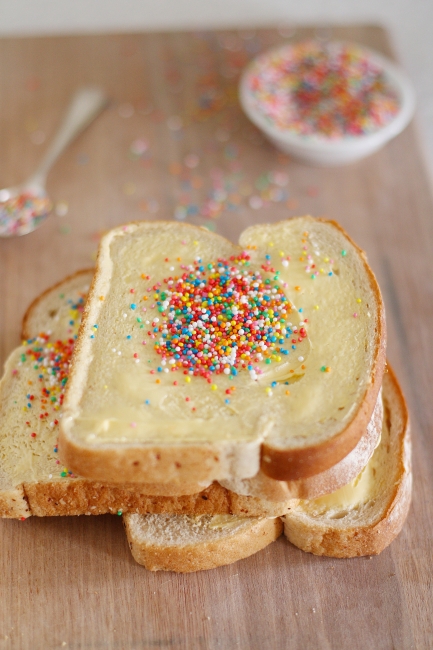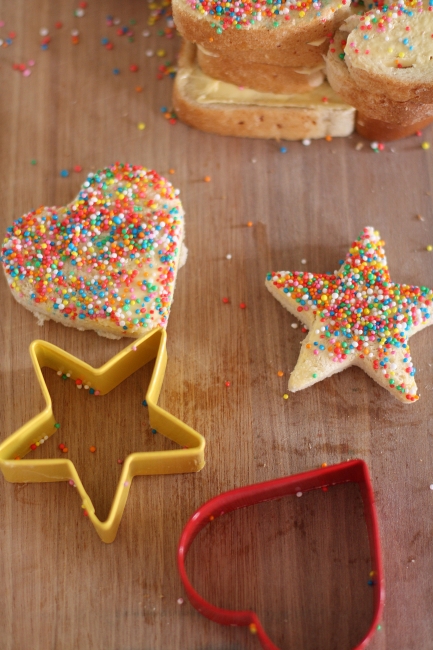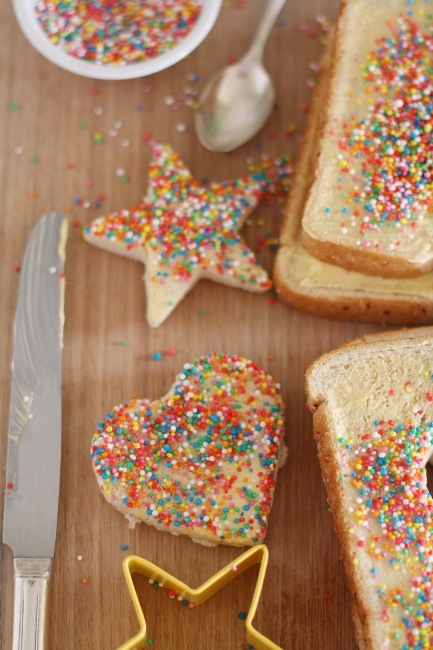 Recipe for fairy bread:
The softest, fluffiest white bread you can find
Unsalted butter, at room temperature or margarine
100's & 1000's (sprinkles)
Butter bread generously and sprinkle over 100's & 100'0s.  Use cookie cutters to cut bread into shapes or use as a stencil to make shapes on the bread.