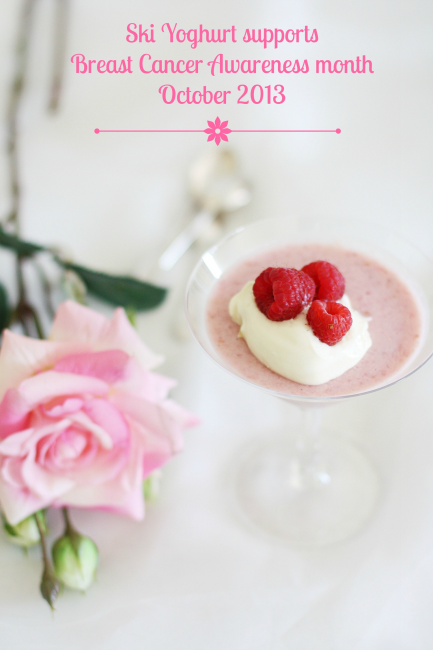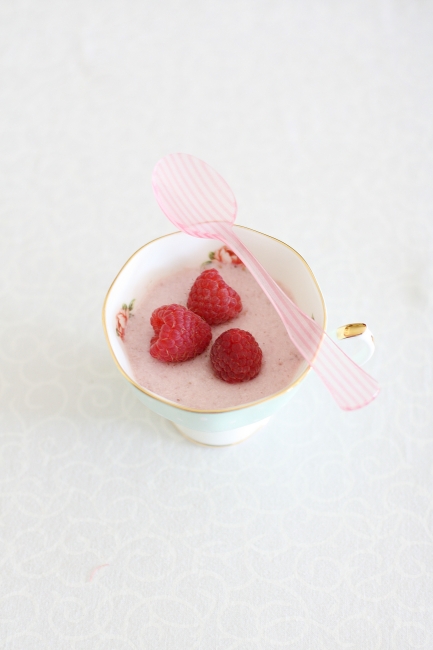 Sarah from Keep Left recently contacted me to ask if I might be interested in supporting Ski Yoghurt for Breast Cancer Awareness month this October.  Ski Yoghurt has pledged to donate $350,000 to fund a McGrath Breast Care Nurse and have turned a selection of their 1kg tubs of yoghurt the colour pink for a limited time in support of this worthy initiative.  These tubs are available in supermarkets Australia wide until stocks last, so keep an eye out for them next time you're doing your shopping.
Giveaway:
Ski are also offering a giveaway of sweet pink Scullery kitchen utensils worth $47.73 to a lucky reader of this post (entry details further down).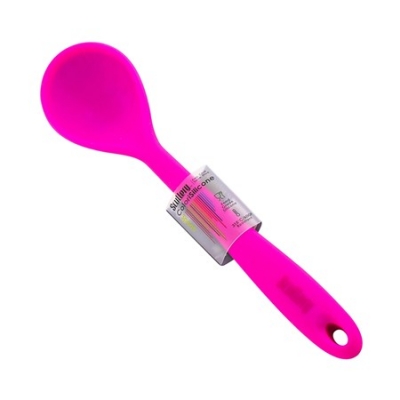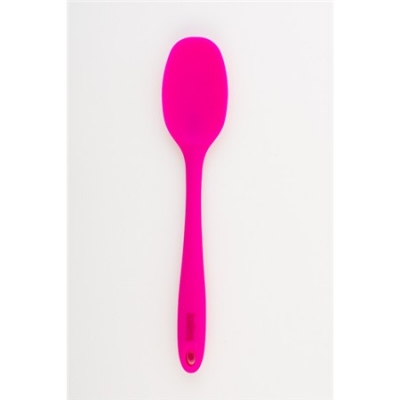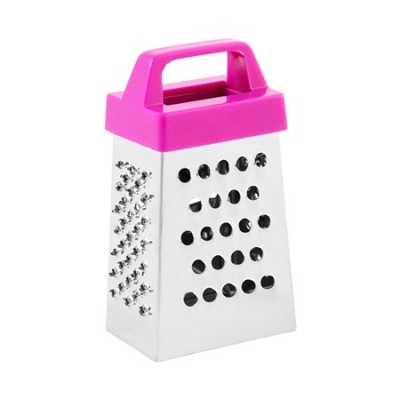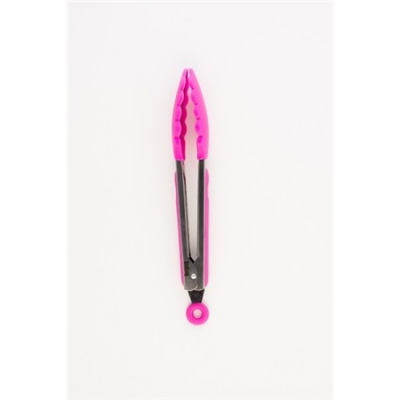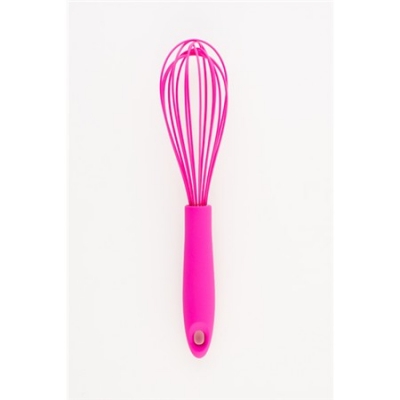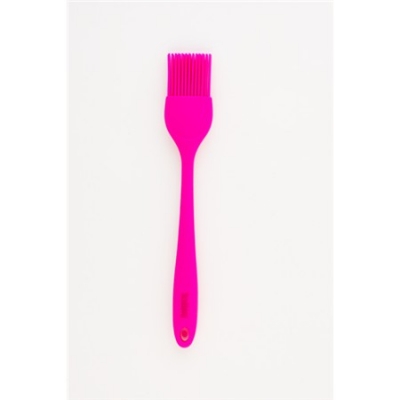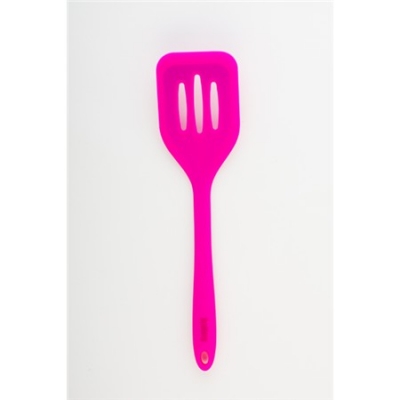 These cute silicone kitchen utensils (they can be seen here in more detail) include a whisk, brush, spoon, spatula spoon, slotted turner, tongs and mini grater in pink, worth $47.73.  They'd make a nice gift for Christmas!  Some information about them:
Heat resistant up to 315C/600F
Ergonomic handles
Designed to be used on non-stick surfaces
Dishwasher safe for easy cleaning
Made from food grade silicone
Easy to clean
Giveaway entry details:
The giveaway is open to Australian residents only and you will need a postal address.
To enter, you need to leave a comment to this post or email me via the contact page and tell me your favourite recipe or dish using yoghurt.  Remember to leave a working email address so I can contact the winner.
The winner will be chosen at random by random.org and I'll be emailing the lucky person to inform them.  I will also ask for their full name and postal address to forward to Sarah from Keep Left so they can send the kitchen utensils.
All personal information will be kept strictly confidential and will at no time be disclosed to any other party.
This giveaway is associated with Ski Yoghurt who are offering the kitchenware at their cost.  Neither the giveaway nor the cost of postage is transferable.
The giveaway will be open from today and will close at midnight on Sunday 13th October, 2013 (Eastern Standard Time, Queensland, Australia); entry to be received by that date.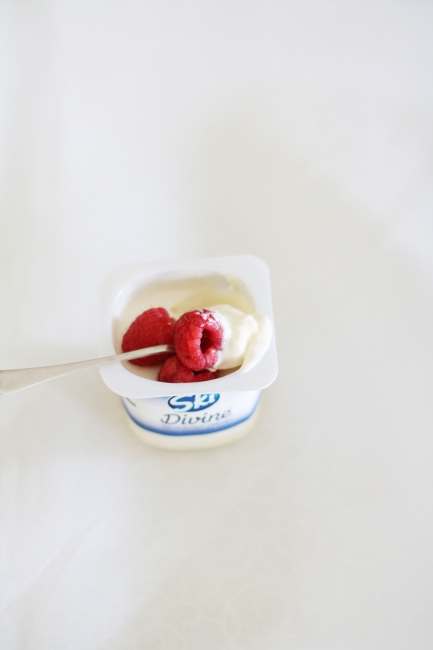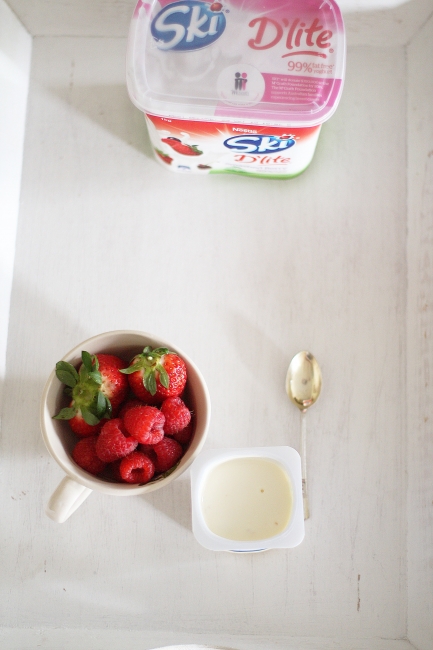 Ski Yoghurt have some heavenly new flavours available such as raspberry and white chocolate, caramelised pear and apple cinnamon.  They offer low fat, fat-free and low sugar, probiotic and double-up (yoghurt with mix-ins such as fruit and muesli) alternatives.  The pack sizes range from 1kg tubs to 125g snack packs, depending on your needs, whether eating from the tub with fresh fruit as I did, buying for your family, taking it to work for a healthy treat or whipping up healthy desserts.
Ski's yoghurt is really good – healthy, not too sweet and luscious – I tried the toffee apple flavour with fresh raspberries for breakfast one day and although health conscious it was so decadent (dessert for breakfast, yay!).  The thick and creamy smashed berry yoghurt was also the perfect ingredient for the panna cotta.
Recipe:
Ski has also created some gorgeous pink recipes in support of this month and I decided to make one of them; the lovely, creamy and delicate berry yoghurt panna cotta.  This dessert is particularly easy but looks so pretty and is so light and airy, it would be perfect for a morning tea with your girlfriends.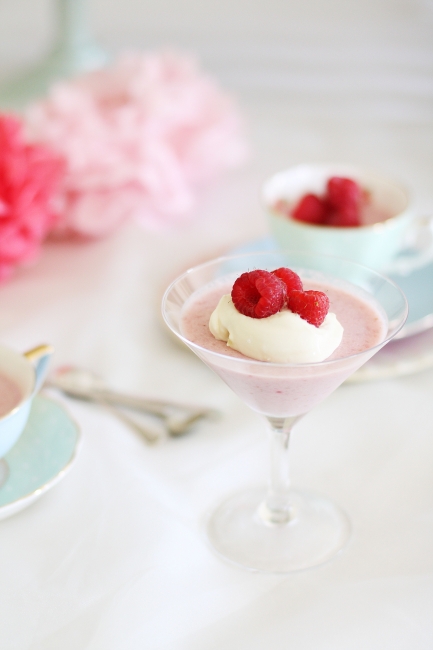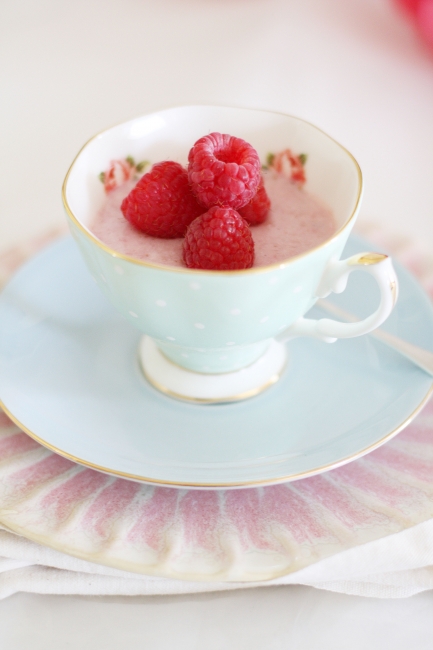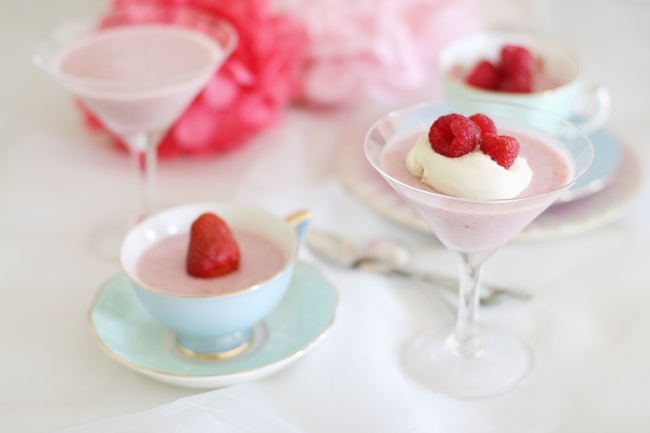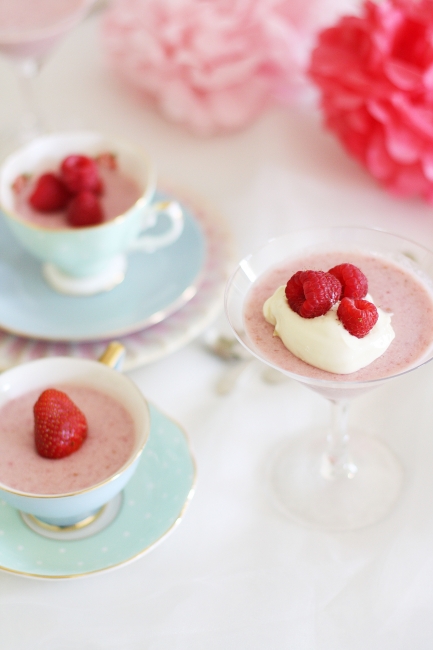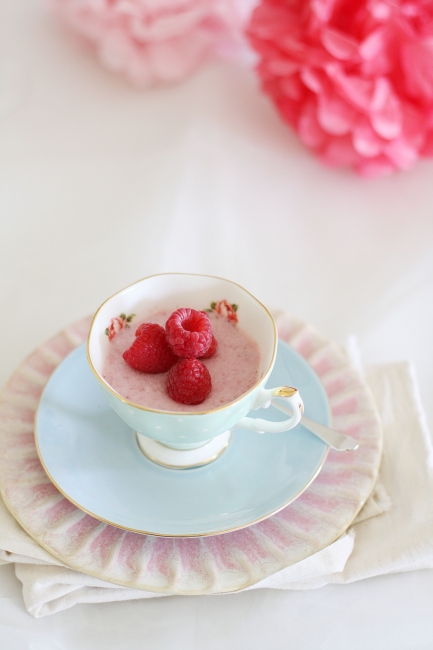 Thank you to Sarah and Ski Yoghurt for including me in this promotion for Breast Cancer month, October.  Ski Yoghurt sent me a voucher for the ingredients for the panna cotta and provided the kitchenware for the giveaway.  Any opinions given are mine and I wasn't under any obligation to write a positive review.
Recipe for strawberry and raspberry panna cotta:
14g leaf gelatine sheets
400mls 2% milk
1/2 tspn vanilla bean paste
2 x 20ml tblspns raw caster sugar
240g fresh strawberries and raspberries
350mls Ski D'lite Smashed Berry Yoghurt
100mls Ski Divine Vanilla Crème Yoghurt (that wasn't available so I used Ski Divine Toffee Apple Yoghurt)
Fresh raspberries or strawberries for the topping
Set aside 4 pretty glasses, teacups or small bowls.
Add the leaf gelatine to a large, flat vessel and cover with cold water – make sure the leaves are separate and not clinging to each other.
Puree the berries in a food processor until smooth.
Add the milk, vanilla paste and sugar to a heavy based, medium saucepan over medium/high heat, stirring until sugar dissolves.  Bring just to the boil (steam should be coming off the top but not boiling) then immediately take off the heat.
Remove the gelatine leaves from the cold water (they should be soft and pliable), allowing excess drips to run off then add to the hot milk mixture and stir through until dissolved completely.  Add the berry puree and the berry yoghurt to the hot milk mixture and stir with a wooden spoon until combined well.  Pour into serving glasses and chill in fridge for 1-2 hours, or until set completely.
Top each panna cotta with vanilla crème yoghurt and fresh berries before serving.
Serves: 4
Adapted from: Ski Yoghurt