Due to our drinking water being, ahem, less than desirable regarding certain additives, impurities and such, I've been on the lookout for a water filter for some time.  I drink a lot of water as I believe it's important to health and wellbeing but I'm not terribly keen knowing I'm also taking in some additional properties – for me, it's not just about the actual intake of impurities but also the fact that someone else is controlling what goes into public drinking water, if that makes any sense.  But don't mind me, I grew up a hippie kid so I'm always questioning authority in some way!
In light of this, recently I purchased a ceramic water filter from Biome, an eco store situated here in Brisbane, Australia.  I'm really happy with it and it feels fantastic drinking fresh, healthy water.
And Biome are offering 20% off all water purifiers until Wednesday!
Some things to note:
The purifier removes 99% of impurities.
There are loads of different colours and sizes (mine is a 9 litre in duck egg blue and is super pretty as you can see).
It fits easily on a kitchen bench in a small kitchen.
It produces clear, fresh tasting filtered water.
My purchase is supporting an Australian, independent business.
The purifier is low maintenance although it does require regular filling so will depend on your usage (please see update below).
The water is filtered by a water filter candle inserted and fixed upright into the filter container by way of two washers, water is then poured into the filter container then filters into the body of the purifier ready for drinking.
It comes with a removable base – I don't use the base as it seemed a bit unstable and our purifier is placed high up; I had visions of it toppling over (we have a couple of clumsy people at our place).
Before using the filter candle, it needs to soak upside down in a glass of water overnight.
The filter candle needs replacing every 6 months (for some models it's every 12 months and this obviously depends on usage).  When replacing the candle you should also clean out the filter container and water container with a cloth and warm water (no soap or any other substance).
The filter candle may need a light scrub with a scourer every few weeks or so to prevent clogging of the water filter.
For those concerned about fluoride in their drinking water, you can also purchase SCP Fluoride Cartridges from Biome or Water Filter Company.  I have one of these now (as of 2014) and honestly, they're well worth buying.
The ceramic water purifiers are manufactured by Southern Cross Pottery in northern NSW.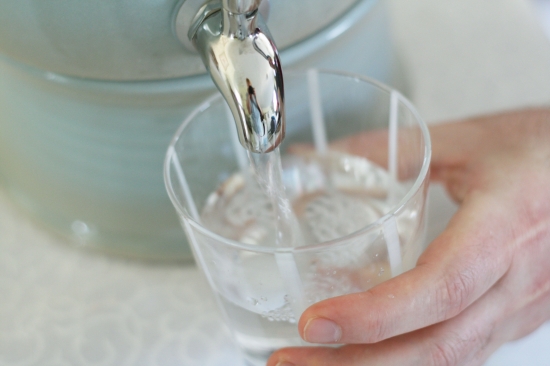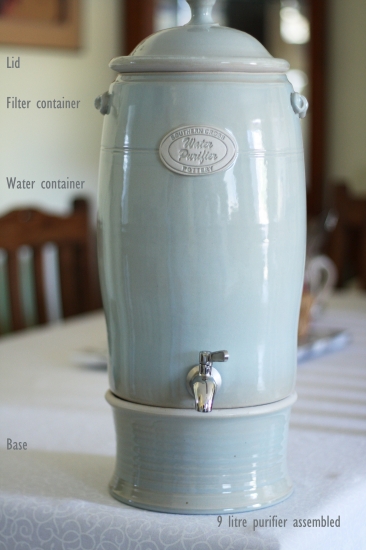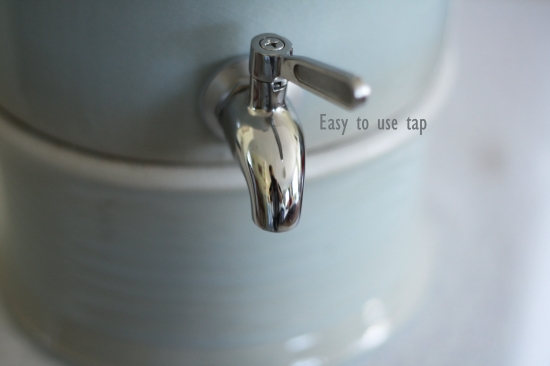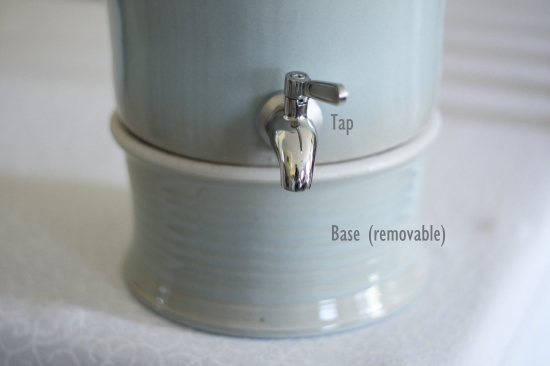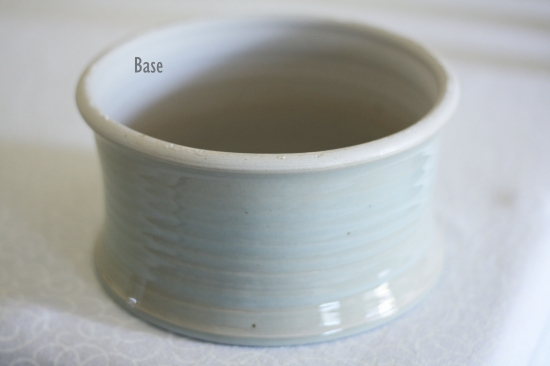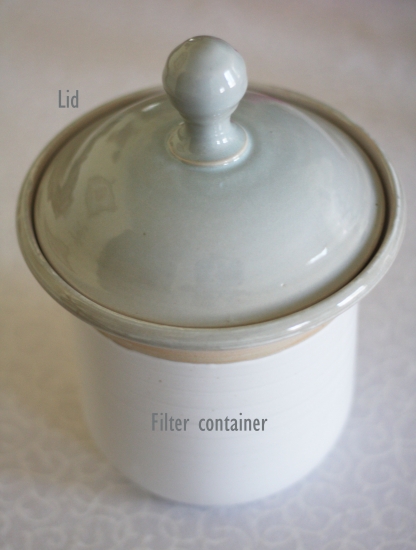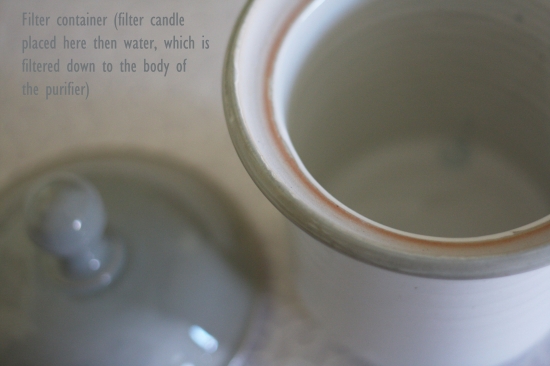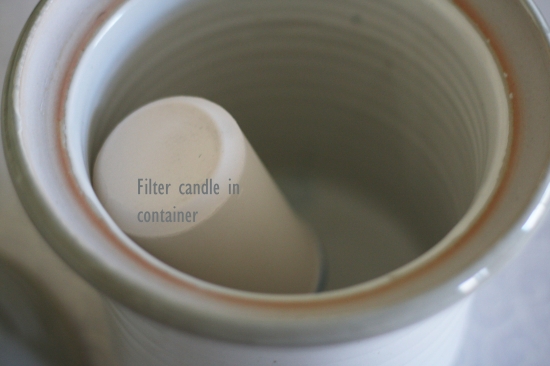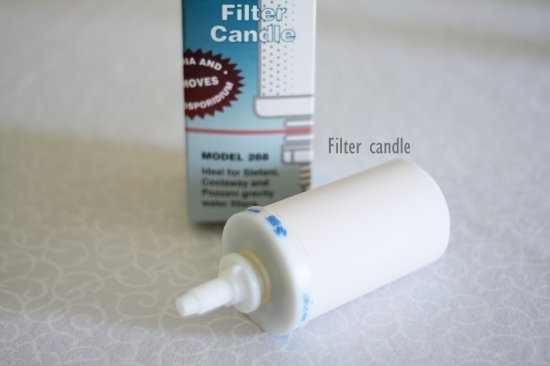 Disclaimer:  All beliefs and opinions stated in this review are mine.  I wasn't asked to do this review nor did I receive any payment for it.  For any readers who are concerned about additives in their drinking water, including fluoride, I would encourage you to do your own research before purchasing a water filter.