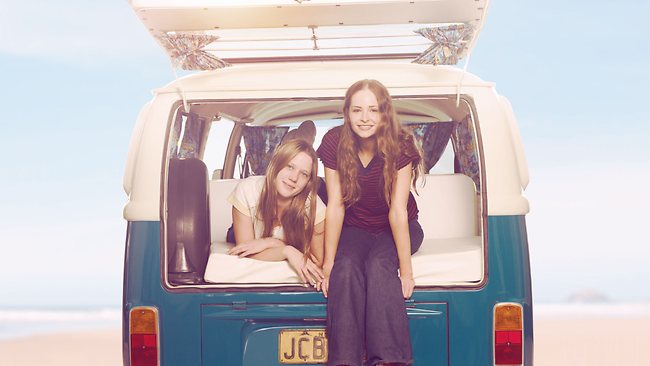 I watched the first episode of this massively nostalgic, late 1970s era, suburban coming-of-age series last night and loved it.  I remember Kathy Lette's novel and the movie from the 80s when I was in high school and as soon as I saw Claudia Karvan was involved in the TV adaptation, I knew it would be a quality project (being a long time fan of Claudia).  Still, I was surprised at the subtle and clever style of the show, as initially I felt it might be in danger of going into serial iconic territory (there's only so many references from the 70s someone can take) but I should have known better from Claudia's previous work – she's always a class act.
I related to everything in this unashamedly, typically Australian show!  And after seeing the Sapphires the other day, I feel like we in Australia are gaining some of our much needed culture back.
And it might have been the 80s but I remember so well the sweaty, scary group dynamics of the school bus and knowing we didn't fit in with the cool group sitting up the back, panel vans, bikinis, surfer boys, my best girlfriends, huge houses, talking on the phone for hours, the beach, Splices, chiko rolls and those horrible school uniforms which we girls would insist on shortening as much as possible at the start of every school year (only ours were red instead of the green on the show).
Oh yeah.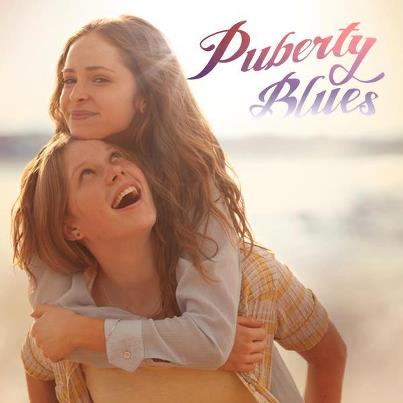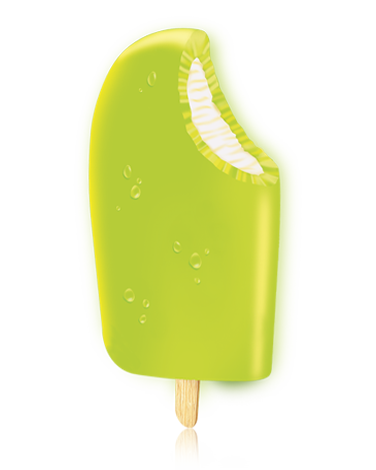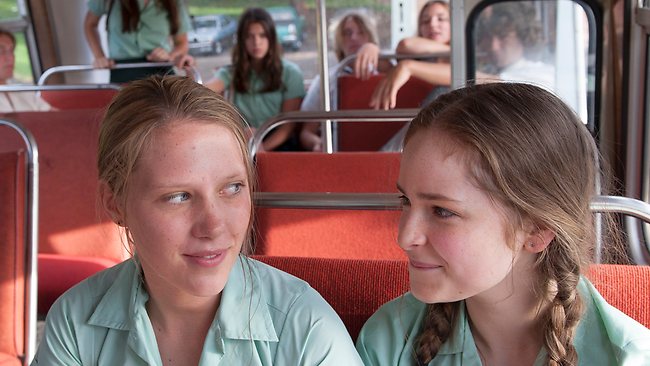 Images from:
Puberty Blues, Channel 10, Australia, 2012-current; and
Streets Ice Cream