I don't eat enough of this healthy vegie.  The other day I roasted some cauliflower florets with lemon, chilli and pine nuts and it was delicious; slightly sweet and spicy with a nutty crunch, and not at all like the cauliflower mornay some of us might remember from being kids.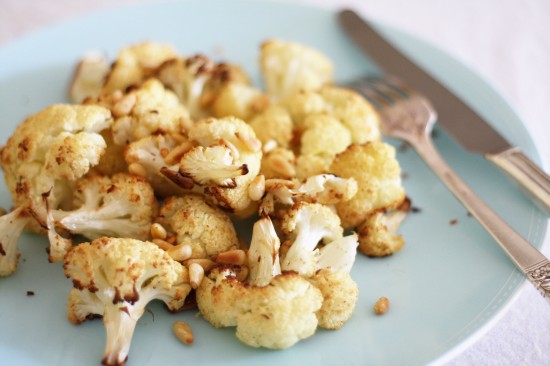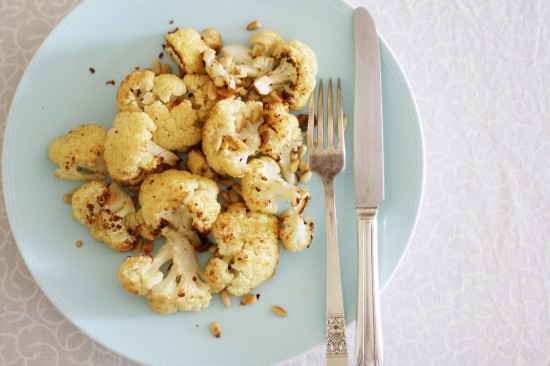 Recipe for oven roasted cauliflower with chilli, lemon and pine nuts:
350g cauliflower, chopped in largish pieces
Grapeseed oil
Chilli flakes, to taste
Freshly ground black pepper and sea salt
2 cloves garlic, thinly sliced
15g toasted pine nuts
Zest from one medium sized lemon
Preheat oven to 180C.
Place cauliflower on a baking paper lined, shallow baking tin.  Drizzle over oil quite generously then sprinkle over chilli flakes and seasoning to personal preference.  Roast for 25 minutes, then add sliced garlic, a drizzle more of oil tossed through and continue to roast for a further ten minutes or until cauliflower is light golden and tender.
Remove cauliflower from the oven and immediately toss through lemon zest and pine nuts.  Serve immediately.
Serves: 2 large sides