Champagne cocktails are so 60s and glamorous and I love them so I made some girly drinks for Christmas which were pretty and tasted lovely.  A bit too much actually, they're really quite intoxicating so you've been warned.  Champagne is kind of naughty like that – all bubbly and innocent then bam!
I thought I'd go sparkly pink and also added a splash of my favourite liqueur; Limoncello – and yes, even the blokes drank them.  True story.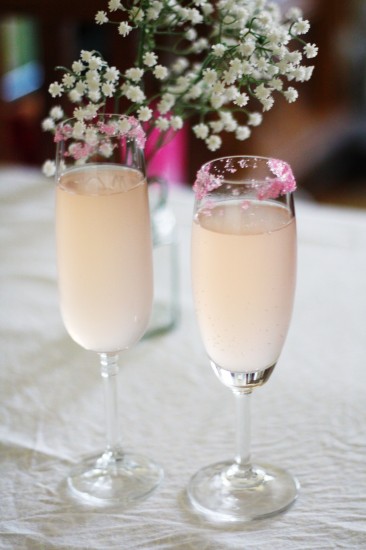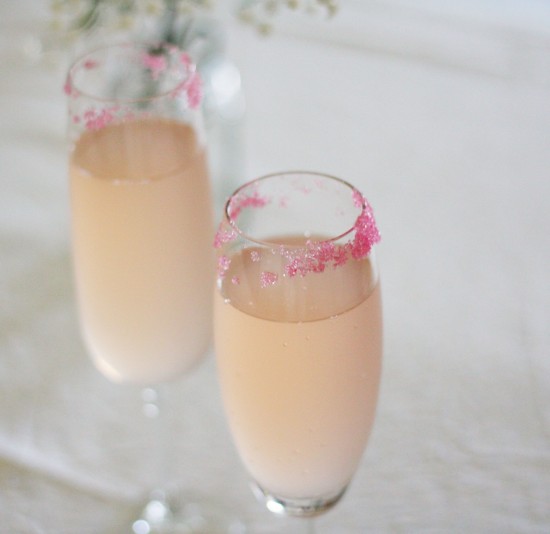 Recipe:
One 750ml bottle pink champagne or sparkling wine
200ml bottle Limoncello
2 tblspns pink sugar
Place pink sugar on small plate.  Wet edges of champagne glasses under tap then dip in pink sugar.
Fill champagne flutes with 1/4 Limoncello then fill the rest with champagne.
Serves 6-8.