Like Nigella, I'm all for an easy chocolate fix.  Nobody should have to wait very long for chocolate on those days when it feels necessary.
The iconic Nigella dessert, chocohotopots – easy, luxurious, charmingly named little treats, remind me of a cross between chocolate brownies and pudding.  Honestly, despite the kid friendly nature of them (Nigella's son naming this dessert when he was little), this is the kind of thing I'd probably make for a dinner party dessert as you can keep them in the fridge and bake at the last minute.  And you'll receive so many compliments (anything chocolatey and naughty tends to do that).  You can also make them portion control friendly …. as opposed to the very tall, fudgy, 2 layer chocolate cake I made for a lunch dessert once, which made everyone feel, well, uncomfortably huge afterwards plus I was showing off a bit.  I've learned my lesson.
I recommend using a really good quality chocolate as the taste will depend on this, having said that, this recipe uses ingredients most people have around.
Just gorgeous really.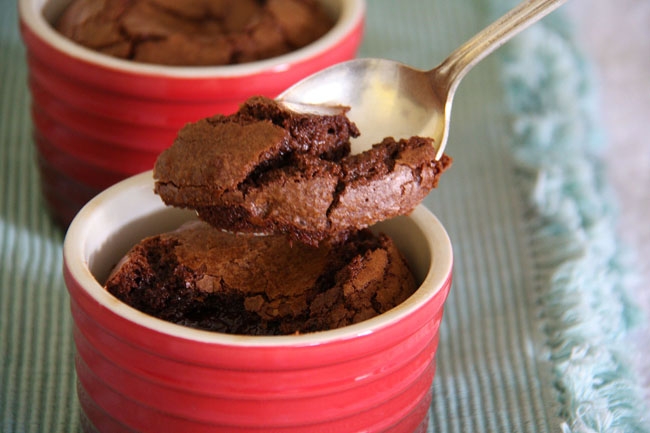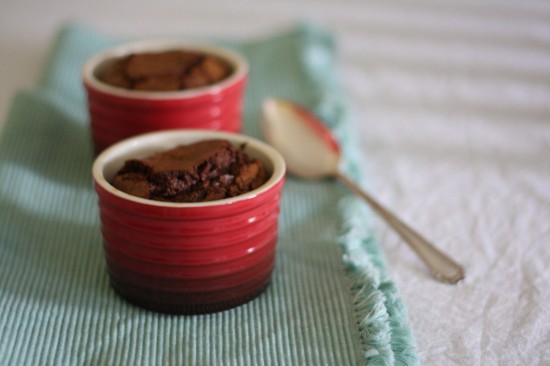 Recipe for Nigella's chocohotopots:
120g unsalted butter
120g dark chocolate (50-70%), broken up
2 large eggs
1 tspn vanilla extract
3/4 cup raw caster sugar
Pinch sea salt
3 x 15ml tblspns plain flour
Preheat oven to 200C and place a flat baking tray on the middle rack.  Grease 4 medium sized ramekins well.
Place the butter and dark chocolate in a heat proof bowl over a saucepan of gently simmering water, stirring with a wooden spoon until melted.  Set aside to cool a bit.
Place the eggs, vanilla, sugar, salt and plain flour in a medium mixing bowl.  Whisk mixture by hand until combined, then use a wooden spoon to fold in cooled chocolate/butter mixture until combined (don't over-beat).
Pour mixture into prepared ramekins and place onto baking tray.  Bake for around 20 minutes, or until tops are cooked and cracked in appearance and the crumb is gooey and fudgy.
Serve straight away on a small plate (but be aware these are hot hot hot).
Serves: 4
Adapted from: food network