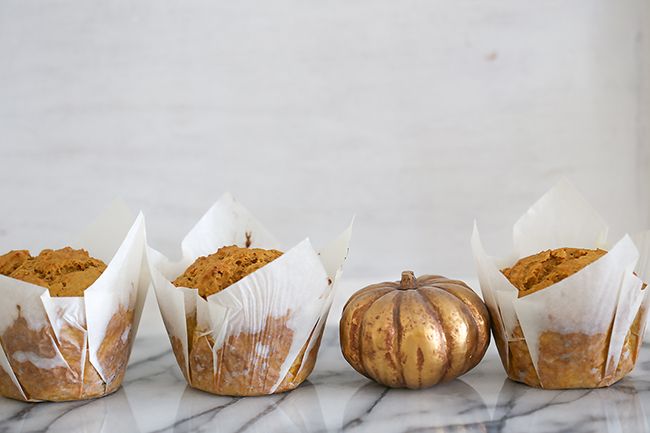 I know, I sound like a complete knob asking people to use organic stoneground unbleached freshly milled plain flour but the reason for that is that I accidently purchased some online, thinking it was just regular old plain flour.
Anyway, if you manage to get your hands on it, it's a lovely, healthy flour which I recommend for rustic muffins/loaf/cake type things (you wouldn't make a sponge cake or cuppies with it).  These autumn inspired muffins turned out soft and fluffy, gorgeous with butter and a cup of tea for breakfast this morning.
In saying all that, you can use whatever flour you like but I'd replace some of it with some wheat germ just to up the health factor a bit.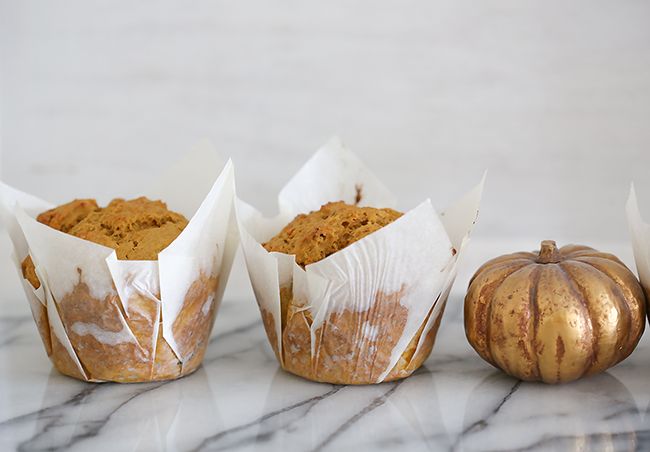 Recipe for spicy pumpkin & date muffins:
2 cups organic stoneground unbleached freshly milled plain flour OR 1 3/4 cups plain flour +  1/4 cup wheat germ
2 tspns baking powder
1/2 tspn bicarbonate of soda
1 tspn mixed spice
1/2 tspn ground nutmeg
1/2 tspn ground cinnamon
1/2 tspn ground ginger
A couple of grinds of sea salt
1/2 cup raw caster sugar
80g dates, finely chopped
2 large eggs, lightly beaten
1/4 cup maple syrup
1/4 cup Greek yoghurt
80g unsalted butter, melted & cooled
1 tspn maple or vanilla essence
1 rounded cup of boiled, mashed and cooled pumpkin (about 400g raw, peeled pumpkin)
Preheat oven to 180C.  Place liners into a 6 cup Texas sized tin (or 12 cup standard sized tin).
Sift flour, wheat germ, raising agents and spices into a bowl.  Add salt, sugar and dates then whisk to combine.  In a separate bowl combine eggs, maple syrup, yoghurt, melted butter, essence and mashed pumpkin and whisk until fairly smooth.
Add the wet ingredients to the dry, folding until combined but do not over-mix.
Spoon batter into prepared muffin tin.  Bake for 25-30 minutes (for large muffins) or 20-25 (for standard sized), or until tops spring back when gently pressed.
Cool muffins in tin for 5 minutes then remove onto cooling rack.  Serve with butter.
Makes: 6 large or 12 standard sized