I was reading a book in bed the other night and one of the characters made toasted cheese sarnies but in browned butter!  Genius.  It's super tasty, even more so than a plain toasted cheese, which is one of my favourite things to eat in the whole world except for hot chips.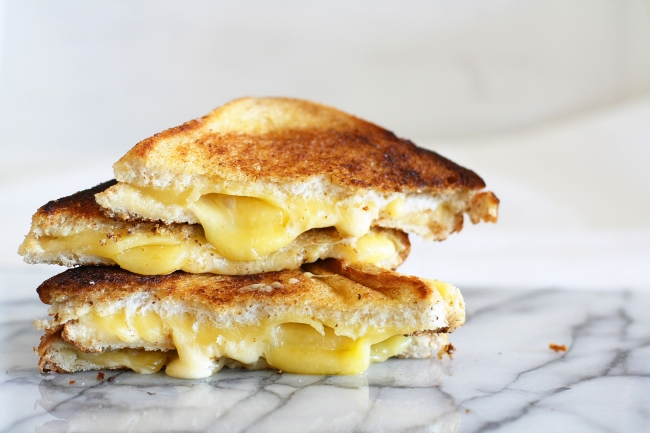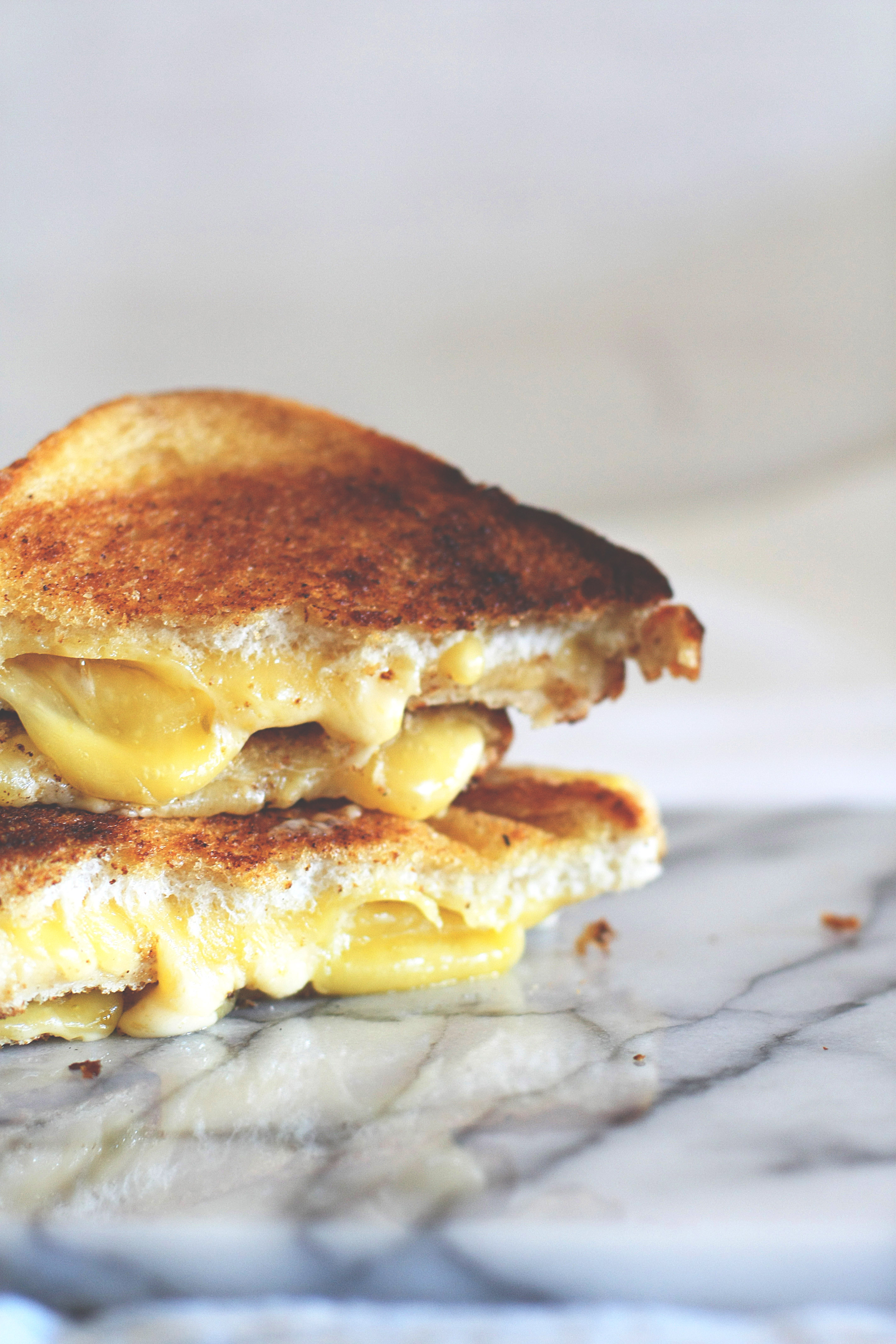 So I got to it.  It's basically this:
Find as much bread, cheddar cheese and butter as you need (or any cheese you prefer; mozzarella, those plastic cheese slices you probably had as a kid, whatever floats your boat, even a mixture is good).  I prefer rustic wholemeal or sour dough bread and Nimbin cheese myself (I grew up with this cheese and rarely eat any other).
Grate cheese then place a decent amount onto half the slices of bread; grind over sea salt and black pepper and, if you're feeling brave, add a pinch of chilli flakes or a few shakes of Tabasco to each sandwich.
Add a decent knob of butter into a frypan and turn hotplate to medium/high.
Swirl pan around until butter starts to become medium brown in colour and you can detect a delicious fragrance, sort of like buttery roasted nuts. Don't let it burn!  Reduce hotplate if you need to.
Add the slices of bread with the cheese and seasoning to the pan carefully. Place the remainder of the bread over the top to make sandwiches and press down gently.
Turn hotplate down to medium or lower if they start browning too much.
Continue frying the sandwiches in the browned butter until golden brown and flip over, frying the other side; the sarnies are ready when the bread is toasty brown and the cheese is melty.
Serve straight away.