Cinnamon sugar buttermilk pancakes
I loved these rustic, sweet pancakes.  They were served with butter melted over the hot pancakes and cinnamon sugar sprinkled over the top, like cinnamon toast.  I used a bit of spelt wholemeal flour for texture, if you don't have that, use all white flour.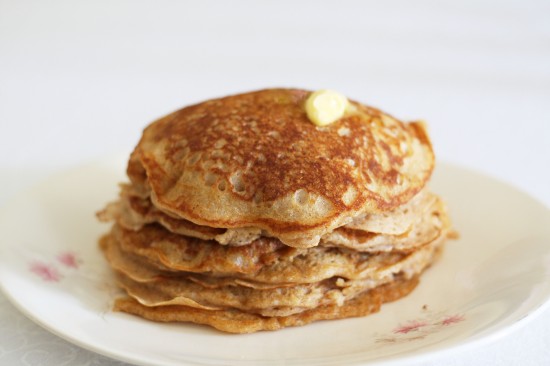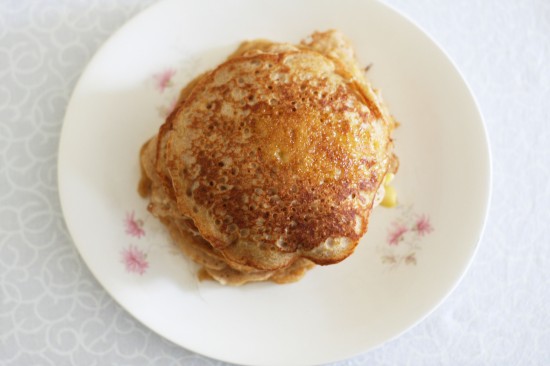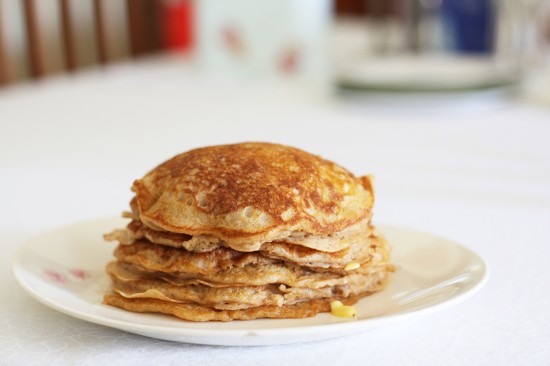 Recipe for Cinnamon Sugar Buttermilk Pancakes:
1/2 cup wholemeal spelt flour
3/4 cup plain flour
1 3/4 tspns baking powder
1/2 tspn bicarbonate of soda
1 tspn ground cinnamon
3 x 20ml tblspns raw caster sugar
1/4 tspn fine salt
1 egg
400mls buttermilk
3 x 20ml tblspns unsalted butter, melted and cooled (if using margarine, skip the salt)
1 tspn maple or vanilla essence
Butter, cinnamon sugar
Sift flours, raising agents, cinnamon, sugar and salt into a large mixing bowl.
In a jug, whisk the wet ingredients until combined.  Add to the dry ingredients and fold until just combined – don't over-beat.  Allow to sit for 15 minutes.
Melt butter over a medium hot frying pan or griddle.  Pour approximately 1/4 cup of batter into pan for each pancake.  When bubbles  appear on the top flip over each pancake – it should take around 1-2 minutes each side and pancakes should be golden brown.  You might need to turn the hotplate down as you go to prevent burning.
Serve hot pancakes with butter and cinnamon sugar.
Makes: 8 large pancakes