So here's a lovely, classic banana bread with that moist, soft texture and banana flavour we all love (I know I haven't exactly invented the wheel what with posting approximately the 30 millionth version of banana bread but everyone thinks their own is the best).
Also, why must the surface of my loaf cakes crack?  Every.time.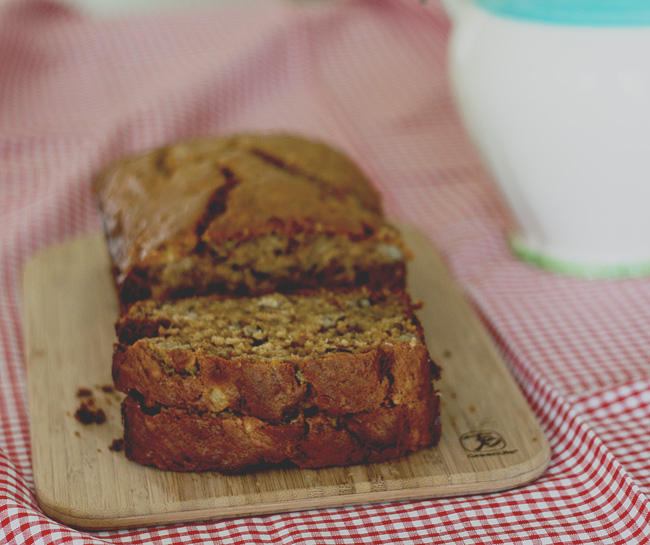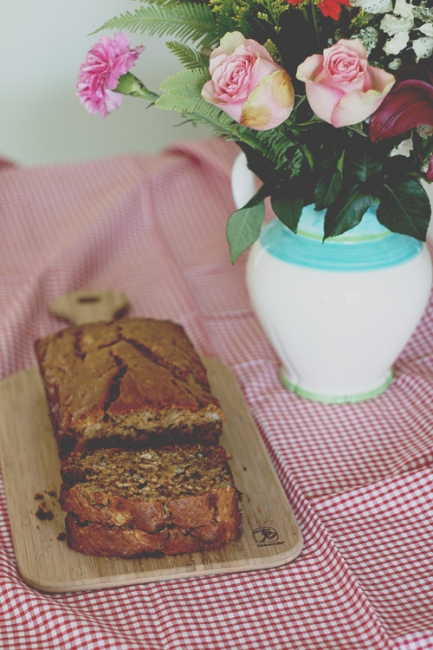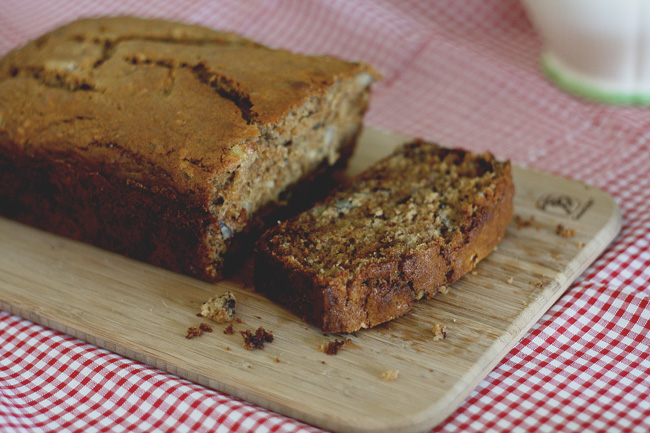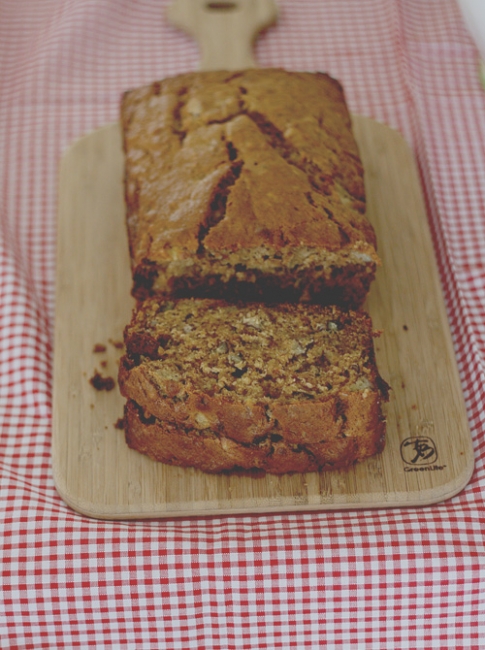 Recipe:
1/2 cup unsalted butter or baking margarine, softened, at room temperature
3/4 cup brown sugar, packed
1 tspn vanilla extract
2 large eggs
2 cups white or wholemeal plain flour (if using wholemeal, use a tablespoon less)
1/2 tspn ground cinnamon
1/2 tspn mixed spice
1/4 tspn ground nutmeg
1 1/2 tspns baking powder
1/2 tspn bicarb of soda
60g pecans or walnuts, toasted, chopped and cooled (optional)
1/2 cup Greek style yoghurt
3 medium sized bananas, peeled and mashed (around 180g per whole banana)
Preheat oven to 175C.  Grease a large loaf tin and set aside.
Place nuts onto a small pan then into the oven for 5 minutes or so, or until fragrant.  Chop and set aside to cool.
Sift flour, spices and raising agents into a bowl and set aside.  Once nuts are cooled, toss through flour mixture.
Using an electric beater on medium speed, mix butter, sugar and vanilla for a minute, or until lighter in colour and fluffy.  Add eggs, one at a time, beating on low speed after each addition.
Add half the flour mixture and use a spatula or wooden spoon to fold in lightly a few times.  Add yoghurt and fold into to combine then the remainder of the flour, folding in a further few times.  Add the mashed banana and fold in just to combine (don't over mix).
Pour into prepared loaf tin, level the top and bake for 50-60 minutes, or until light golden brown on the top and a skewer inserted into the middle comes out clean.
Leave in tin to cool for 8 minutes then turn out onto wire rack to cool.
Serves: 10
Note:  freezes well