Oh, my god.  This loaf is just gorgeous.  Juicy raspberries in a fluffy loaf with a hint of lemon.  So good with butter and a cup of coffee.  Anyway.  I'm digressing.
I recommend using a good brand of yoghurt; I used an organic European style honey flavoured yoghurt (think Greek yoghurt with a slight hint of honey) but you could also substitute plain yoghurt or buttermilk to give it that slight tangy flavour.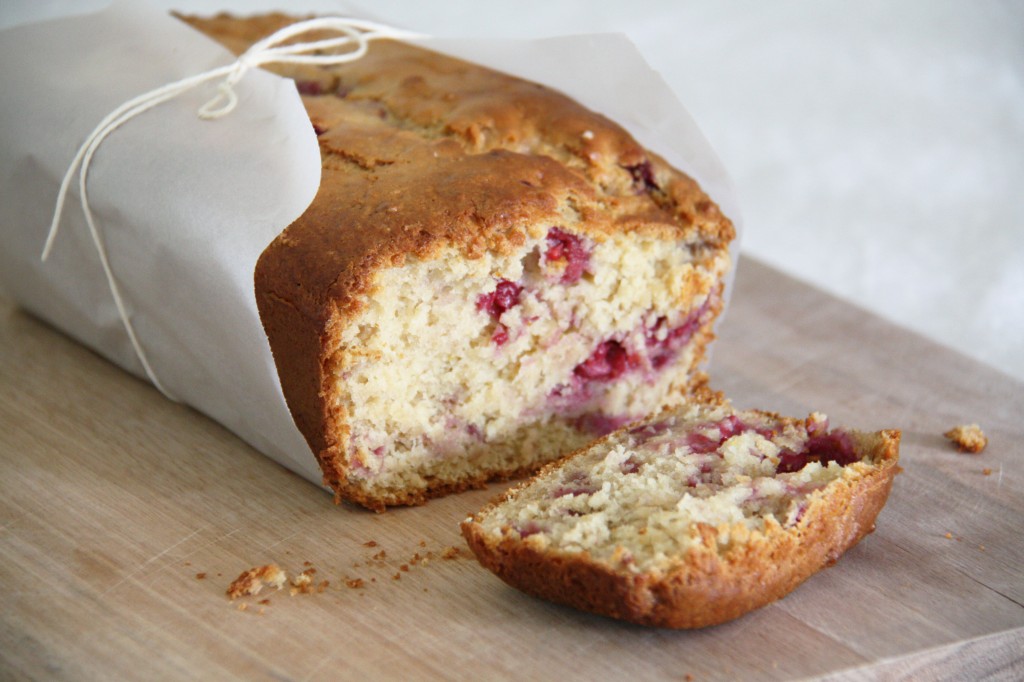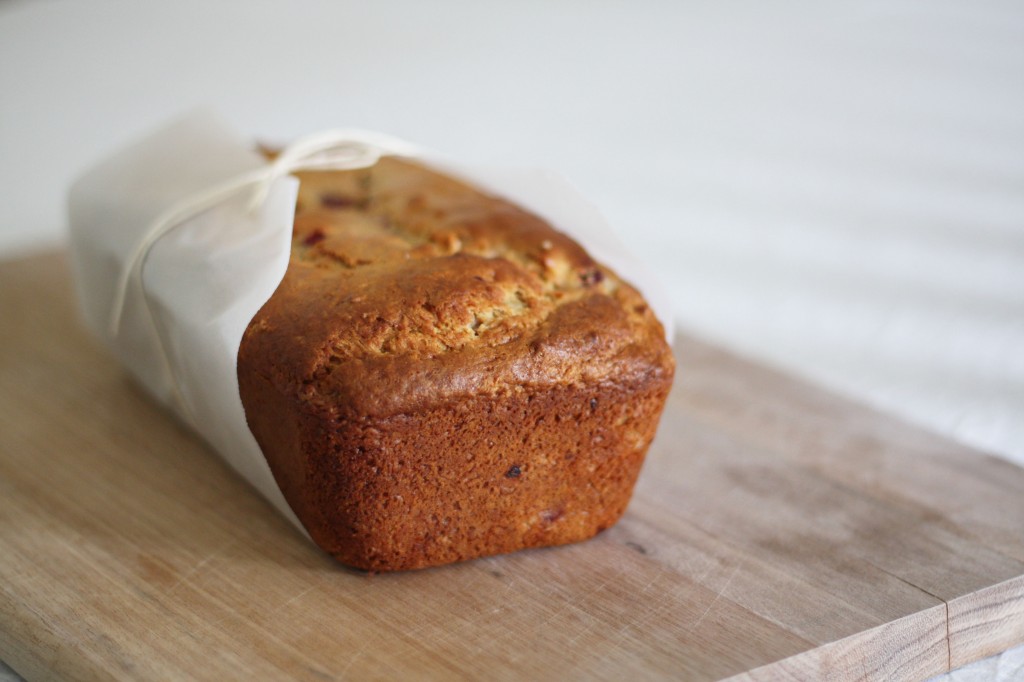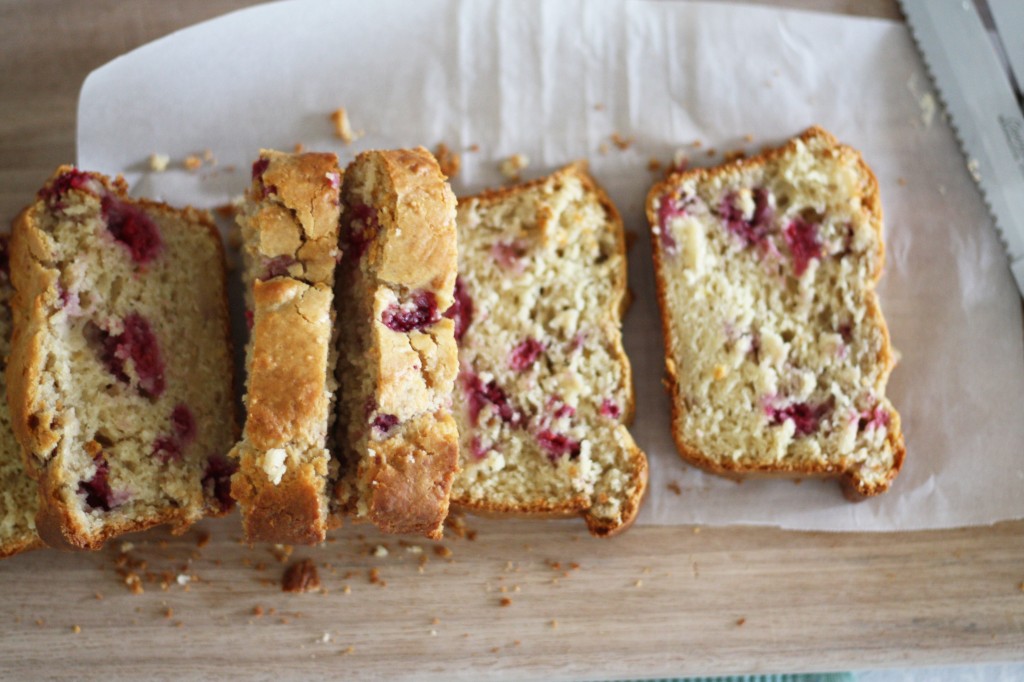 Recipe:
1 3/4 cups plain flour, wholemeal or white (if using wholemeal, add 20mls of milk with the wet ingredients)
1 1/2 tspns baking powder
1/4 tspn bicarbonate soda
Pinch fine sea salt
3/4 cup brown sugar, packed
1 cup Greek yogurt or buttermilk
60g melted & cooled unsalted butter
1 tspn vanilla or lemon essence
2 large eggs
Grated zest from one medium sized lemon
1 heaped cup raspberries (around 100-120g)
Preheat oven to 180C.
Grease a 21x10cm (base measurement) loaf tin with butter.  Place some baking paper in the tin, leaving some to sit over the sides so the loaf is easier to remove when baked.
Sift flour, baking powder and baking soda into a large bowl then add salt and sugar and whisk to combine.  Stir through raspberries to lightly coat with the flour mixture.
Whisk together yogurt, butter, essence, eggs, and lemon zest in a jug.  Add wet ingredients to flour mixture and fold until just combined.
Spoon into prepared tin and bake for 40-45 minutes, or until a skewer inserted in the centre comes out clean and the top is light golden.
Cool loaf in tin for 8 minutes then remove and let cool completely on a wire rack.
Serves 8-10