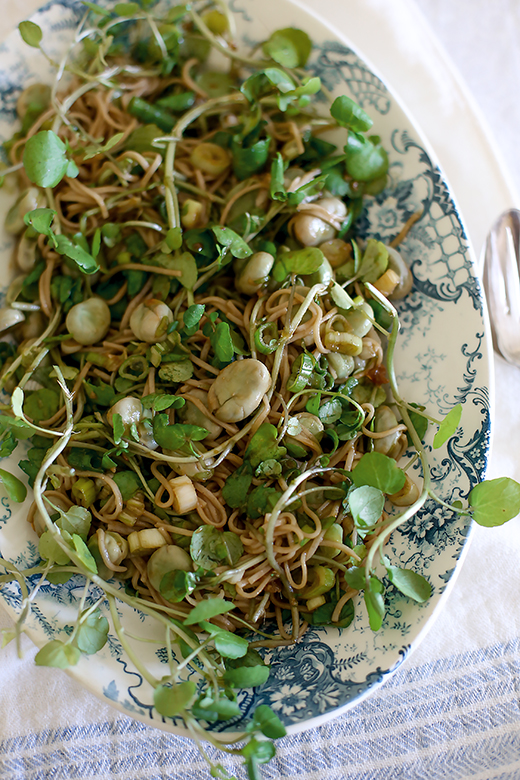 Who'd like some fava beans and a nice chianti?  haha, anyway.
This lovely little green number with noodles, nutty, crunchy broad beans and fresh watercress is easy to whip up for a quick lunch.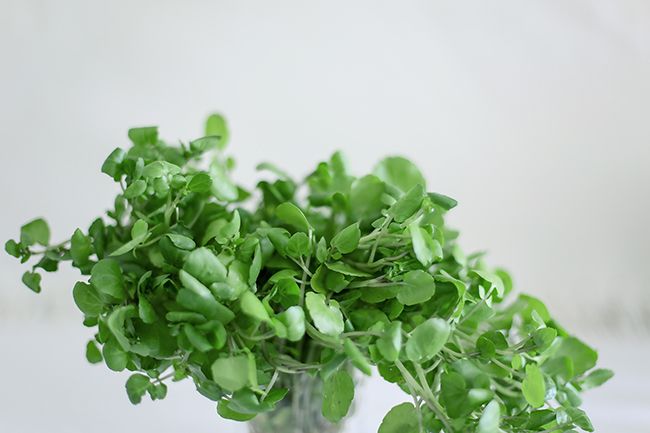 Recipe for spicy cold noodle salad with watercress & fava beans (broad beans):
90g soba noodles
150g broad beans, fresh or frozen or edamame
80g watercress leaves
1 spring onion, white and green parts thinly sliced
Dressing:
15mls macadamia nut or avocado oil
1 clove garlic, crushed
2 tspns fresh grated ginger
Pinch chilli flakes (to taste)
15mls Mirin
15mls tamari sauce
15mls sweet soy sauce
1 x 15ml tblspn miso paste
Find a large salad bowl.
Place soba noodles into a medium saucepan of boiling water – lower heat a bit and simmer for 2 minutes, then add in broad beans, bring to the boil again and simmer for another 1-2 minutes, or until tender.  Pour into a colander and rinse through with cold water then drain well.
Dressing:
While noodles are cooking, pour oil into a small saucepan and add garlic, ginger and chilli flakes. Bring to a gentle sizzle and stir for a bit until it smells fragrant. Add in Mirin and stir through until heated then take off the hotplate and whisk in tamari sauce, sweet soy sauce and miso until smooth; add a small splash of water and whisk again. Set aside.
Place most of the watercress and all the sliced spring onions into bowl then add noodles and warm dressing; stir through until everything is coated with the dressing.
Serve onto 2 serving plates with extra watercress over the top.
Serves: 2