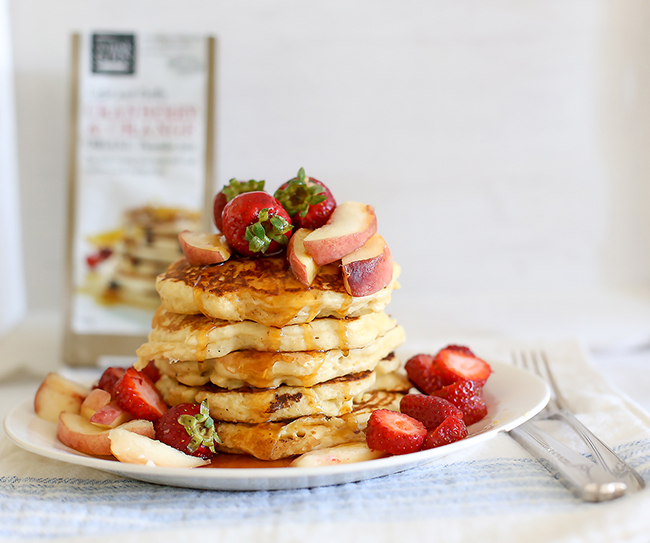 When I hashtagged Whisk & Pin in on the above photo on Instagram, they asked if I'd like to do a review and I said of course!
I've been a regular customer of Blue Mountains gourmet food company Whisk & Pin for quite a few years now – they boast both a store and an online company and are a very reliable and friendly crew.  They sell products such as baking mixes, a variety of dried fruits, cookies, gluten-free goods, tea, jam, gift hampers and chocolate, including rocky road.  Among other items, I can vouch for the rocky road a thousand times (t's so good it's evil) and I've also purchased a gluten free hamper as a gift for a family member, and they loved it.
So I a whipped up a serious stack recently, which you can see above, using their cranberry & orange organic pancake mix and they were beautifully fluffy with a distinct orange flavour and pieces of cranberries throughout.  I used buttermilk to make mine and piled them with heaps of summer fruit and maple syrup, it made for a super decadent breakfast.
I was asked to do this review by Whisk & Pin via one of my images spotted on Instagram. All opinions are mine.