This tastes just like sushi!  I have no hope of being able to make actual sushi, although I love it, so thought this would be an easier option.
I loved this cute, healthy lunch!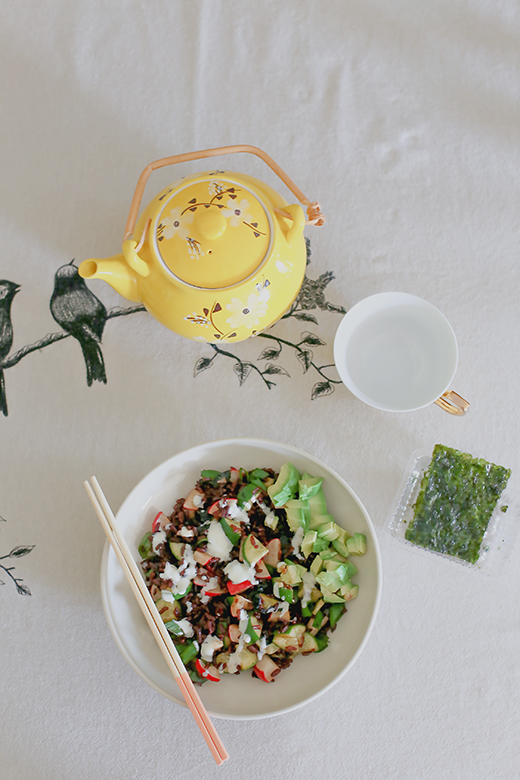 Recipe for vegetarian sushi bowl:
2/3 cup raw rice (black, brown or basmati)
1 x 20ml tblspn sweet soy sauce (kecap manis)
180g radish, diced
2 (230g) continental cucumbers, diced
2 spring onions (green part only), sliced
1 medium avocado, diced
4.5g pack roasted seaweed snack, crumbled
2 x 20ml tblspns aioli (egg or animal product free)
1/2 tspn wasabi paste (or to taste)
Cook rice by absorption method according to the directions on the pack then set aside with the lid off to cool.
Place cooled rice into a bowl and stir through the sweet soy sauce.  Add in the radish, cucumbers, spring onions, avocado and 3/4 of the crumbled seaweed snacks – toss through gently until completely combined.
Mix the aioli and wasabi until combined.
Divide rice mixture between two bowls and drizzle over wasabi aioli then crumble over the remainder of the seaweed.
Serves: 2