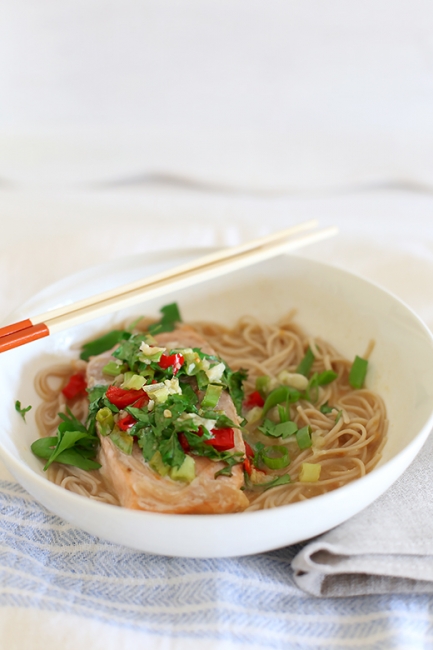 I eat a lot of salmon as is evidenced by the recipes on this blog (it's so convenient and healthy), so I'm always looking at different ways to cook it.
I really love this Asian inspired recipe with spicy/salty flavours.  The salmon is best cooked until just rare in the middle and once it's placed into the noodle broth you can break it up with your chopsticks or spoon so it's like a flavoursome soup.
I used a large red chilli for this so it wasn't too spicy however if you prefer it a bit hotter, use one of those small fiery chillies instead, or supplement with chilli flakes.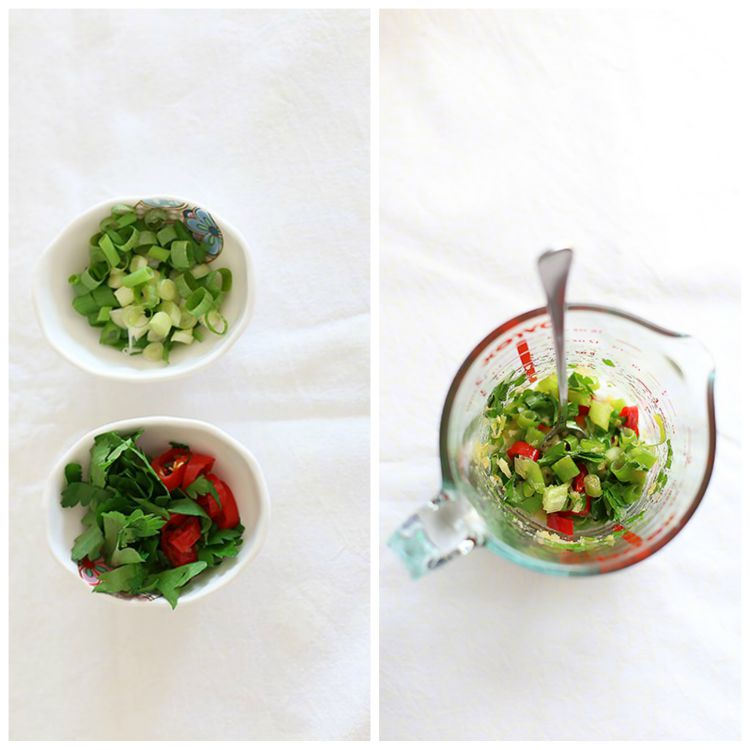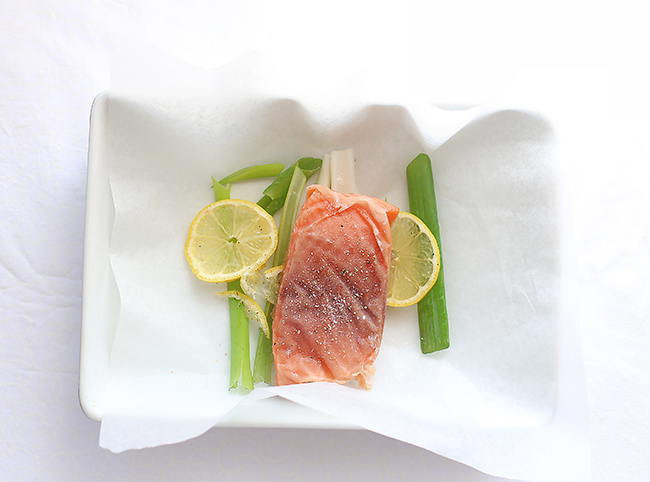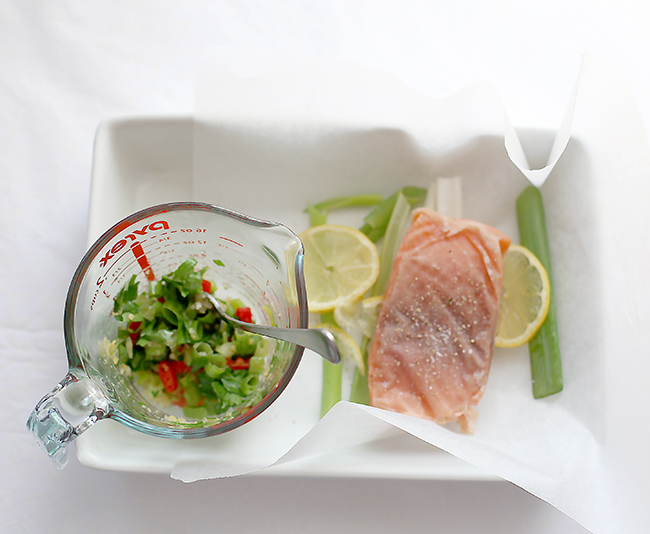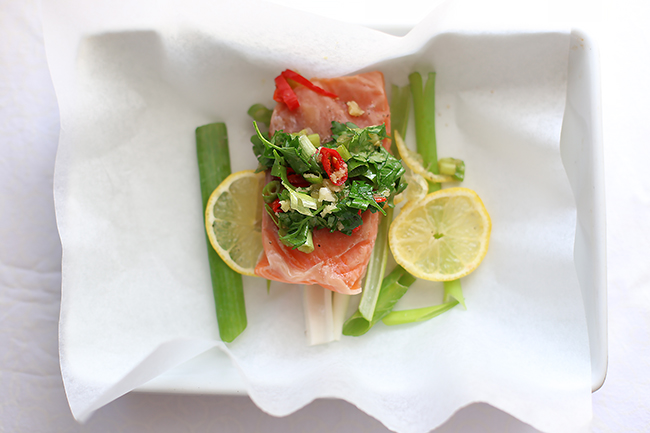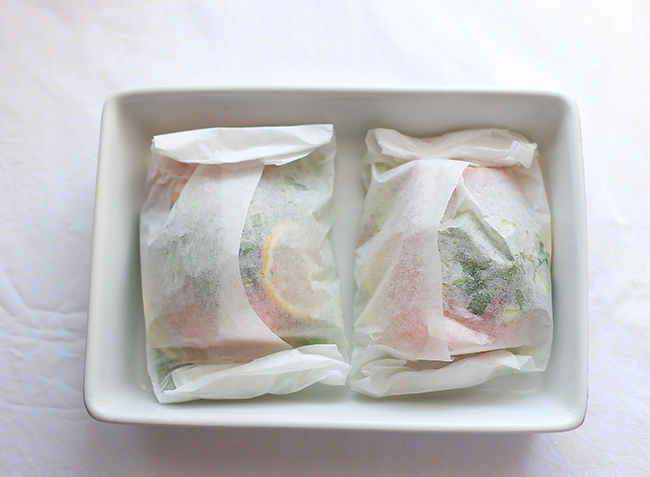 Recipe for salmon en Papillote with chilli, ginger & miso soba noodles:
2 x 130g salmon fillets (fresh or frozen)
1/2 lemon, sliced
Freshly ground sea salt & black pepper
30mls extra virgin olive oil
1 large clove garlic, crushed
2 tspns fresh ginger, finely grated
1 large red chilli, sliced
2 spring onions (1 sliced into 3 long pieces; 1 sliced finely)
A small bunch coriander or flat leaf parsley leaves, chopped
1/4 tspn palm sugar, grated
80g soba noodles
2 x 15ml tblspns white miso paste
Pinch chilli flakes
A few sliced green onions, coriander or parsley leaves and extra sliced chilli to scatter over
Preheat the oven to 200°C.  Find a flat baking sheet and cut off 2 square sheets of baking paper, around 25cm x 25cm.
Place a few lemon slices and long pieces of spring onion onto each piece of baking paper then the salmon fillets over the top, season well.  Add oil, garlic, ginger, a few slices of chilli, sliced spring onion, parsley and palm sugar to a small bowl and stir to combine then spoon over salmon fillets.
Fold over the sides of each piece of baking paper and twist into little square parcels.  Bake for around 12-15 minutes for fresh salmon and 22 minutes for frozen.
About 5 minutes before salmon is cooked, add a tablespoon each of miso paste to 2 serving bowls with a small sprinkling of chilli flakes.  Add 2 cups of water to a saucepan and bring to the boil, add noodles, reduce heat then simmer uncovered for 3 minutes, or until noodles are tender.  Add noodles and water evenly to each bowl and use a whisk to distribute the miso paste.
Place salmon on top of the noodles and serve immediately with extra spring onions, herbs and chilli slices.
Serves: 2