I haven't made cocktails in absolutely ages I realised the other day.  So I bought a heap of grapefruit and oranges and whipped up a fresh, zesty, ruby grapefruit orange cocktail packed with citrus flavour.  And you could make this with any other white spirits; Bacardi or gin for example.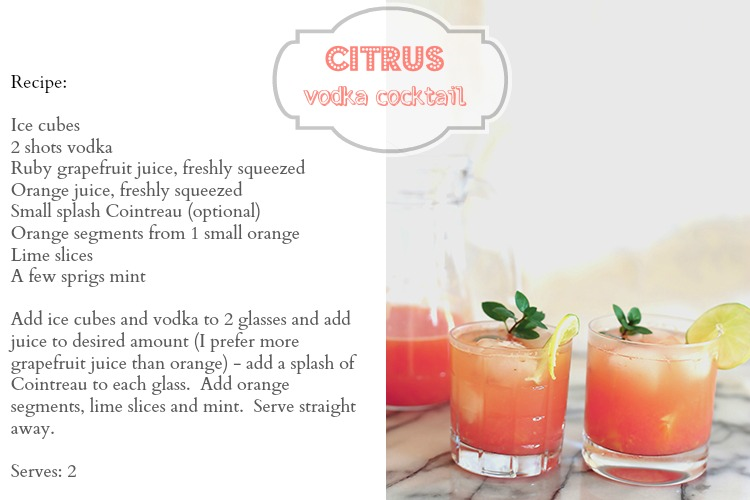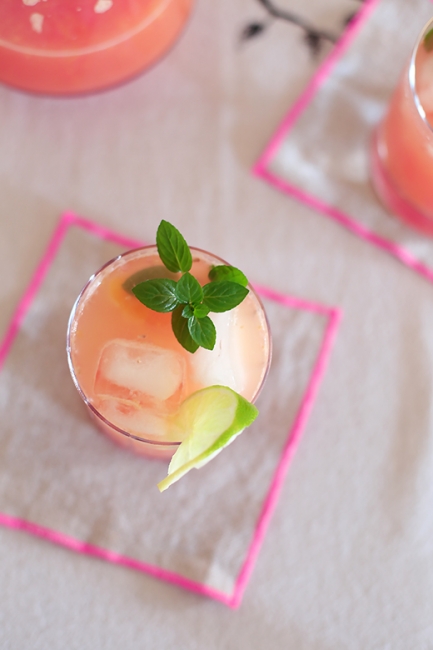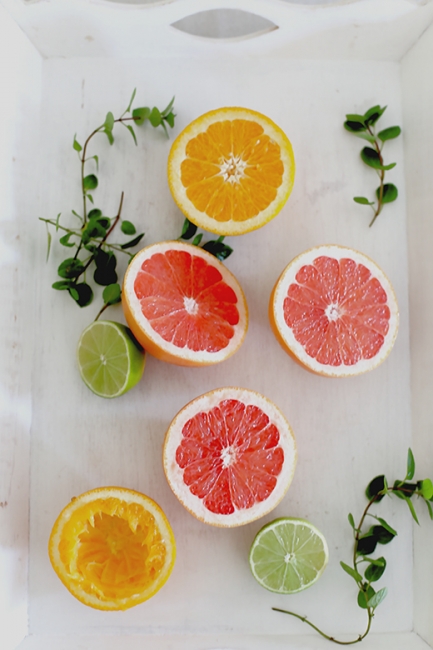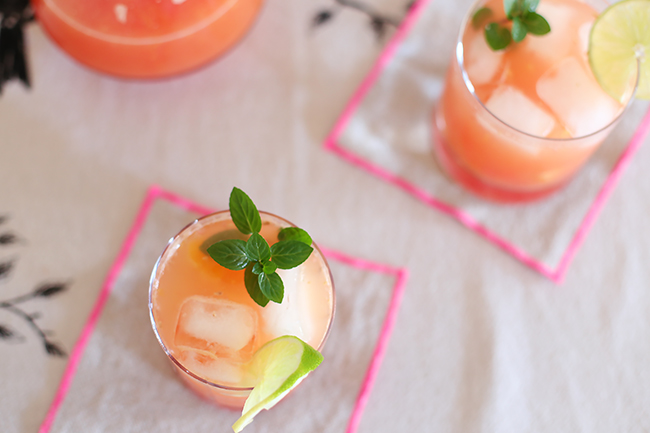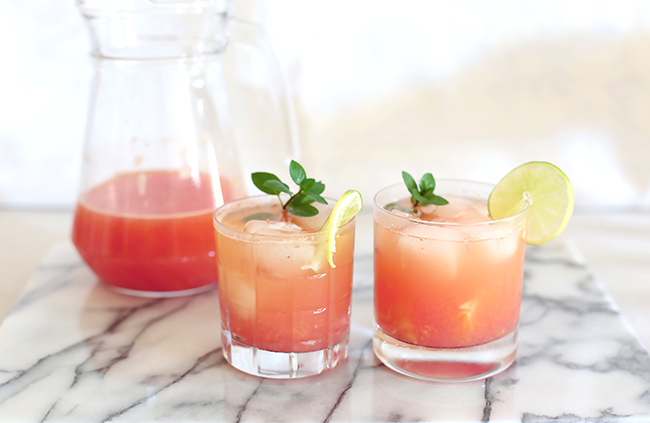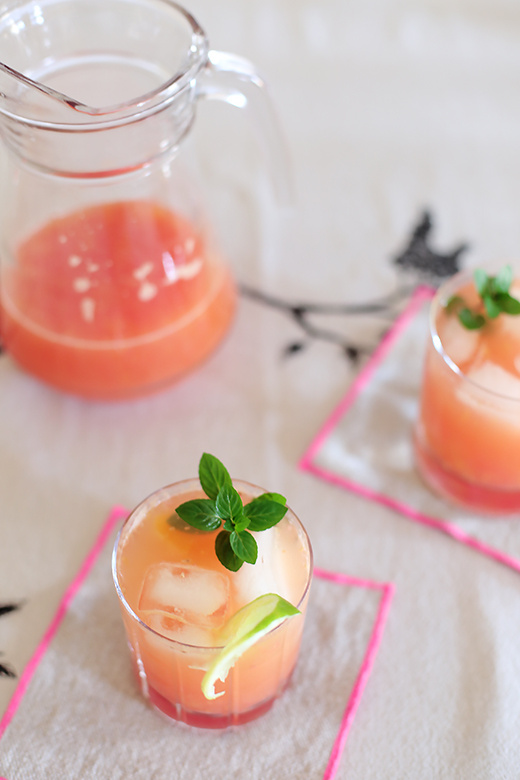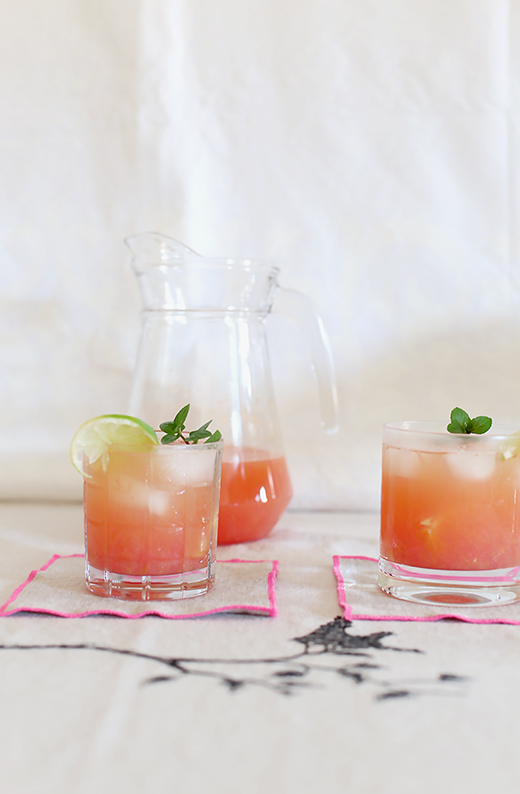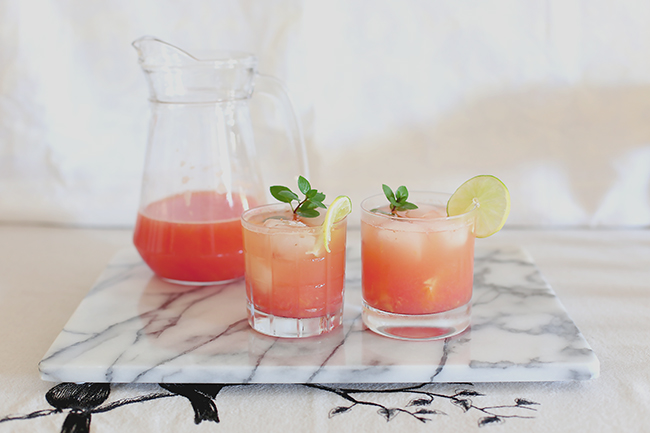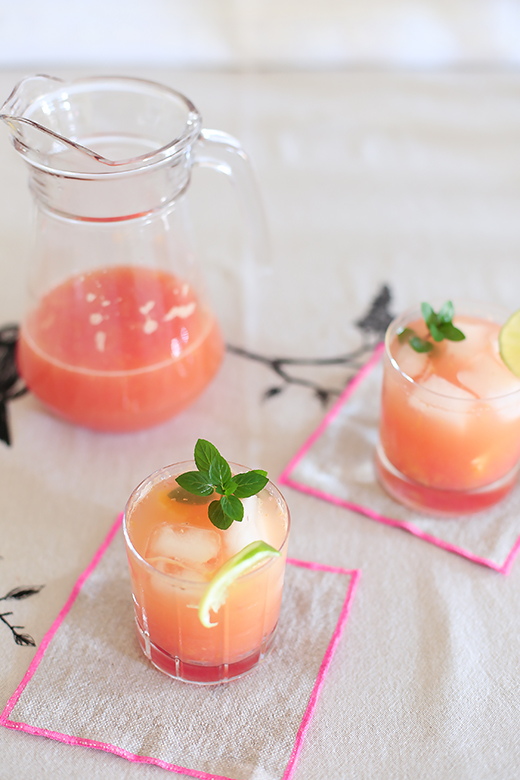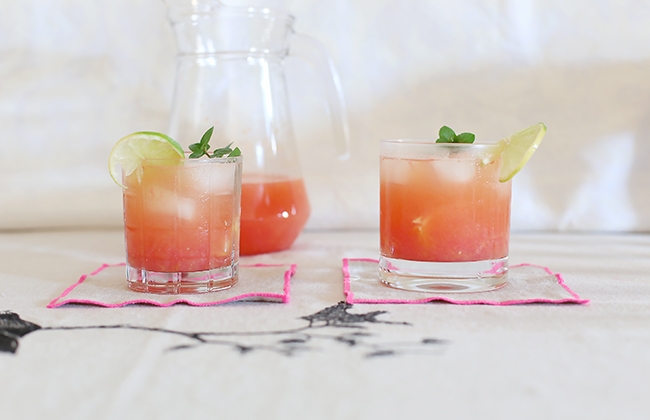 Recipe for citrus vodka cocktail:
Ice cubes
2 shots vodka
Ruby grapefruit juice, freshly squeezed
Orange juice, freshly squeezed
Small splash Cointreau (optional)
Orange segments from 1 small orange
Lime slices
A few sprigs mint
Add ice cubes and vodka to 2 glasses and add juice to desired amount (I prefer more grapefruit juice than orange) – add a splash of Cointreau to each glass.  Add orange segments, lime slices and mint.  Serve straight away.
Serves: 2