These are a great little drop.  I originally made them as per the recipe, as in a bit stronger at 45mls voddie for each drink and with a lot less pineapple juice, but I was like, ok I'm drunk! after only a couple of sips so responsibly lessened the amount to a shot each and more juice.  They are lovely though, the pineapple and berry flavours coming through in a sweet way.
Happy Friday!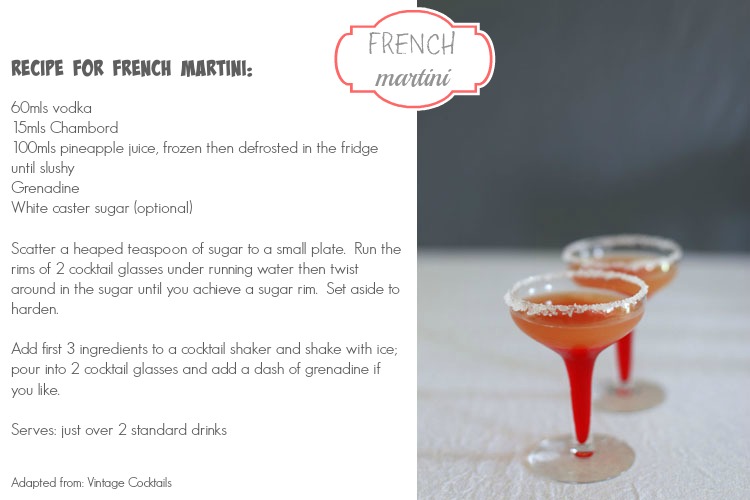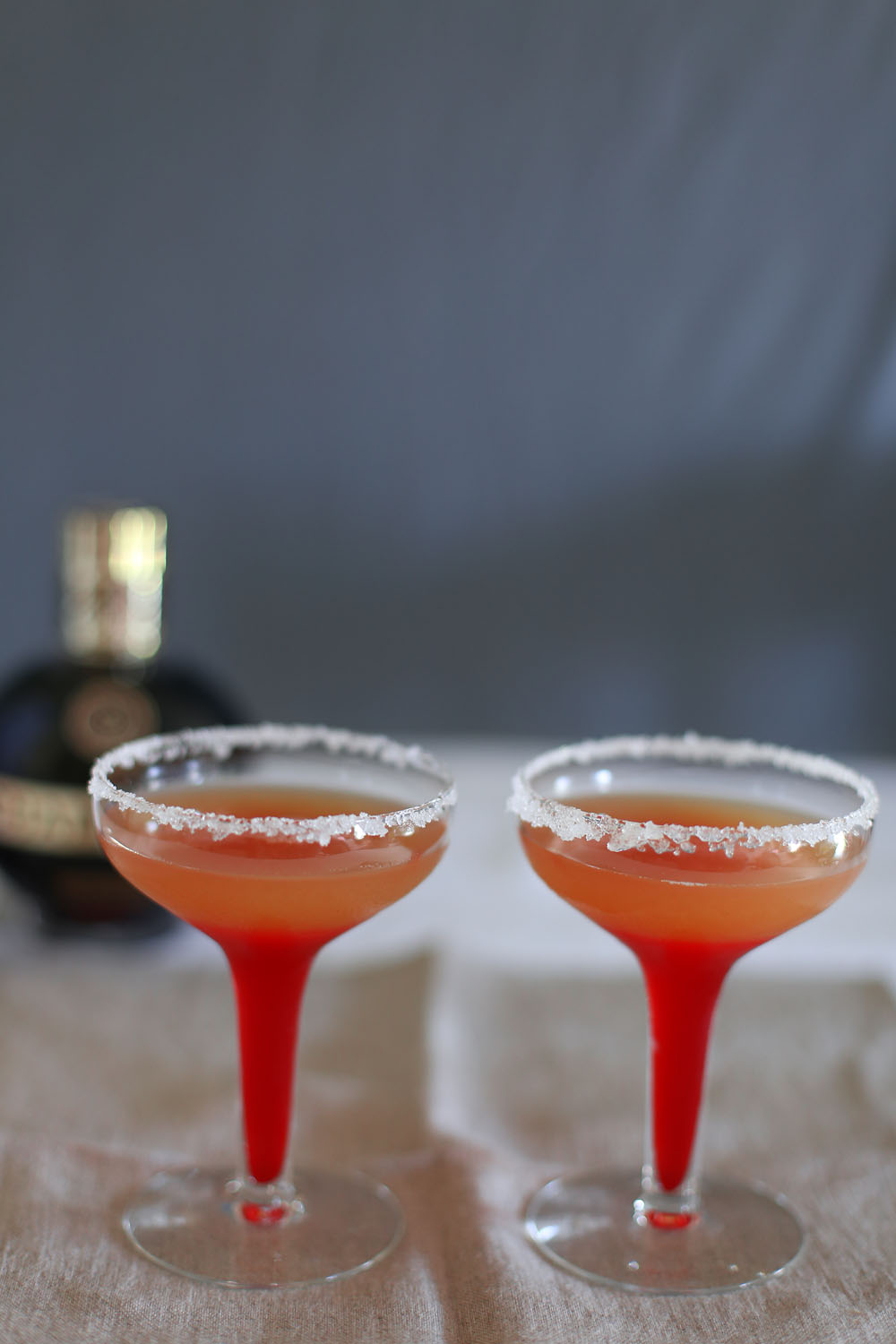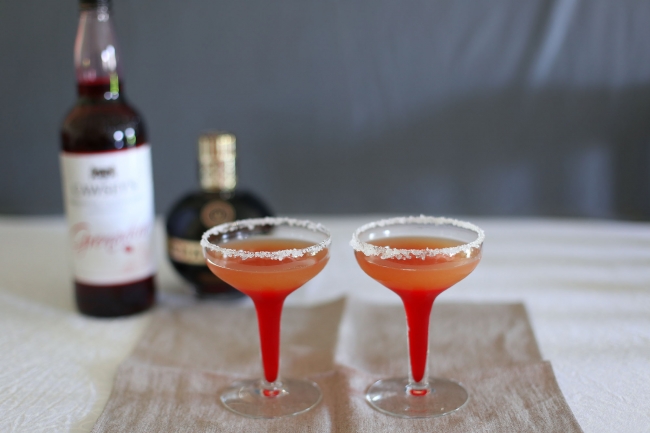 Recipe for French martini:
60mls vodka
15mls Chambord
100mls pineapple juice, frozen then defrosted in the fridge until slushy
Grenadine
White caster sugar (optional)
Scatter a heaped teaspoon of sugar to a small plate.  Run the rims of 2 cocktail glasses under running water then twist around in the sugar until you achieve a sugar rim.  Set aside to harden.
Add first 3 ingredients to a cocktail shaker and shake with ice; pour into 2 cocktail glasses and add a dash of grenadine if you like.
Serves: just over 2 standard drinks
Adapted from: Vintage Cocktails