The flavours of summer right here in this gorgeously cheesy, tomato & basil tart.  I whipped up a quick, fragrant and rustic pesto to have with this and it was perfect for a light lunch.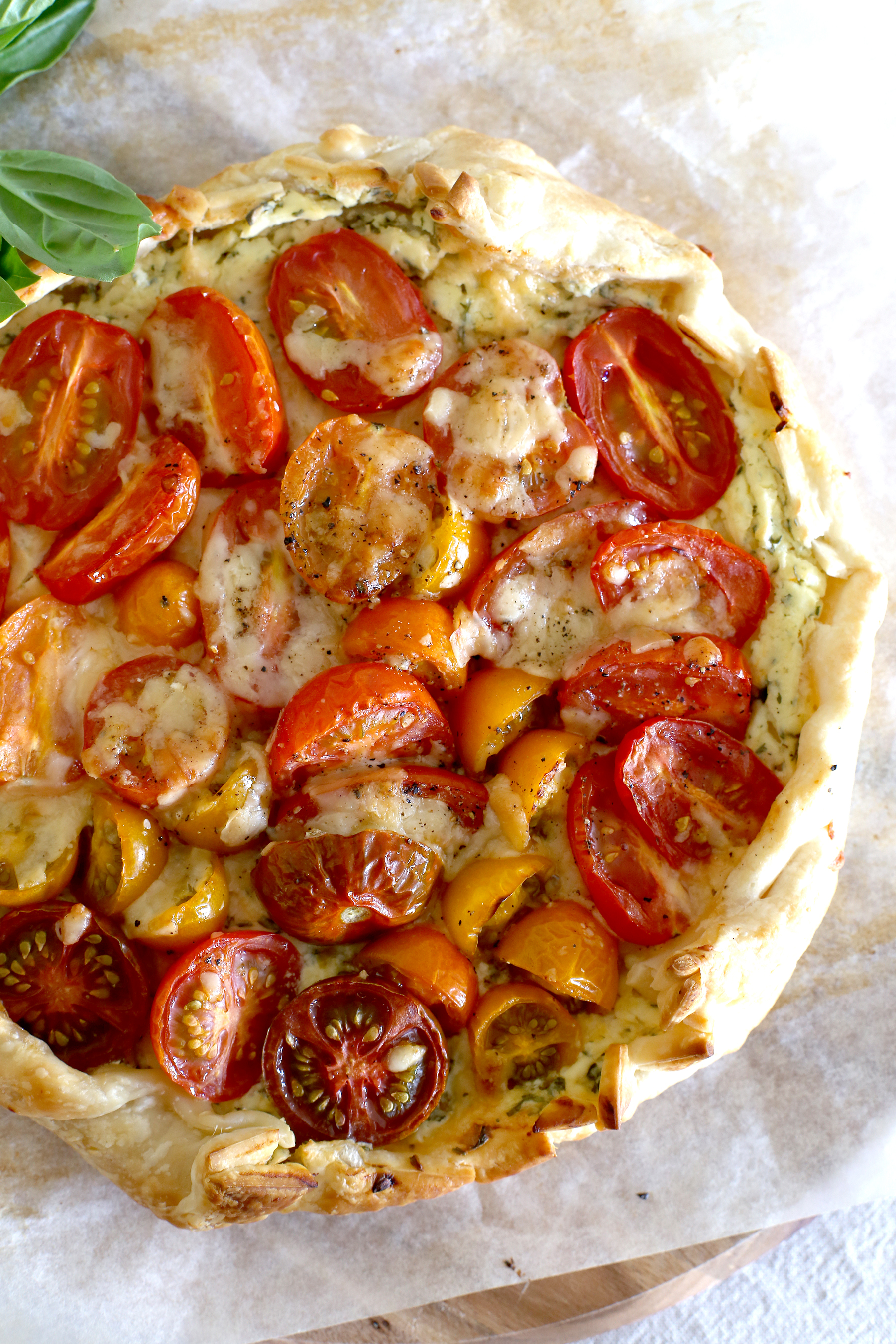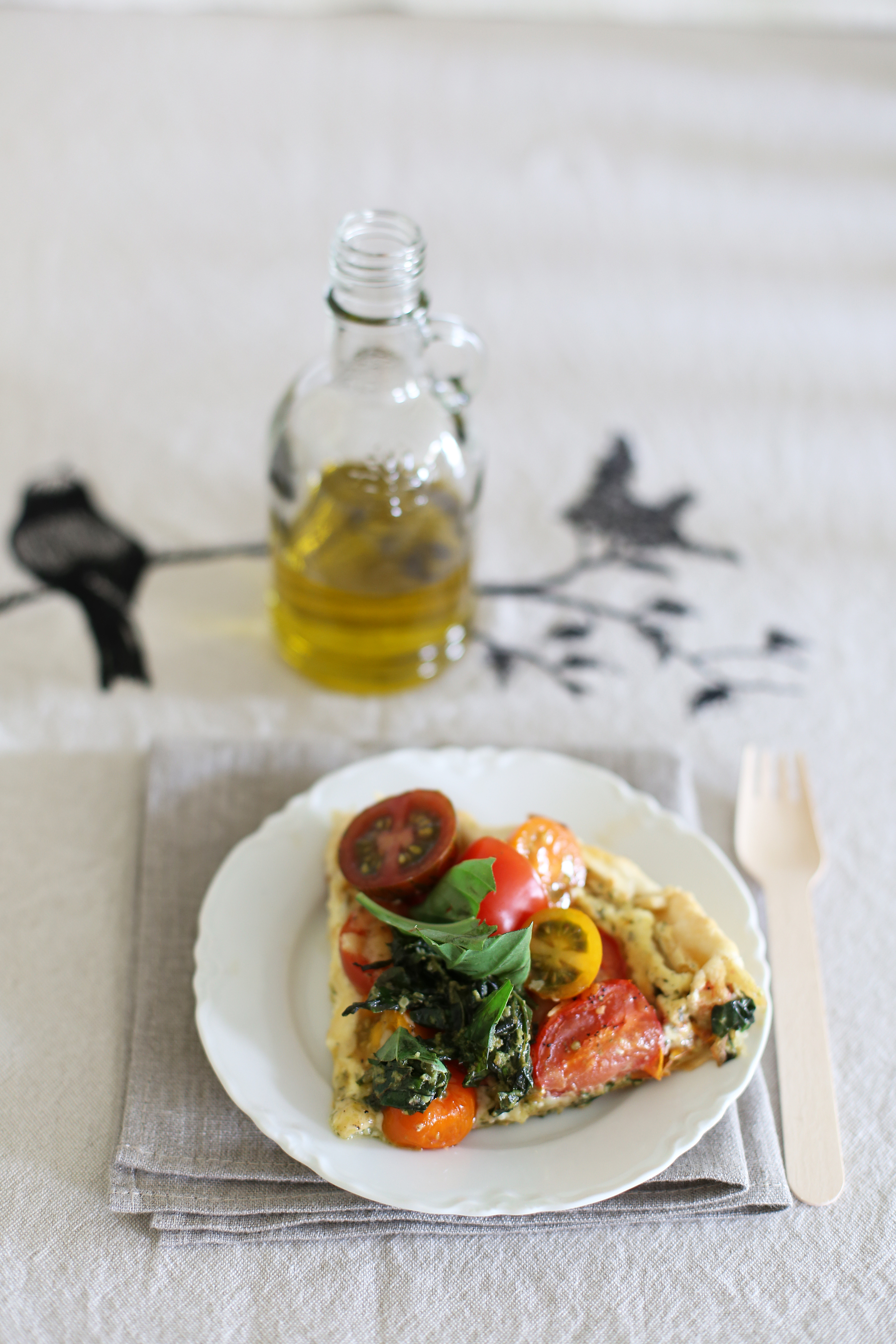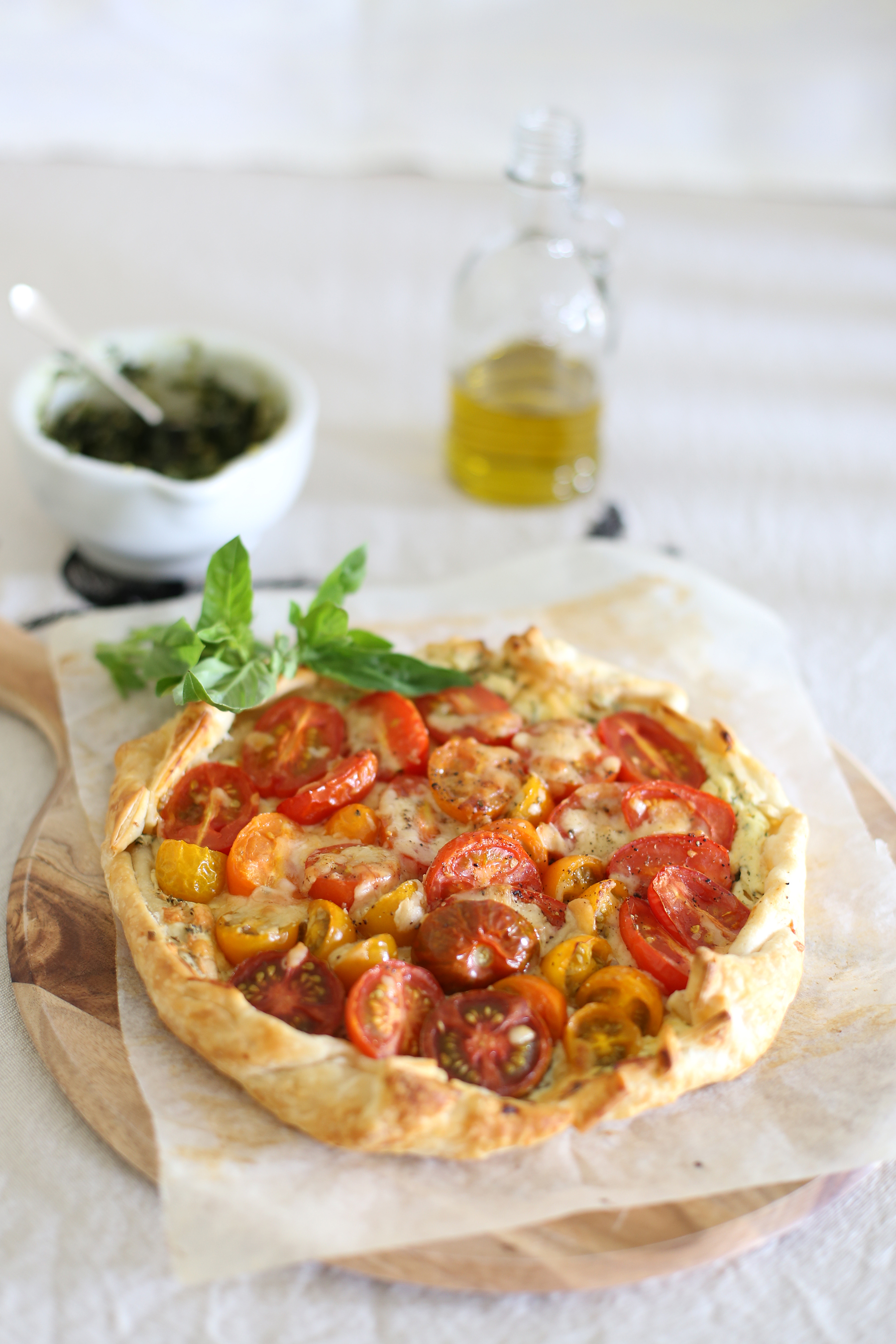 Recipe for cherry tomato basil galette:
20g pine nuts, toasted
Handful fresh basil, chopped
10mls lemon juice
Extra virgin olive oil
Freshly ground sea salt and black pepper
1 sheet store-bought, reduced fat puff pastry
120g herb & garlic cream cheese, at room temperature
250g coloured cherry tomatoes, halved
30g Parmesan cheese, shaved
Olive or grapeseed oil
Preheat oven to 210C.  Place baking paper onto a large baking try – I used a pizza tray with holes in the base.
Place puff pastry onto prepared baking tray.  Use butter knife to spread out cream cheese over base evenly, making sure to leave a 2cm border.  Place over around 250g of the cherry tomatoes, sliced side up, season, sprinkle over parmesan cheese between the gaps and fold up border to make a crust; brush a thin layer of oil over the crust and the tomatoes.
Bake for 20-25 minutes, until pastry is puffed and golden.  Sit for 5 minutes or so then serve with pesto drizzled over the top with some fresh basil.
Meanwhile, grind pine nuts with a large mortar and pestle then add basil and lemon juice and grind until combined and mostly broken down; add as much extra virgin olive oil as you need for the desired consistency and grind again; add seasoning to taste and stir through.  Use straight away.  Alternately you can use a food processor although I find a mortar and pestle much easier for smaller amounts.
Serves: 4 entrée sized and 2 main
Adapted from: The View From Great Island