Blimey it's hot here at the moment!  So over Christmas I made some lovely iced coffee with spices and cream.  I've always wanted to try coffee with cream from watching American movies and TV where they often ask for cream in their cups of coffee (it always sounds so lovely!).  Anyway, it tastes wonderful but not necessarily good for the waistline at this time of year I suppose, so milk on it's own would be just as refreshing and flavourful.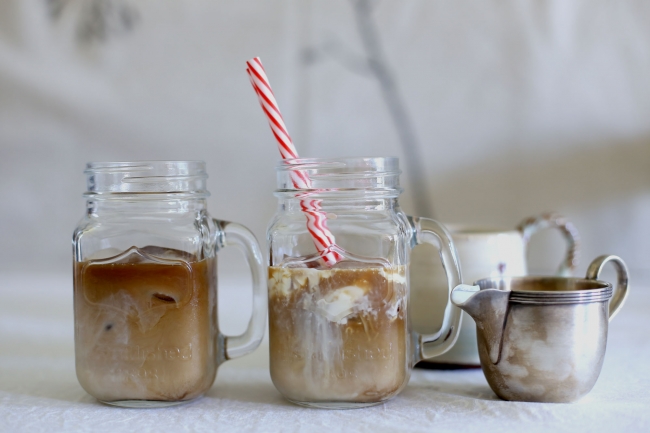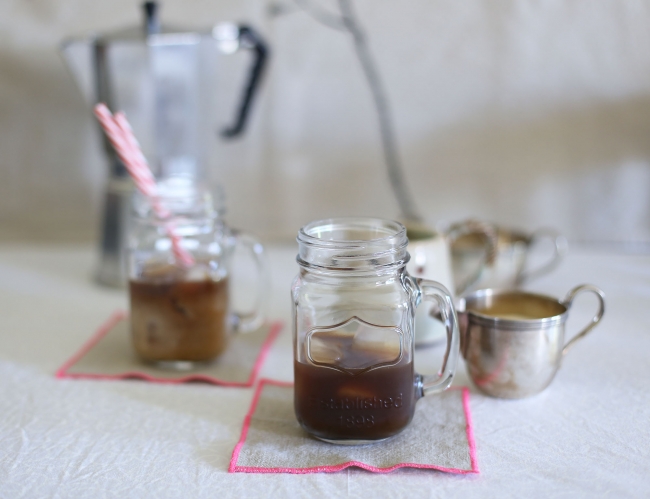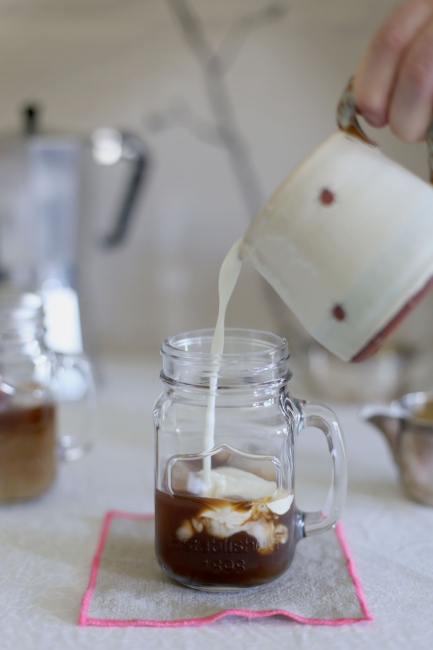 Recipe for spiced creamy iced coffee:
Good, ground coffee beans
1 tspn ground cinnamon
1 tspn mixed spice
1/4 tspn ground nutmeg
1 x 15ml tblspn caster sugar, or to taste
1 tspn vanilla extract
Ice cubes
Pouring cream
Milk
Add water to the vessel of an Italian coffeepot (mine is around 690mls or 3 mugs); add 4 heaped tspns of good ground coffee to the vessel along with the spices.  Make your coffee on the hotplate as you normally do.  Meanwhile add a 15ml tablespoon of sugar along with the vanilla to a heatproof jug (or to taste, if you prefer it sweet).  Pour in the hot coffee, allow to sit at room temperature for 30 minutes or so then chill covered in the fridge for an hour or two until very cold.
Once coffee has chilled, add ice cubes to 2 large mugs then add the coffee, milk and cream.
Serves: 2 large