I love this lemony, fresh and sparkly cocktail; perfect for an aperitif (before dinner drink) around Christmas time.
(Limoncello is a really lovely, intensely lemon flavoured liqueur which is great in cocktails (obv.), champagne or even baking and trifles)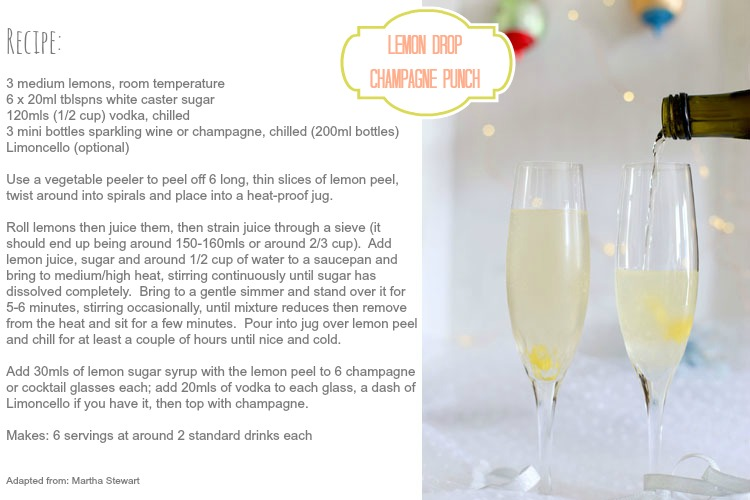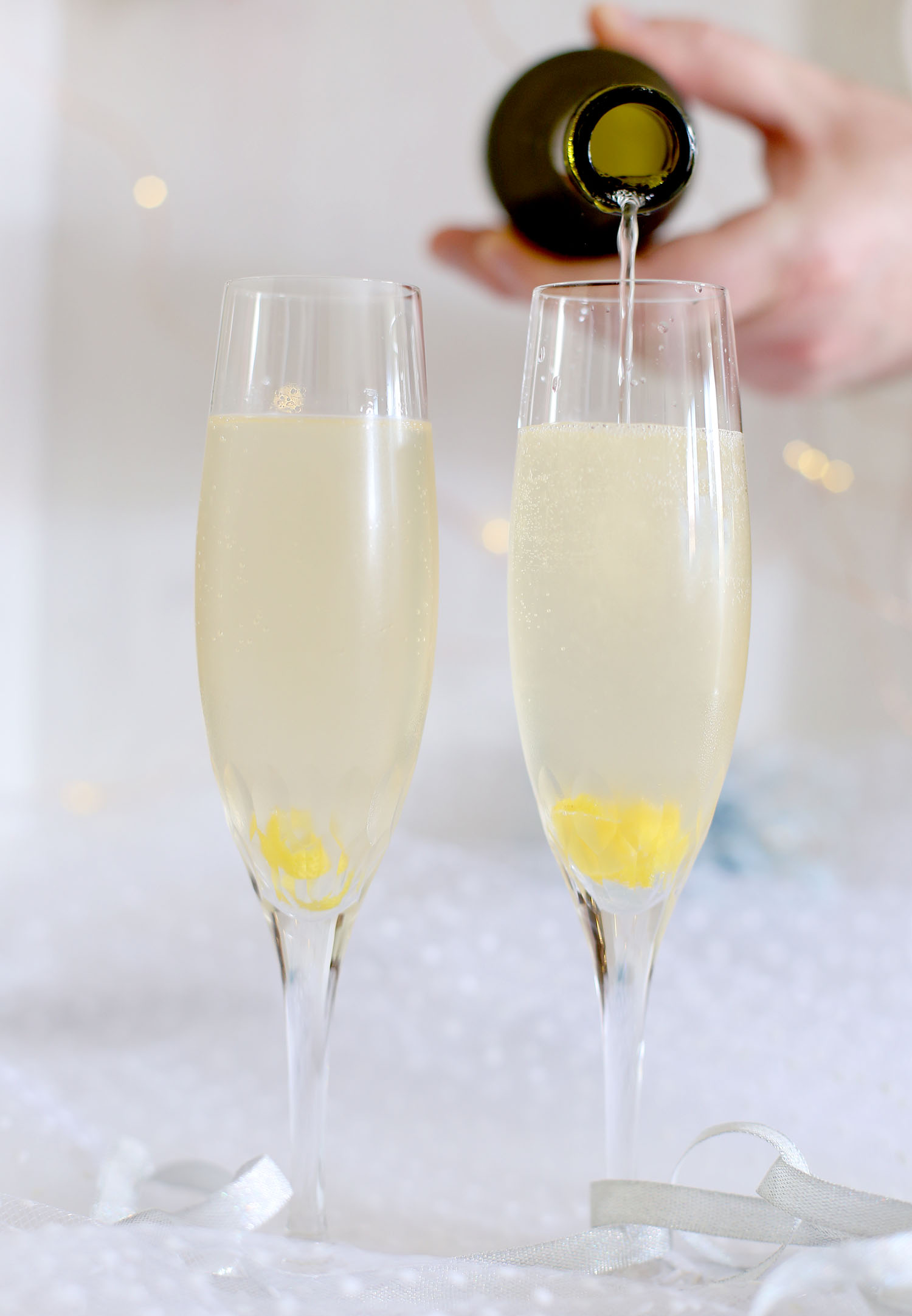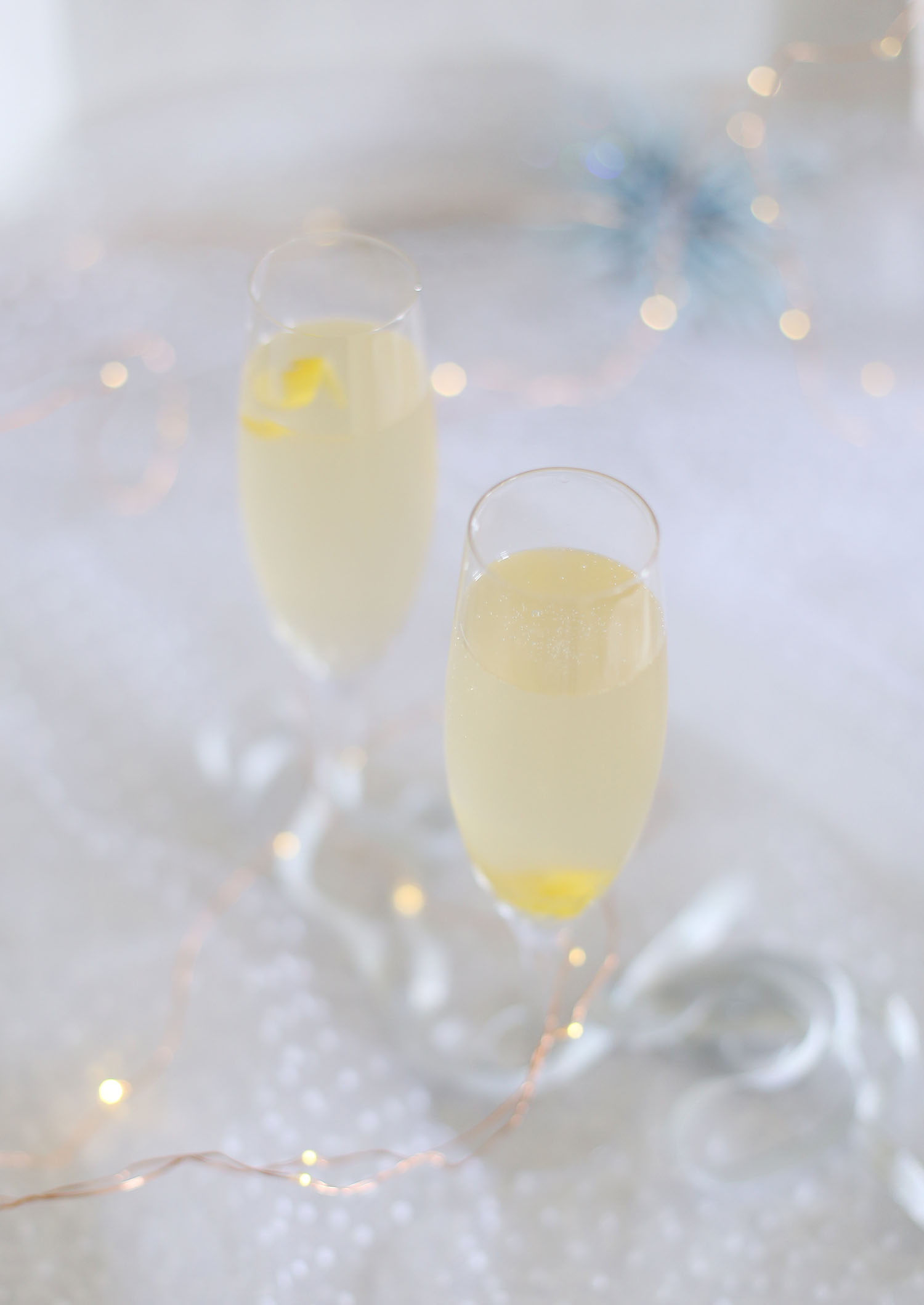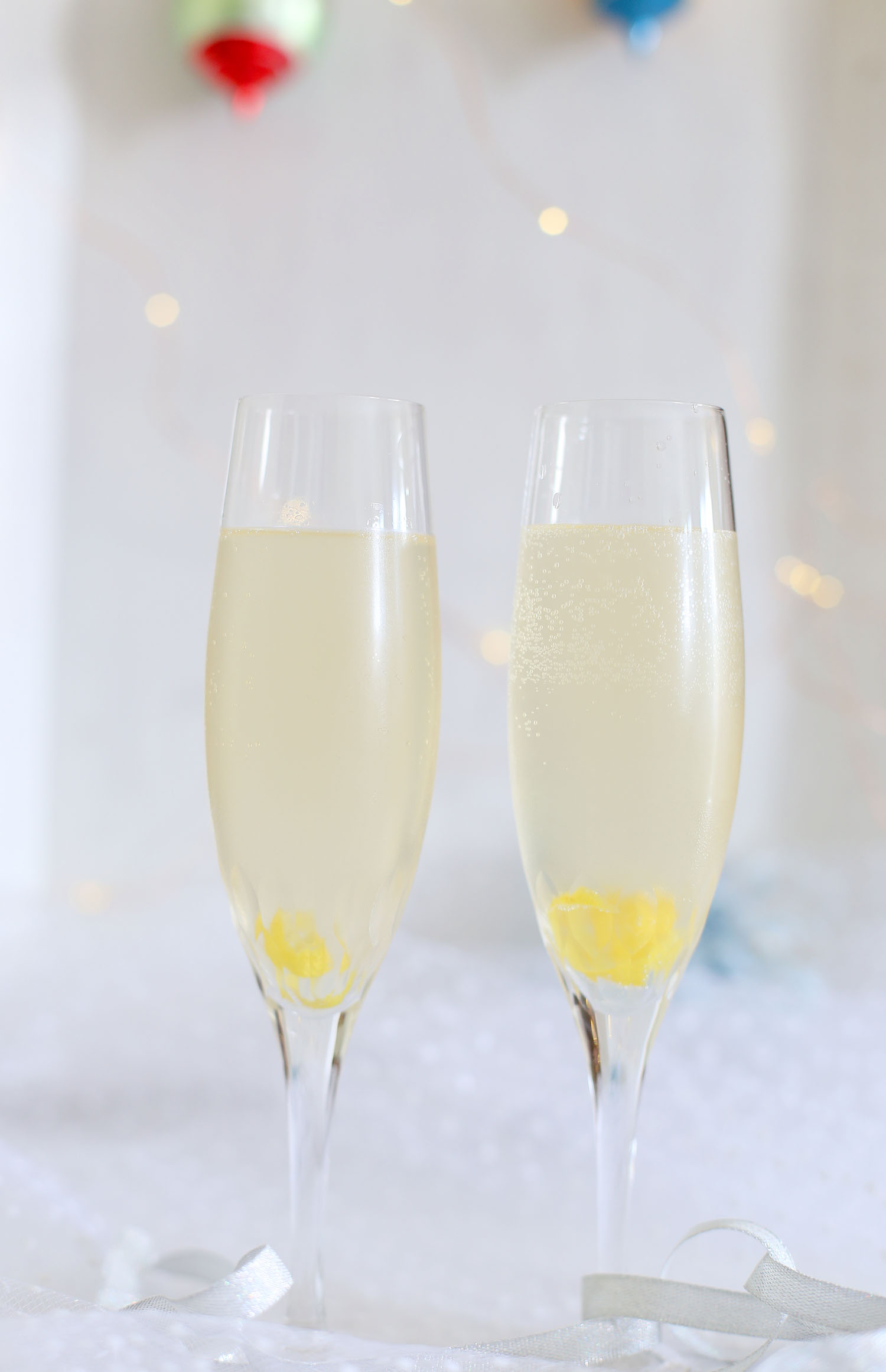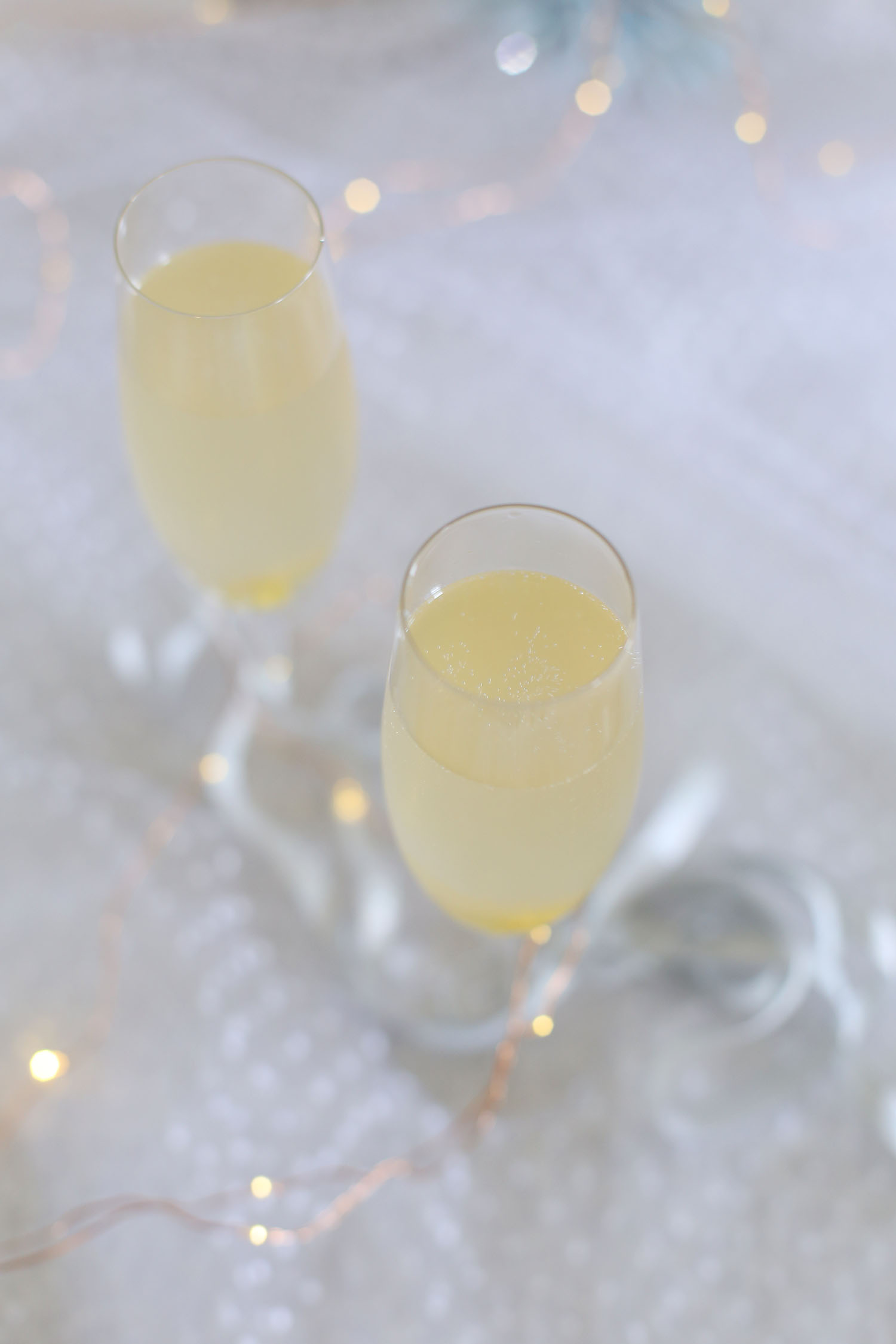 Recipe for lemon drop champagne punch:
3 medium lemons, room temperature
6 x 20ml tblspns white caster sugar
120mls (1/2 cup) vodka, chilled
3 mini bottles sparkling wine or champagne, chilled (200ml bottles)
Limoncello (optional)
Use a vegetable peeler to peel off 6 long, thin slices of lemon peel, twist around into spirals and place into a heat-proof jug.
Roll lemons then juice them, then strain juice through a sieve (it should end up being around 150-160mls or around 2/3 cup).  Add lemon juice, sugar and around 1/2 cup of water to a saucepan and bring to medium/high heat, stirring continuously until sugar has dissolved completely.  Bring to a gentle simmer and stand over it for 5-6 minutes, stirring occasionally, until mixture reduces then remove from the heat and sit for a few minutes.  Pour into jug over lemon peel and chill for at least a couple of hours until nice and cold.
Add 30mls of lemon sugar syrup with the lemon peel to 6 champagne or cocktail glasses each; add 20mls of vodka to each glass, a dash of Limoncello if you have it, then top with champagne.
Makes: 6 servings at around 2 standard drinks each
Adapted from: Martha Stewart