I've been neglecting my friand tin lately.  It's really just the egg yolks left over that throws me a bit but it's always a good excuse to make luscious, home made custard or crème brulee.
Anyway, raspberry season is the best because I enjoy baking with berries more than anything and these look quite festive.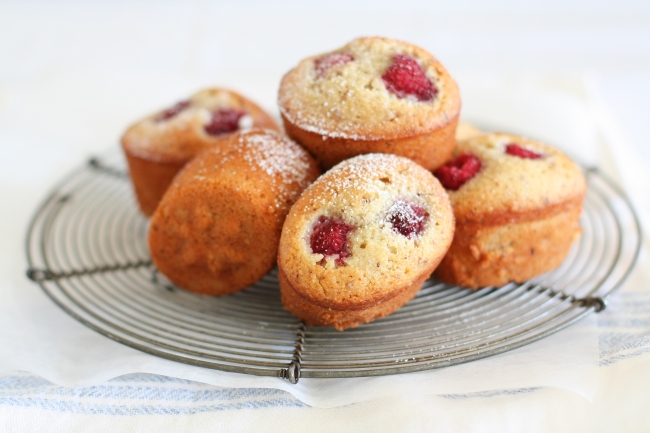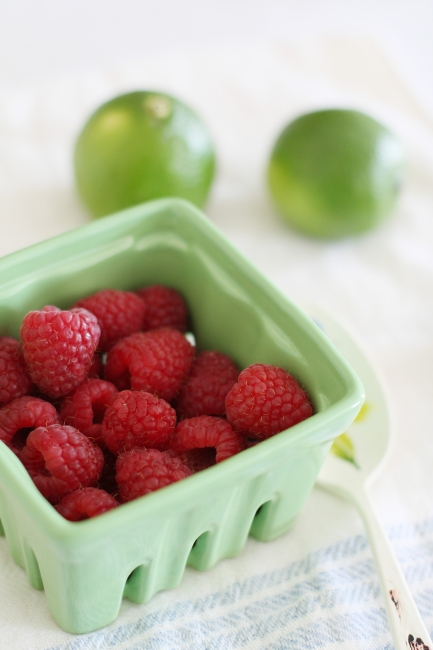 Recipe:
4 large egg whites
1/3 cup plain flour
1 cup icing sugar
2/3 cup whole almond meal, lightly packed in
100g unsalted butter, melted and cooled
1 tspn vanilla extract
Lime zest from 3 limes
12 raspberries
Icing sugar and lime zest, for dusting
Preheat oven to 180C.
Grease six cups of a 12 cup non-stick friand tin.
Add vanilla extract and zest to cooled, melted butter.
In a medium sized glass bowl, use a hand whisk to whisk egg whites until foamy, for around a minute.  Sift flour, icing sugar and almond meal into the bowl with the egg whites and stir gently until just combined, then add cooled butter mixture and stir until just combined.
Pour batter into friand tins then gently press 3 raspberries into each friand.  Bake friands for 20-23 minutes or until the tops and edges are light golden brown and they spring back when lightly pressed.
Allow friands to sit for 5-8 minutes then use a butter knife to run gently around the sides and place onto a cooling rack.  Dust with icing sugar and extra lime zest before serving.
Once friands are completely cooled, store in an airtight container at room temperature or in the fridge.
They freeze quite well – I wait for them to cool completely, then wrap individually in plastic wrap and store in the freezer.  Defrost friands in the fridge then reheat on lowish heat in the microwave or wrap in foil and reheat in the oven.
Makes: 6
Adapted from: raspberry friands & fig walnut friands