Iced tea is so lovely; for those super hot days when even I, a hard-core tea drinker can't handle hot tea, it's a refreshing drink to keep chilled in the fridge.  I prefer mine only slightly sweetened but to enhance the strawberry flavour you do need at least a teaspoon per serving.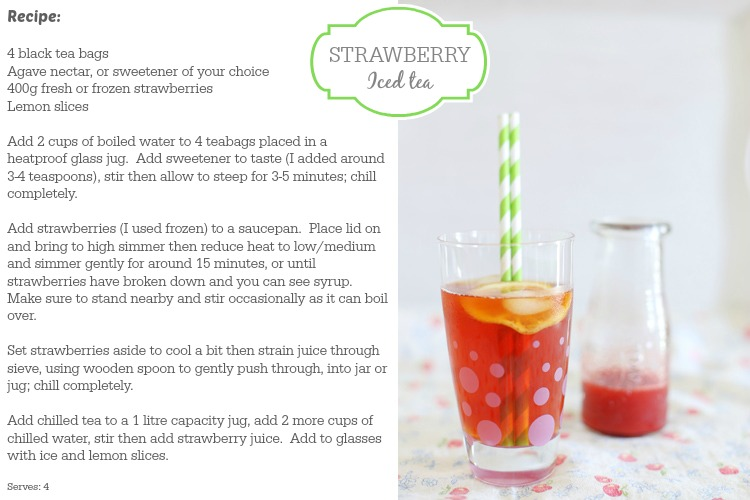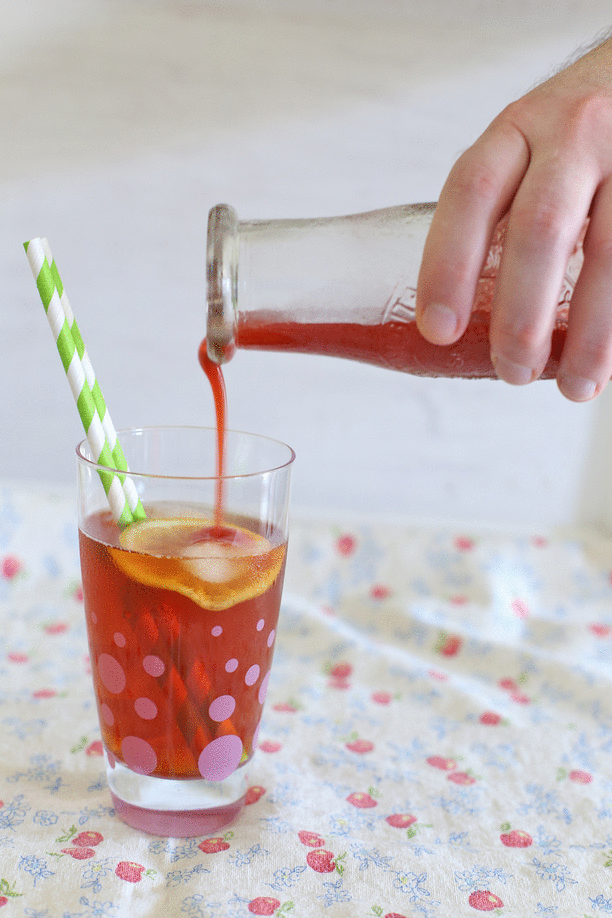 Recipe for strawberry iced tea:
4 black tea bags
Agave nectar, or sweetener of your choice
400g strawberries
Lemon slices
Add 2 cups of boiled water to 4 teabags placed in a heatproof glass jug.  Add sweetener to taste (I added around 3-4 teaspoons), stir then allow to steep for 3-5 minutes; chill completely.
Add strawberries to a saucepan.  Place lid on and bring to high simmer then reduce heat to low/medium and simmer gently for around 15 minutes, or until strawberries have broken down and you can see syrup.  Make sure to stand nearby and stir occasionally as it can boil over.
Set strawberries aside to cool a bit then strain juice through sieve, using wooden spoon to gently push through, into jar or jug; chill completely.
Add chilled tea to a 1 litre capacity jug, add 2 more cups of chilled water, stir then add strawberry juice.  Add to glasses with ice and lemon slices.
Serves: 4