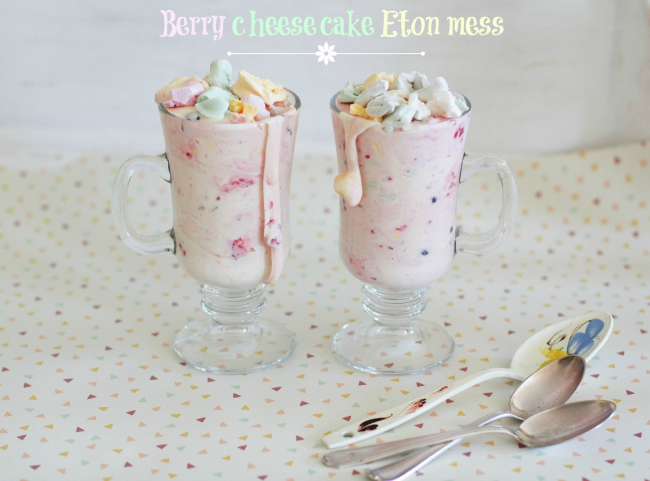 Eton mess is a lovely dessert, easy to whip up and perfect for spring and summer weather although it can be made at any time of the year with seasonal fruit.  Traditionally made with cream, I added some Greek yoghurt to this for some zesty sharpness in amongst the sweet flavours which reminded me of cheesecake – never a bad thing.  I also used pure double cream, the cream which is super thick so you don't need to whip it up, just pile everything in a bowl and dive into the cool richness.
Oh and you don't need the coloured meringues or you could even make your own, however I spotted these cute little pastel, flavoured meringues in the supermarket a while back and loved how they looked but plain white meringue would be just as nice.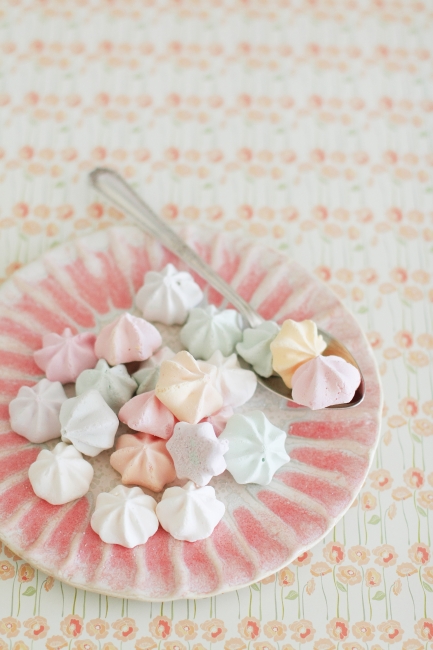 Recipe for berries & cream cheesecake flavoured Eton mess:
220g mixed berries
300mls pure double cream
180mls full fat Greek style yoghurt
100g store-bought pastel, flavoured mini meringues (or less if you prefer)
Mash berries in a bowl with a fork coarsely (leave some whole).
Crush the meringues into large pieces using a knife.
Add cream and yoghurt to a mixing bowl, add 3/4 of the meringues (or as much or little as you prefer) and mix in until mostly combined then add the berries and fold through gently.
Serve straight away spooned into serving dishes with extra crushed meringues scattered over.
Serves: 4 small but decadent desserts