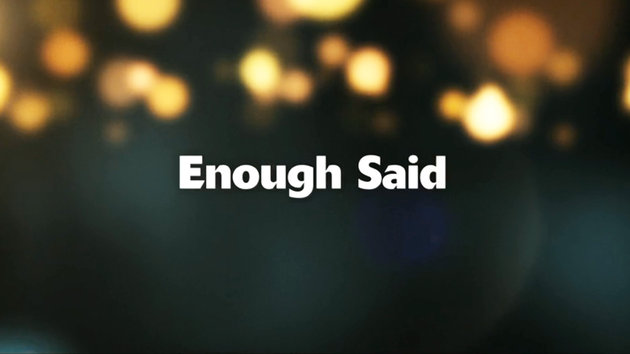 I really enjoyed this cute, heart warming movie.
Enough Said is a grown-up romantic indie comedy basically; about being middle aged and worrying about the future, dealing with children leaving for university, divorce, single parenting and attempting to meet potential partners at a stage of life which must be hard when life experiences start to weigh you down.
The extremely talented James Gandolfini (being the big guy's last movie, it's difficult to come to terms with knowing I won't see his friendly and rumpled persona in anything new) and the lovely Julia Louis-Dreyfus play two people (Albert and Eva) who meet at a party and find they share divorces and impending empty nest syndrome in common, then start dating.  There's a catch though as massage therapist Eva also, unbeknownst to all, meets Albert's ex-wife at the same party and they become friends.  Eva meanders between her new friend and Albert without being truthful to either of  them, being privy to the personal details of their marriage breakdown which then starts to affect her new relationship, until an inevitable confrontation.
I loved how this movie showed the minutiae of life in a perceptive, sometimes awkwardly funny way; I like to imagine that both of these really likeable and empathetic characters are close to James and Julia's true personalities.
Trivia:  the actress Eve Hewson who Albert's daughter is U2's Bono's real-life daughter and plays nurse Lucy in the Knick!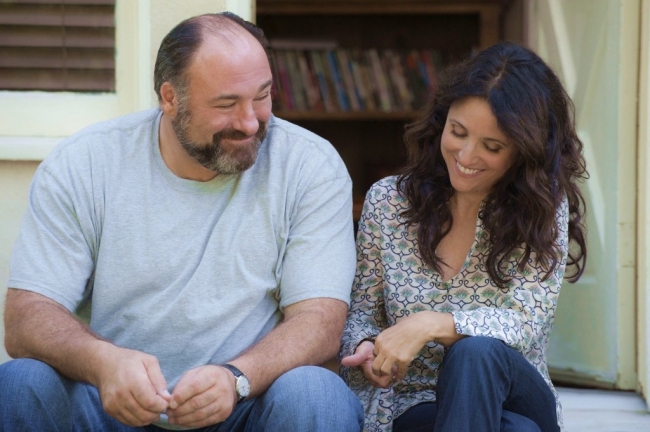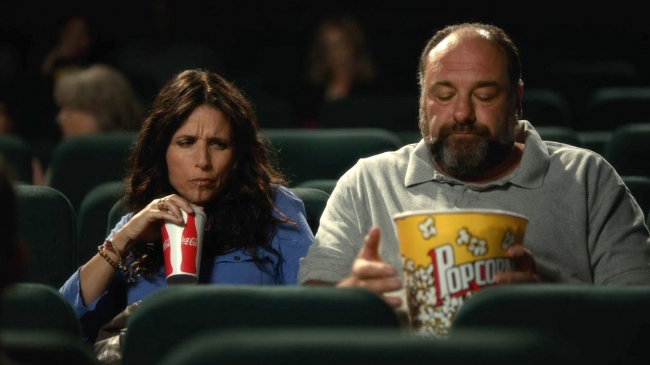 Images from: the movie Enough Said, USA, 2013