Remember slushies on a hot day at the beach from the 7-Eleven?  Well these are so much better!
For one thing, they're made with real, fresh, summer fruit and for another, well they have a shot of vodka in them.  They're great for having people over and were fun and sparkly on a hot day a while back and you can easily make them without the voddie and have an awesome summer drink for kids.  Oh and obv. use seedless watermelon but then I don't think the seeded kind is really around anymore.
It's easiest to make the fruit mixture the day before, for freezing, then the next day you can just spoon it into glasses with strawberries and mint for your delighted guests!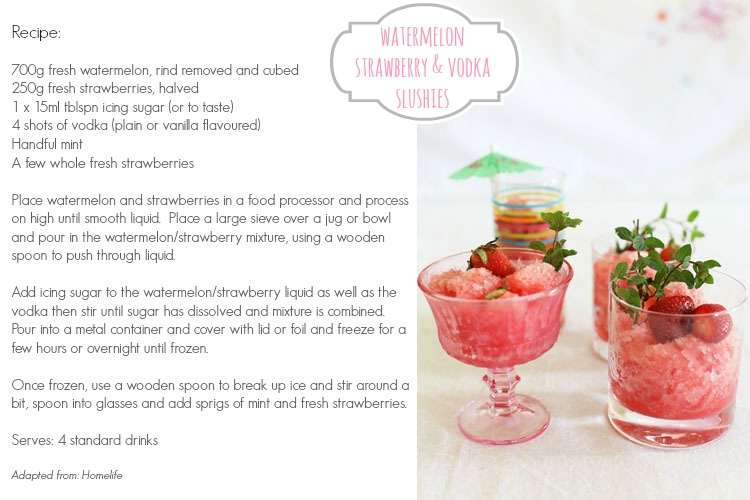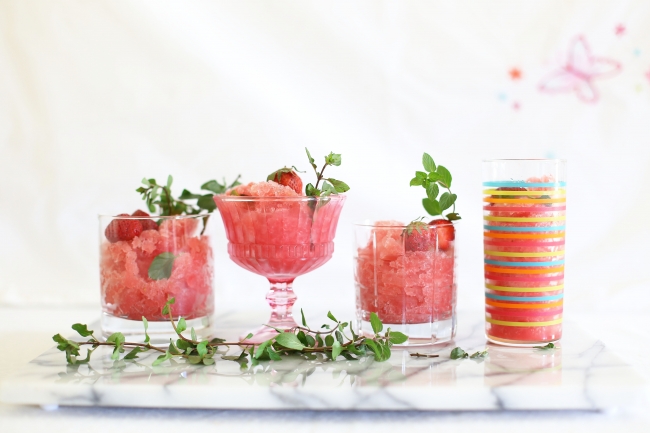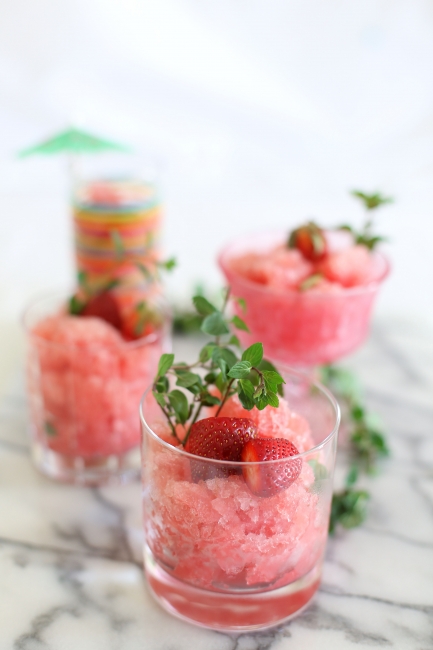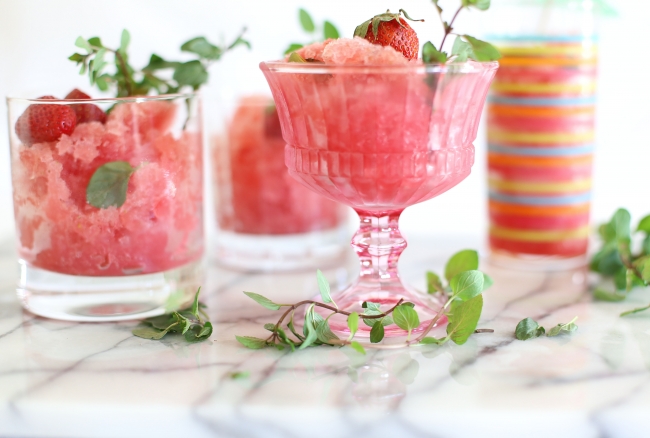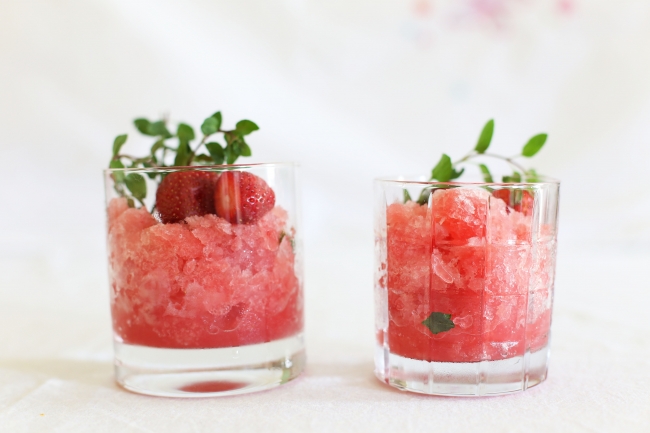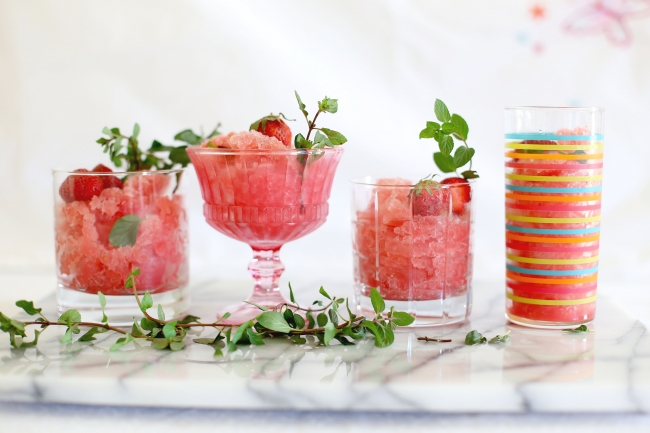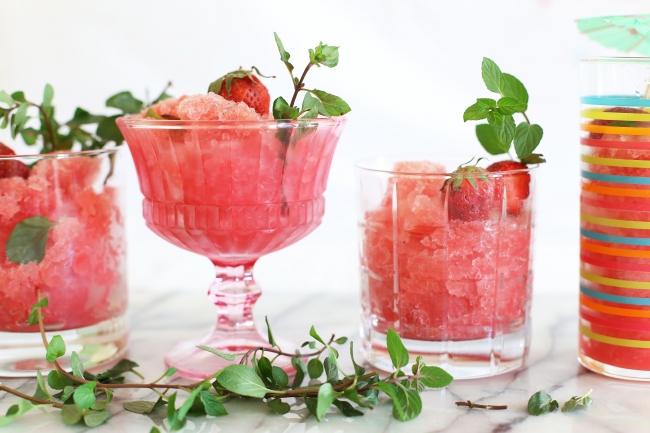 Recipe:
700g fresh watermelon, rind removed and cubed
250g fresh strawberries, halved
1 x 15ml tblspn icing sugar (or to taste)
4 shots of vodka (plain or vanilla flavoured)
Handful mint
A few whole fresh strawberries
Place watermelon and strawberries in a food processor and process on high until smooth liquid.  Place a large sieve over a jug or bowl and pour in the watermelon/strawberry mixture, using a wooden spoon to push through liquid.
Add icing sugar to the watermelon/strawberry liquid as well as the vodka then stir until sugar has dissolved and mixture is combined.  Pour into a metal container and cover with lid or foil and freeze for a few hours or overnight until frozen.
Once frozen, use a wooden spoon to break up ice and stir around a bit, spoon into glasses and add sprigs of mint and fresh strawberries.
Serves: 4 standard drinks
Adapted from: Homelife