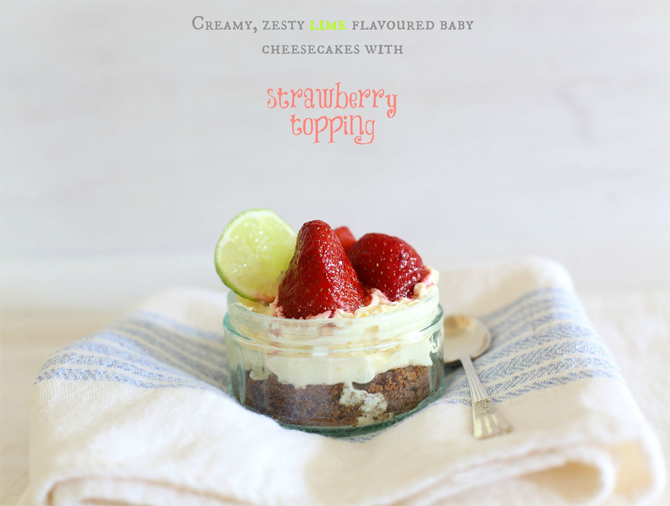 I love eating little things; tiny packs of cheese, fun-size choccie bars, small packs of chips, that type of thing.  Naturally I end up eating way more than I should (instead of you know, eating one big packet) but there's something about smaller portioned food.  So I had some cream cheese in the fridge to use the other day and thought how cute teensy tiny cheesecakes would be in some of my old jars.  Probably seems a bit hipster, what with the jars and all, but never fear, no hipsters in this house.
So if you feel like some easy cheesecake action with the charm of a childhood dessert, these creamy, sweet, lime flavoured puddings on a spicy biscuit base with luscious strawberry topping will do the trick.  They are kind of fabulous if I do say so myself.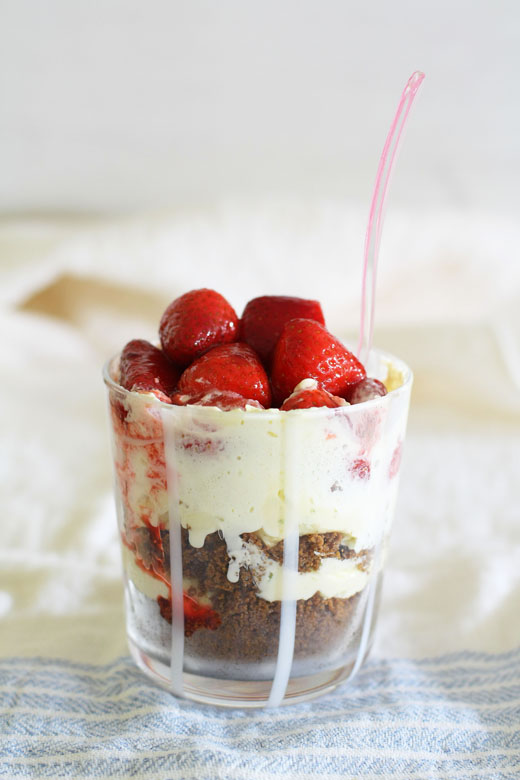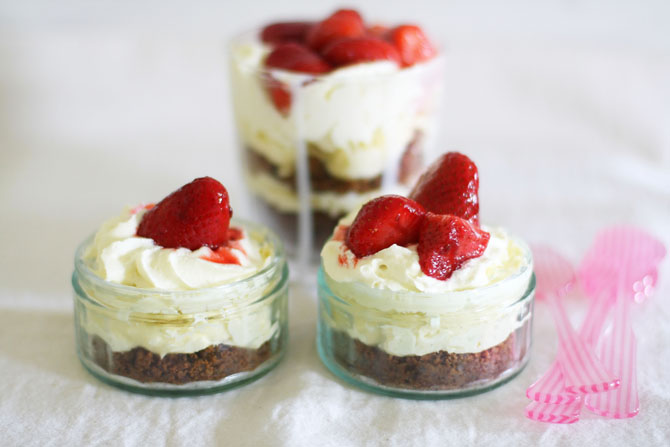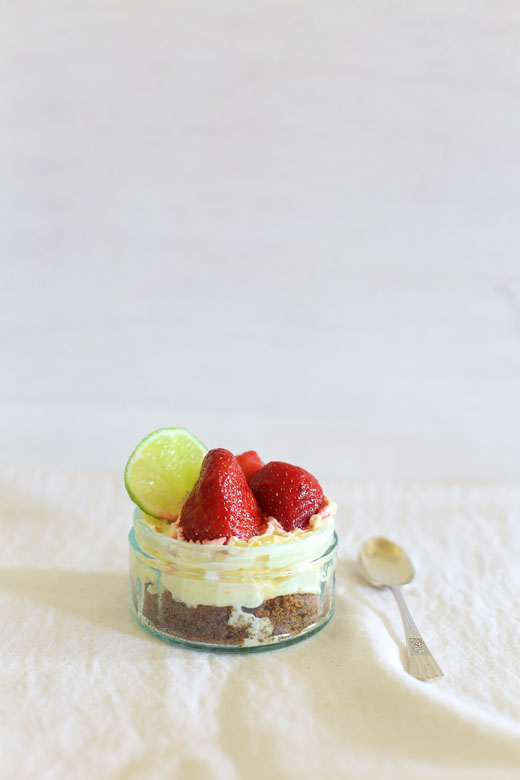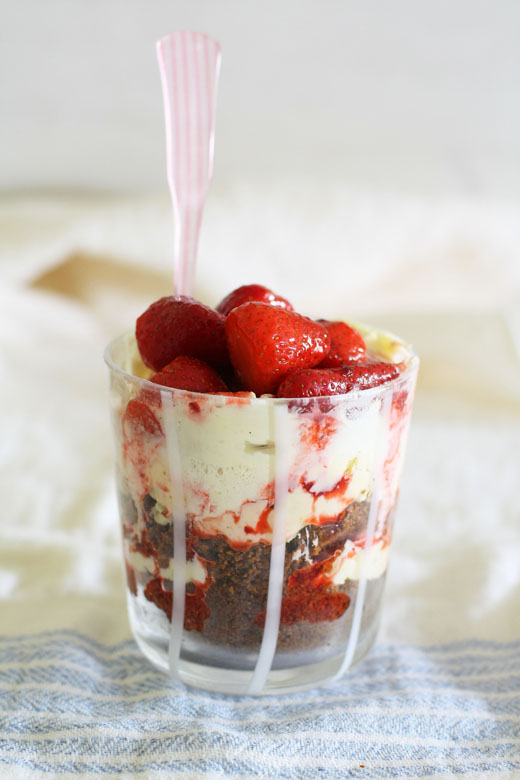 Recipe for lime strawberry cheesecake jars:
Cheesecake:
250g Philadelphia cream cheese, softened at room temperature
1/2 cup white caster sugar
Heaped 1/2 cup whipped cream
1/2 tspn vanilla bean paste
1-2 tspns lime zest (to taste)
Topping:
250g fresh strawberries
2 tspns caster sugar
2 tspns strawberry jam
Base:
Half a pack (120g) Arnott's gingernut biscuits, ground finely in food processor
50g unsalted butter, melted and cooled
Whipped cream, to serve
Set aside 2 large or 4 small jars or glasses (wider ones are easiest).  Stir biscuits and melted butter in a bowl until combined.  Divide between jars and use the back of your fingers to press down.  If you want to make a parfait and layer the crumb and cheesecakes layers, use larger jars/glasses.  Chill in the fridge.
Use electric mixer on medium speed to beat cream cheese and sugar in a large bowl for around 1 minute, or until creamy and combined.  Use a spatula or large wooden spoon to fold through whipped cream, vanilla bean paste and lime zest until combined.  Spoon cheesecake over crumb base into jars, smooth over with spoon and chill in fridge for an hour or so.
In a small saucepan, simmer strawberries on medium heat with sugar and jam for 2-3 minutes, stirring every now and again, or until you can see a glaze on the base of the pan.  Allow to cool at room temperature.  Top cheesecakes with whipped cream, the strawberries and sauce (and a lime slice if you like) before serving.
Serves: 2 large, 4 small
Note: I used ready-made whipped cream from the supermarket.