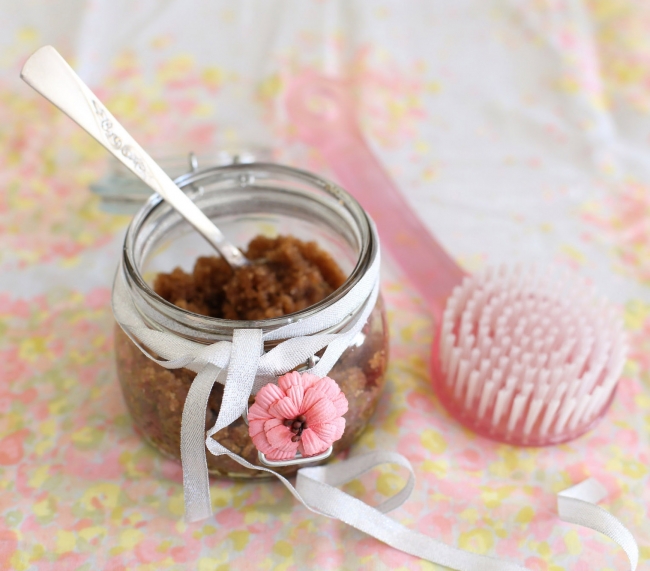 Years and years ago, I ordered some vanilla brown sugar body scrub from an online fancy cosmetic store for about $40.  Clearly I had more money than sense at the time …. when I used it (and it was lovely) I noted it only had a few ingredients in it and thought how easy it would be to make at home.  Not being particularly housewifely, it's taken me this long to actually do it.
This made my skin feel soft and smooth, however, because it has oils in it, be careful while using in terms of slipping over in the bath and make sure you don't have any skin conditions.  Be mindful also that this is quite a coarse scrub (which I really like, grrr) so you need to be gentle.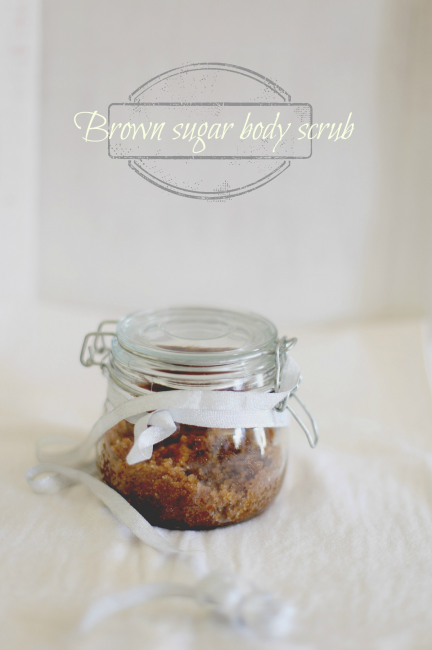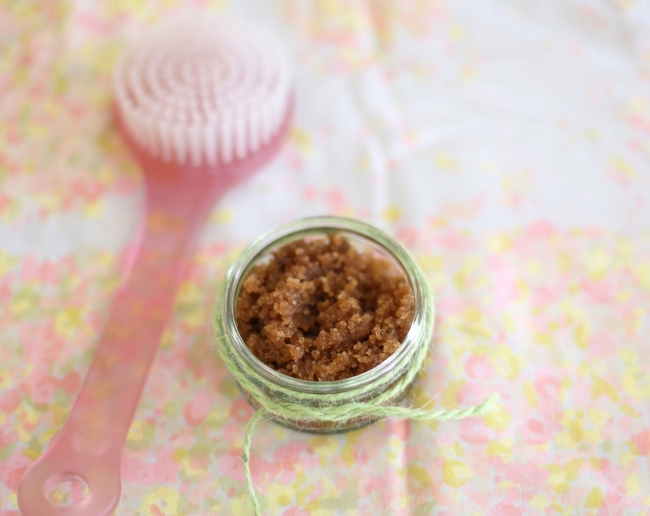 Instructions for vanilla brown sugar body scrub:
1/4 cup coconut oil
2 x 15ml tblspns grapeseed oil
3/4 cup brown sugar
1/2 cup raw sugar
1 tspn vanilla essence
Place coconut oil in a microwavable dish then turn your microwave to 20% power.  Heat on 30 second increments until liquid.
Add ingredients to a metal or glass bowl and stir well (it will seem very oily however it absorbs quite a bit).  Stir before use as the oil tends to settle.
Best for use in the shower; apply small amounts of the scrub evenly to dry, rough areas of your body such as arms, legs, back, knees or elbows using a gentle circular motion (alternately, use a scrubbing brush or shower puff).  Ensure to wash off completely in a warm shower with body wash, being mindful of the oils which might make your shower or bath slippery for you or the person using it after you.
Makes: enough for around 10 showers.
Note: Not for use on facial or sensitive areas.  Avoid using if you have broken, inflamed skin, have just shaved or have any skin conditions which might become exacerbated.  Use no more than twice a week.