This cake doesn't rise much but the crumb is so soft and rich (I guess this is what happens when you throw in an extra egg and more butter).  It's one of those every-day, not overly sweet cakes you can make from ingredients you'd have around, like frozen berries and Greek yoghurt.  It's super easy to whip up as there's no icing or waiting for the cake to cool completely.  I served this with some Greek yoghurt and smashed berries and the yoghurt's sourness was a nice foil for the berry-sweet cake.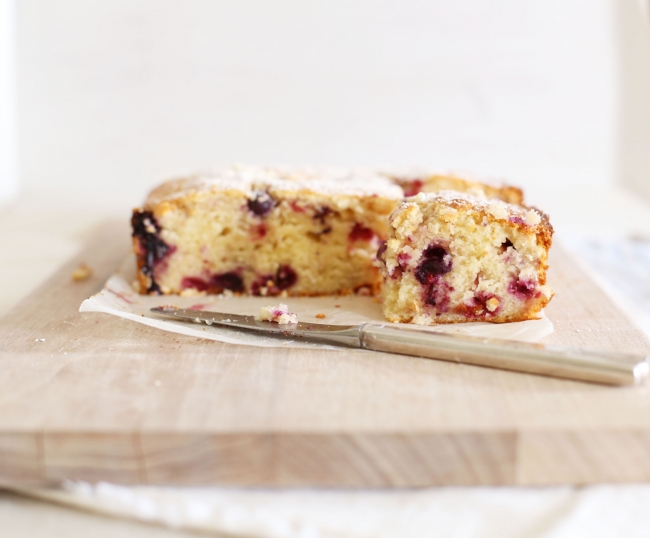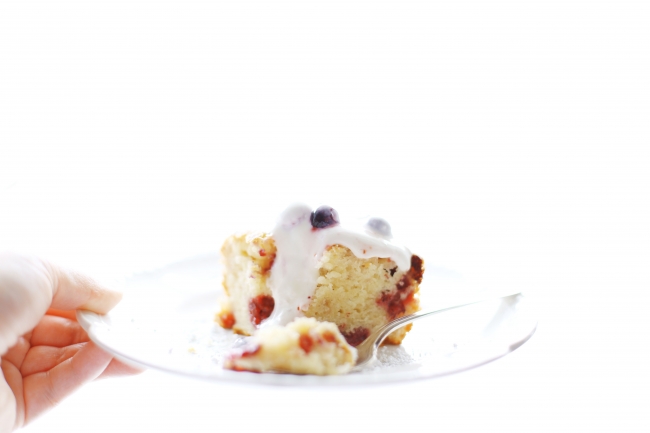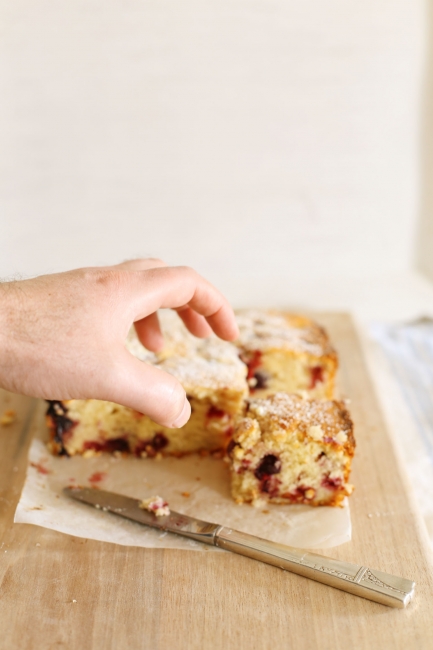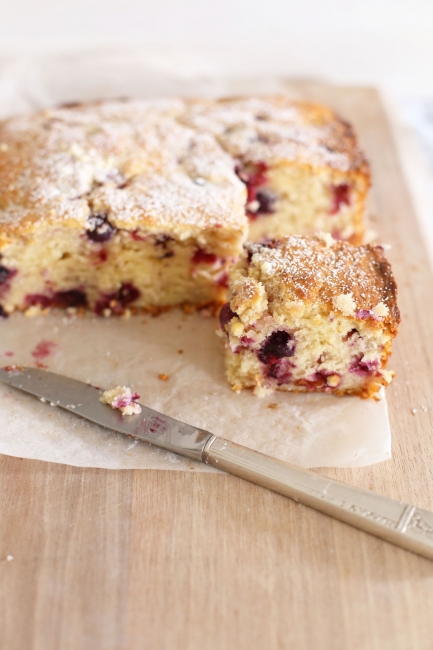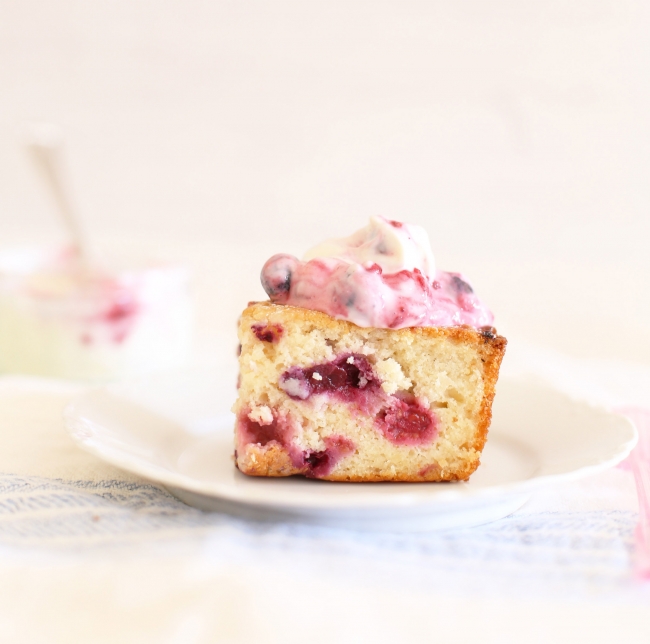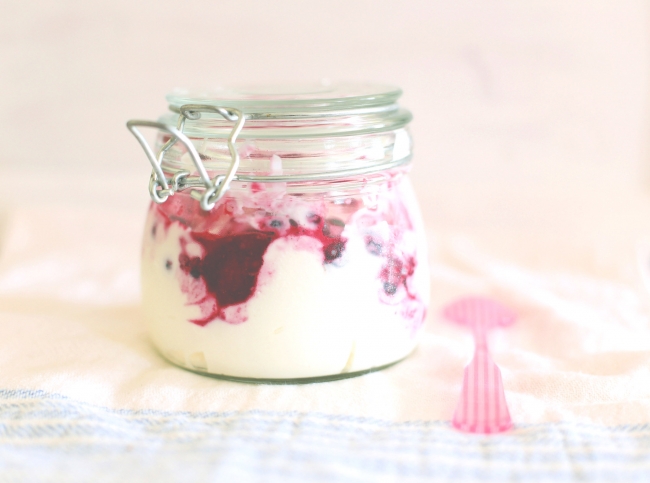 Recipe for berry yoghurt cake:
2 cups plain flour
2 tspns baking powder
1/4 tspn fine sea salt
200g unsalted butter, softened at room temperature
1 cup white caster sugar
3 large eggs
2 tspns vanilla extract
1 cup full fat Greek yoghurt, unsweetened
1 1/2 cups (180g) berries of your choice (I used mixed berries)
1 tspn icing sugar
Greek yoghurt and extra berries, to serve
Preheat oven to 180C.  Grease a 20cm square cake tin and place baking paper on the base, leaving a bit hanging over the sides.
Sift flour, baking powder and salt into a medium sized bowl.  Toss berries through.
Using an electric beater on medium speed, cream butter and sugar until lighter in colour and fluffy (around 2 minutes).  Reduce to low speed and beat in vanilla and eggs, one at a time, until combined.
Switch to a wooden spoon then add in flour, then yoghurt, then flour, then yoghurt, folding in after each addition until combined (don't over-beat).
Spoon mixture into prepared cake tin (the batter will be quite stiff), smooth the top with a butter knife and bake for 40-45 minutes or until skewer inserted into the centre of the cake comes out clean.  Turn cake around after 25 minutes to prevent over cooking on one side if you're using a fan forced oven.
Sit in tin for 8 minutes on a cooling rack, then run a butter knife around the sides and turn out onto rack to cool before serving (if you like, I love warm cake).  Dust with icing sugar if you want to pretty it up a bit.
To serve with yoghurt and berries, smash how every many berries you need lightly with a fork and stir into as much unsweetened Greek yoghurt as you prefer (allow for a couple of spoonfuls of berry/yoghurt mixture for each serving).
Serves: 9
Note: cake is best served on the day however can be wrapped tightly in plastic wrap and frozen for up to a month.  Defrost in the fridge then reheat for 10-20 seconds in the microwave.