Quite a few design blogs have been featuring removable wallpapers recently and I love this idea.  For renters, short term home owners, kids rooms, nurseries, or people who might be a bit fickle with their home décor tastes, this trend is not only a gorgeous way to brighten up your home but is also really practical.
Our two bedroom flat needs a new paint job yet neither of us can bring ourselves to do this just at the moment since we're not planning on staying long-term.  Some pretty wallpaper might be just the thing, and might even be a selling point down the track.
I also found a really clever idea; printed film for kitchen splashbacks – you adhere your chosen print to reinforced glass and have it placed over your original splashback.  Since we're looking at doing up our small kitchen as cheaply as possible, this seems like a brilliant idea and I'm seriously considering it;  here's a how-to video.
Some of my favourite wallpapers I spotted around are as follows (click on the images to get to the original source):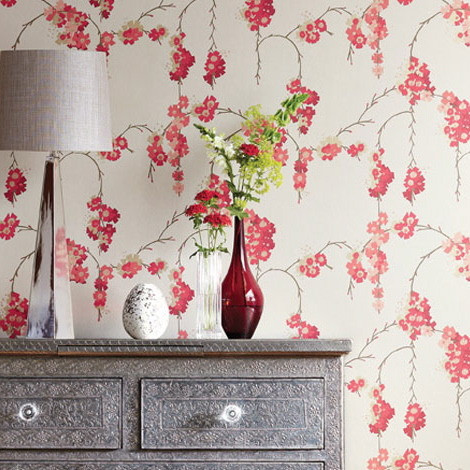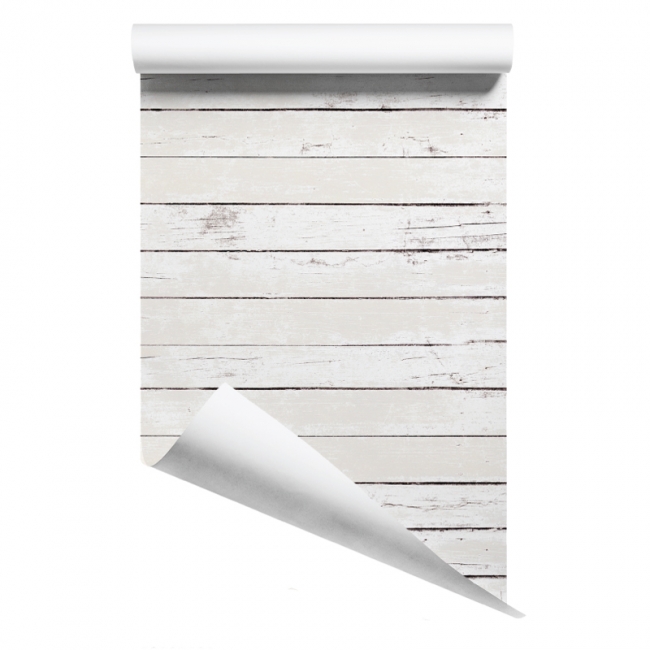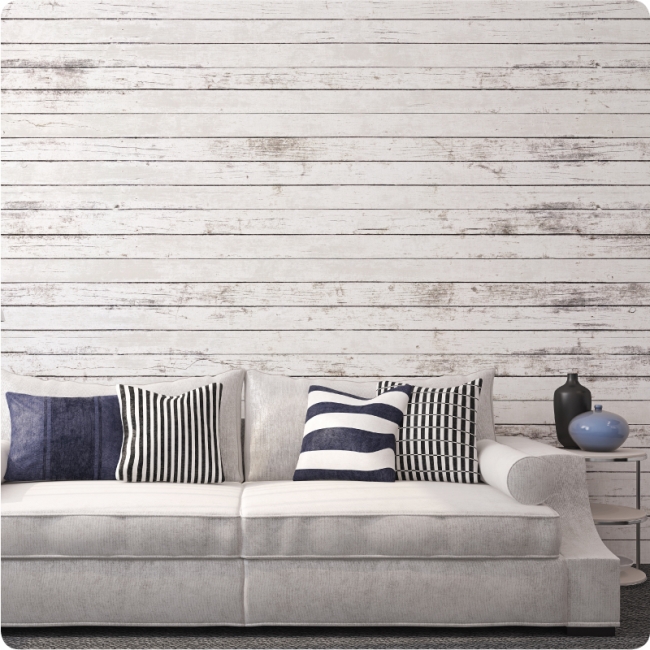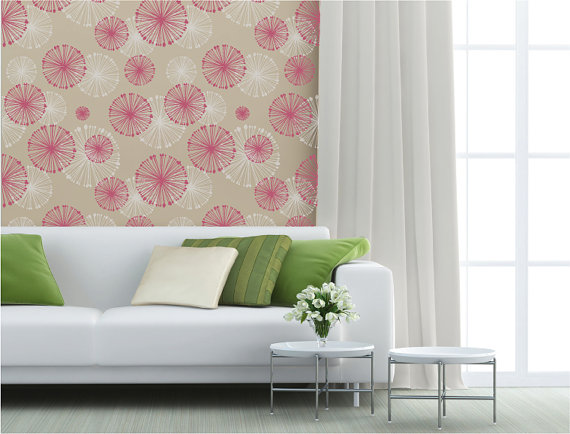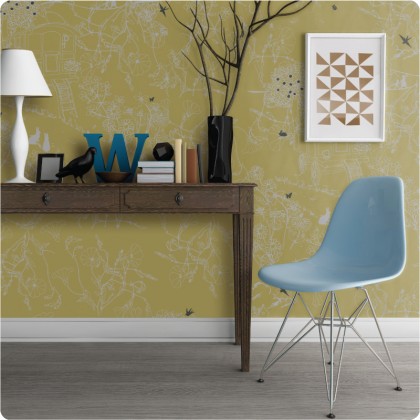 All images belong to the original sources which can be seen by clicking on the images.