I spotted these lemon crème crumb bars from Cooking Classy via Pinterest the other day, and thought how delicious they looked (and sounded! There's just something about the word crème).
This slice is really gorgeous.  A creamy, decadent filling with crunchy, sweet topping and a base which is reminiscent of ANZAC bikkies and also, so so easy to make.  It's very hard to stop eating actually!  If you're dieting while making these, all good intentions will fly out the window.
And as usual (#neverlearn) I took it out of the fridge before it was set properly because I didn't want to wait before I took photos … or taste tested it.
You don't absolutely need the strawberries, the slice would be just as wonderful without them however I had some leftover in the freezer and thought I'd throw them in; they added a lovely, fresh flavour and strawberry and lemon make a great pair anyway.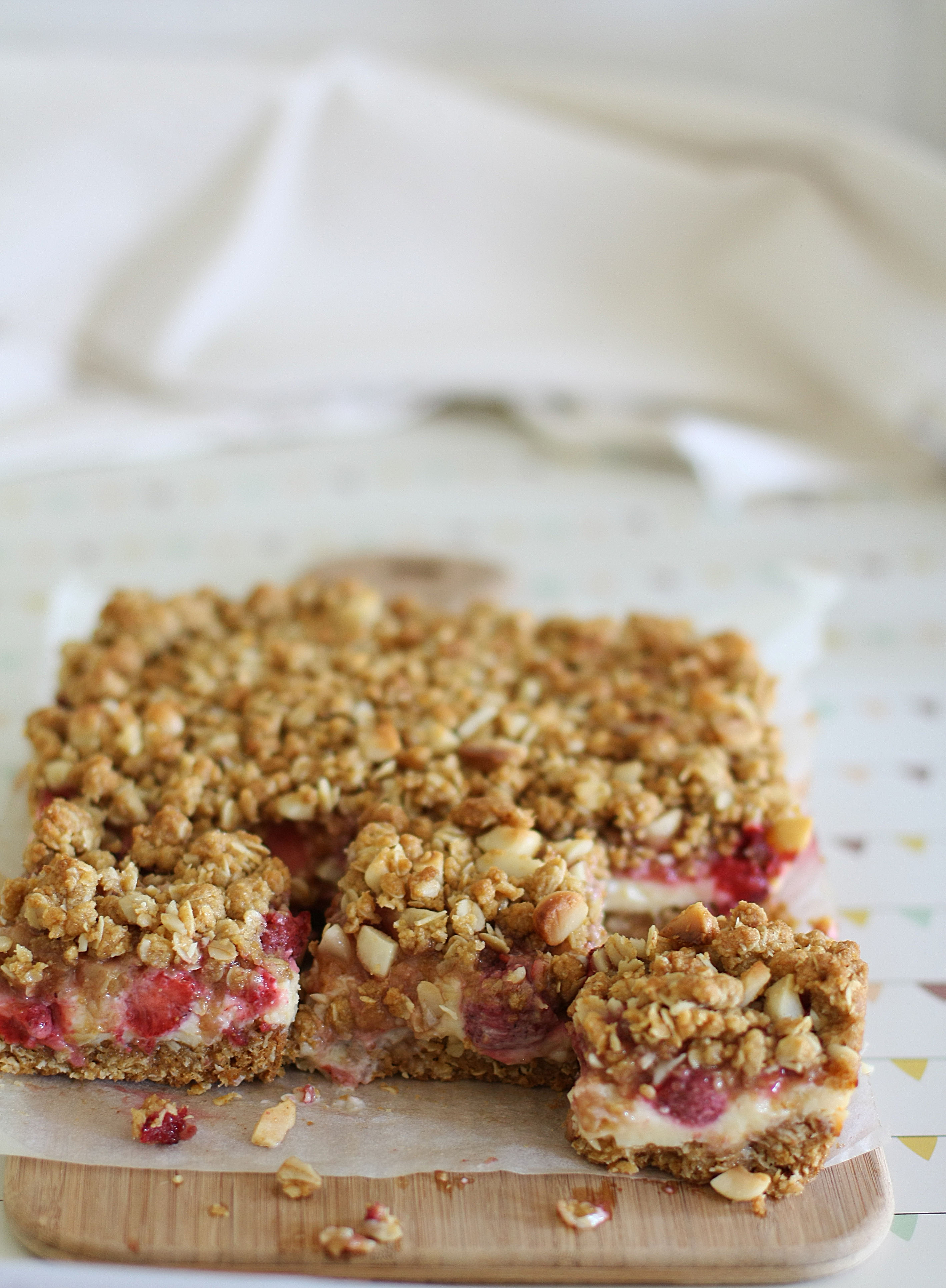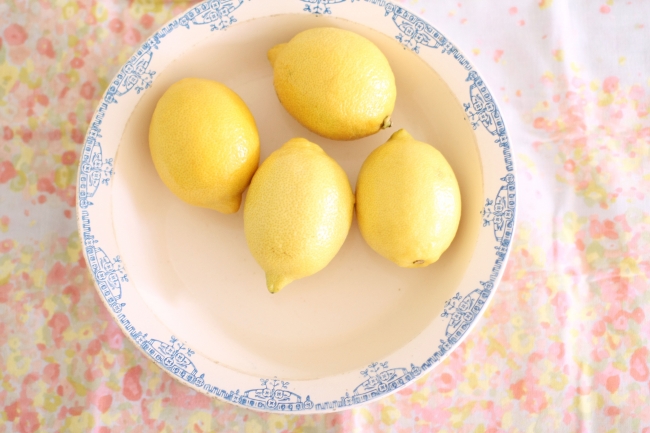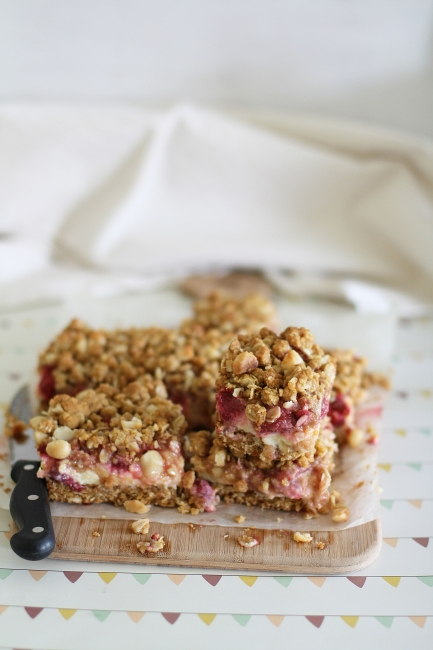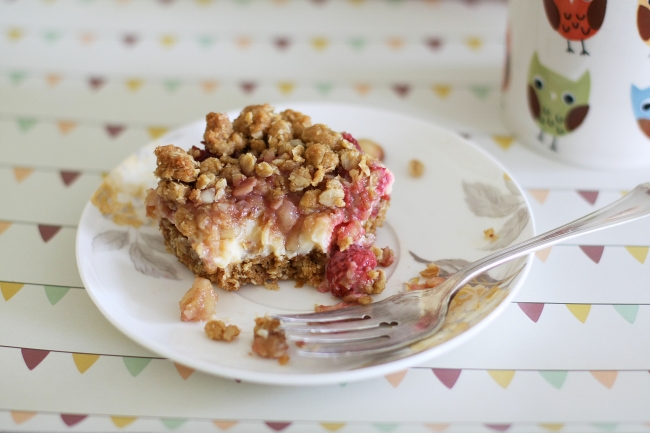 Recipe for creamy lemon strawberry macadamia crumb bars:
1 1/4 cups wholemeal plain flour
1 1/4 cups natural rolled oats
A couple of grinds of sea salt
1/2 tspn bicarbonate of soda
1/2 cup raw caster sugar
1/2 cup packed brown sugar
200g unsalted butter, melted and cooled
1 tspn vanilla essence
1 x 395g tin sweetened condensed milk
3 tspns lemon zest
80mls fresh lemon juice
2 large egg yolks
1/2 tspn vanilla essence
80g macadamia nut halves, chopped coarsely
2-3 handfuls whole, smallish strawberries
Preheat oven to 180C.  Grease 20cm square baking pan and line base with baking paper.
Whisk together flours, oats, salt and bicarb of soda in a mixing bowl then stir through sugars until mixture is combined well.  Add vanilla to cooled butter and mix then pour over dry ingredients, stirring until everything is moistened.
Sprinkle a bit over half of the oat mixture into the base of the prepared pan and gently press down, making sure you get into the sides and corners.  Bake in oven for around 15 minutes until light golden then set aside.  Leave oven on.
Add chopped macadamia nuts to the remainder of the crumb mixture, stirring through with a wooden spoon until combined.
Whisk together condensed milk, lemon zest, lemon juice, yolks and extract in a mixing bowl until well combined and smooth.  Pour over the baked crumb crust, making sure it's evenly distributed.  Place strawberries evenly over the filling then sprinkle the remainder of the crumb mixture over the top, making sure to get into the corners – lightly pat the crumble topping down a bit.  Bake for 22-25 minutes, or until crumb is golden and filling is set.
Allow slice to stand in pan at room temperature on a cooling rack to cool completely to room temperature, then refrigerate, covered with plastic wrap, to set (around an hour or so at least).
Use a sharp knife to slice into squares before serving.  Can be served cold from the fridge or at room temperature.
Store in fridge.
Makes: 9 large squares
Adapted from: Cooking Classy