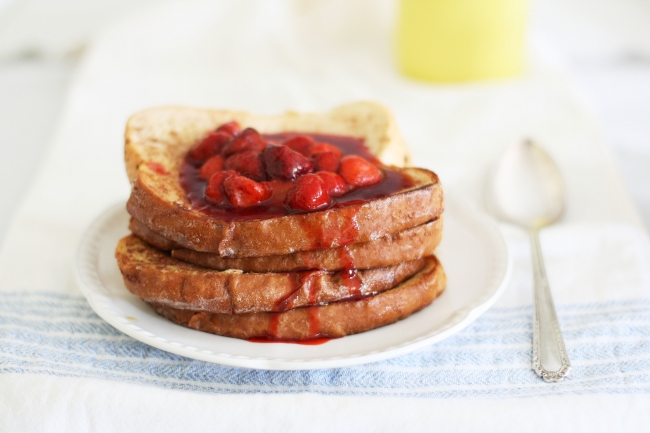 I like my French toast golden brown and crisp around the edges yet soft and cake-like in the middle, sort of like pancakes in texture.  If you prefer it a bit crispier, less squishy, then use less milk in the mixture (or thicker bread).  I love the cosy cinnamon sugar flavour in this and I didn't make it too sweet because I don't think French toast needs to be, especially with luscious strawberries piled over the top.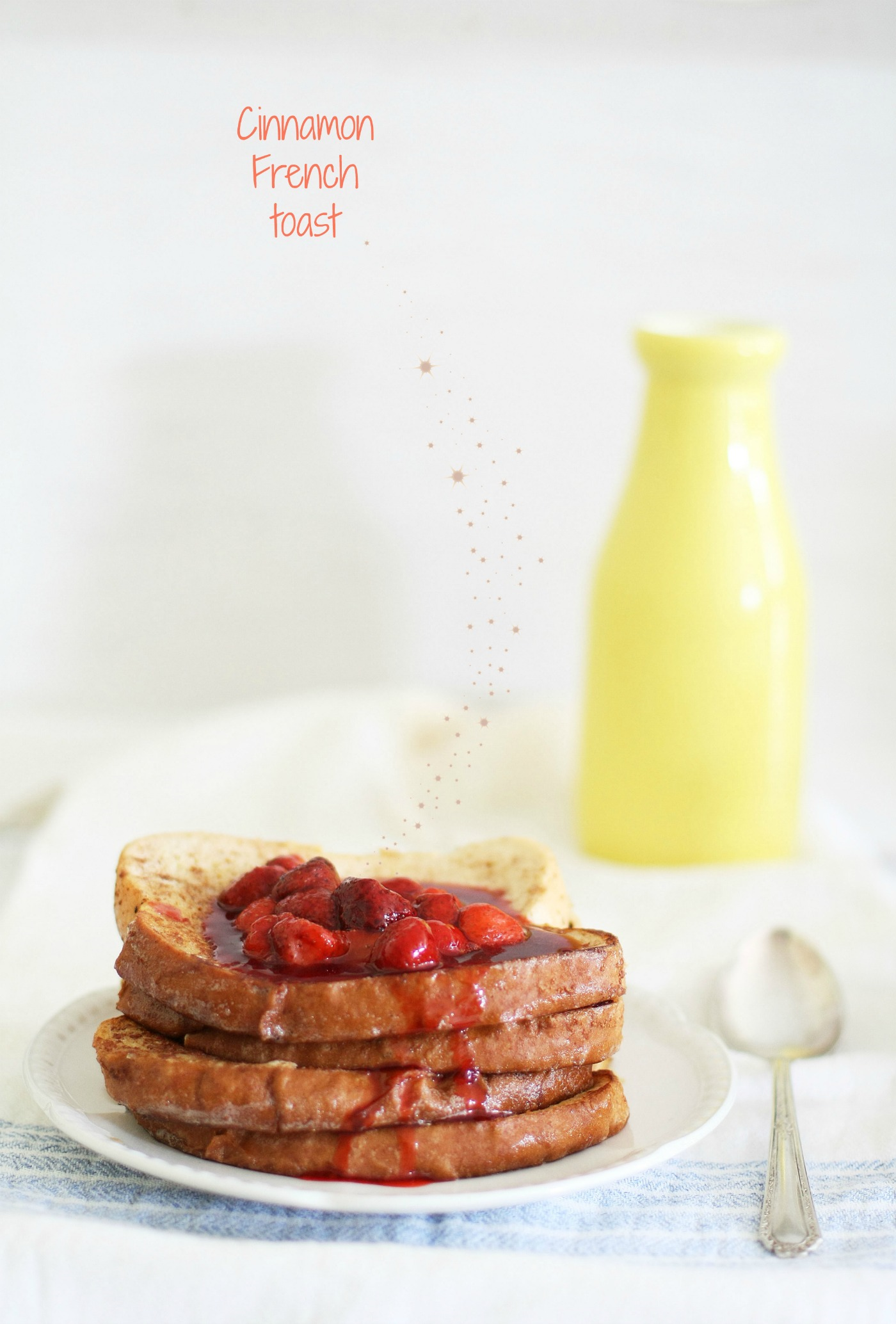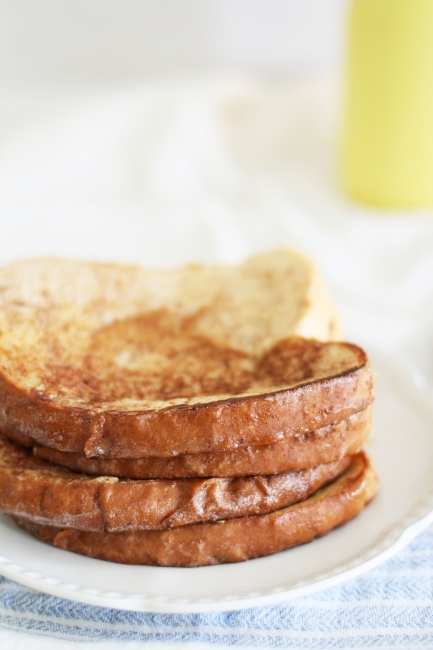 Recipe for French toast with strawberry sauce:
1 punnet (250g) fresh strawberries, hulled and left whole
1 tspn vanilla extract
1 x 20ml tblspn raw caster sugar
1/2 tspn orange zest
1 tspn cornflour mixed with 1 tspn water until smooth
2 large eggs
150mls full fat milk (1/2 cup + 25mls)
1 tspn vanilla or maple extract
1 x 15ml tblspn raw caster sugar
1 x 20ml tblspn cinnamon sugar mix
4 slices bread
Unsalted butter
Add strawberries, vanilla, sugar and zest to a medium sized saucepan and simmer on medium heat, stirring occasionally, until some juices appear.  Add cornflour mixed with the water and stir quickly, simmering mixture and stirring for a few minutes until thickened.  Simmer on low heat while you make the French toast.
Whisk eggs, milk, extract, sugar and spices in a jug then pour into a rectangular baking pan.
Add a tablespoon of butter to a heavy based fry pan and heat to high heat.  Place each piece of bread in the egg/milk mixture on both sides quickly, then lift pieces of bread carefully (they can break if you're not careful) from the egg/milk mixture, allowing the excess to drip off then fry until golden brown on both sides, using an egg flip to turn them over (turn down heat to medium/high to prevent burning as you're cooking).  Serve  as soon as they're cooked and add more butter between batches.
Serve straight away with strawberry sauce.
Serves: 2