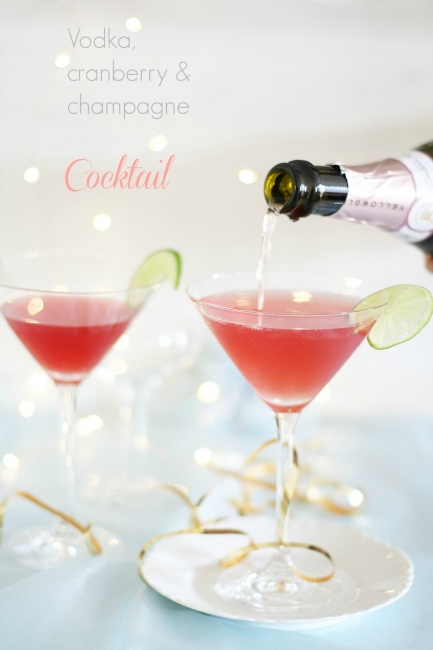 Whoop!  You only need one of these and I'm pretty sure I didn't follow the requisite alcohol guidelines when I made them but hey, it's New Years, so HAPPY NEW YEAR.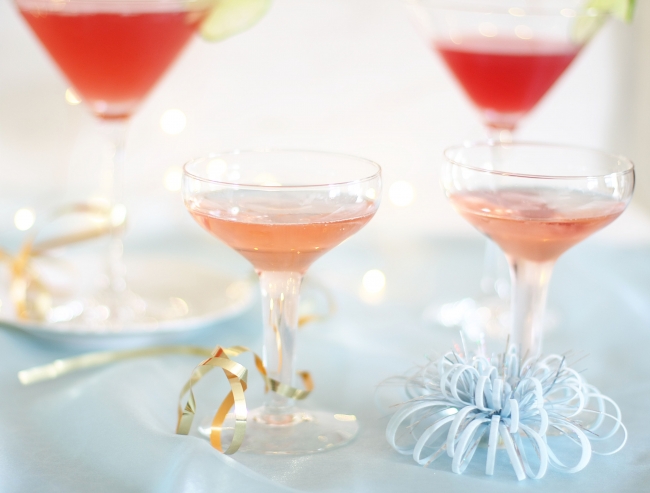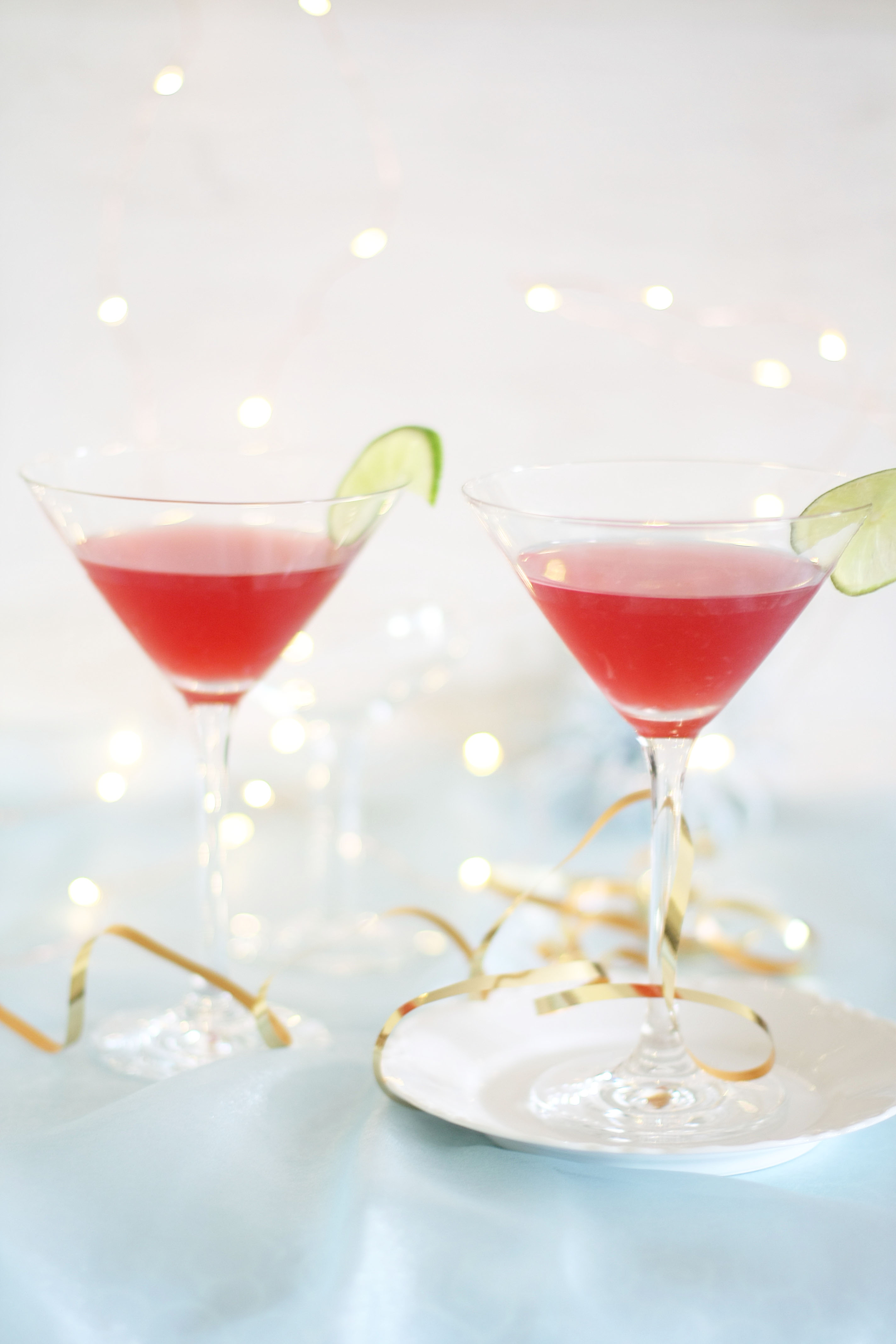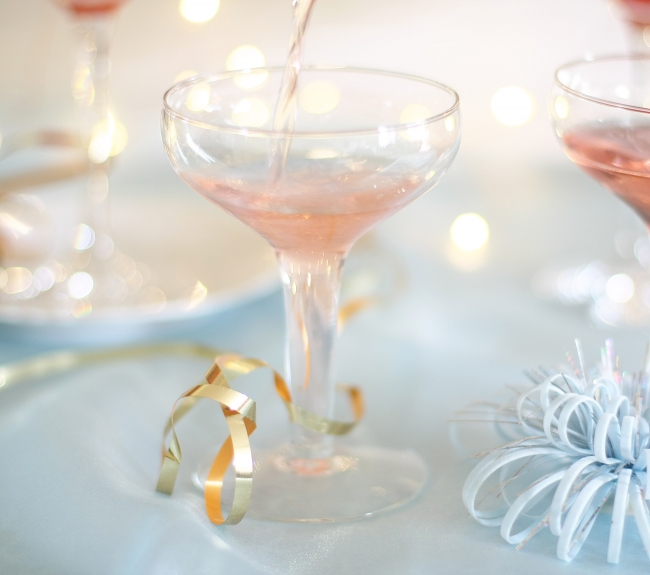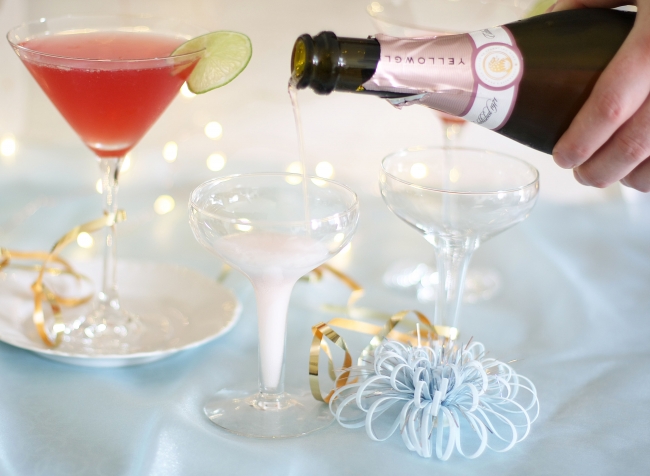 Recipe for Christmas cranberry, champagne & vodka cocktail:
120mls vodka (plain, citrus or berry flavoured)
20mls Cointreau
240mls sweetened cranberry juice
A good squeeze fresh lime juice
Pink champagne
Lime slices for garnish
Add the first 4 ingredients into a jug and stir.  Pour between 4 cocktail or champagne glasses then top up with the champagne.  Add lime slices for garnish.
Serves: 4